A prize and her dream job in London
Having worked at SOCGEN, Deutsch Bank, and Bank of America, Léa Coste is a good example of how EDHEC graduates pursue successful international careers. Filled with determination, a realisation that…
Reading time :
14 Jan 2021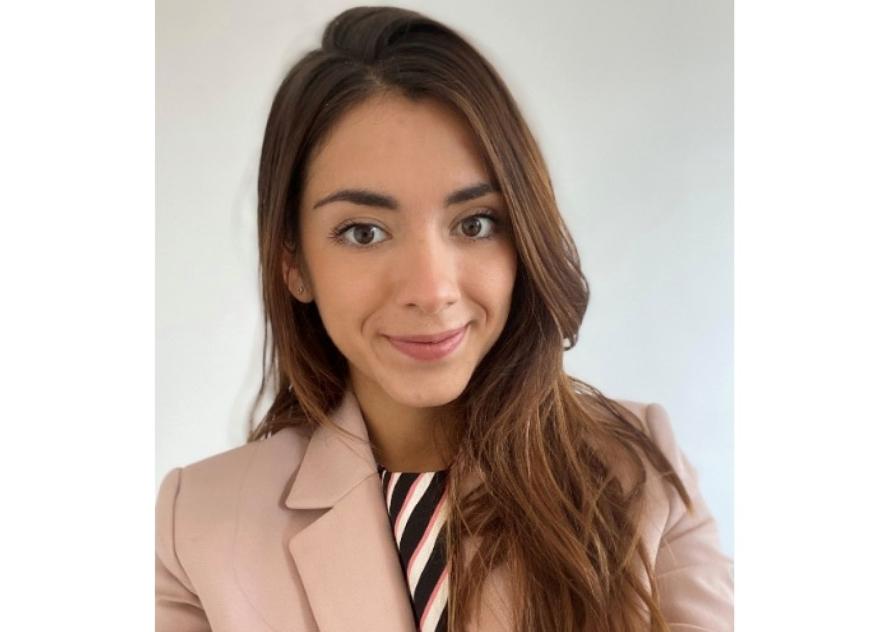 Having worked at SOCGEN, Deutsch Bank, and Bank of America, Léa Coste is a good example of how EDHEC graduates pursue successful international careers. Filled with determination, a realisation that the human element is vital to achieving, she is another example of an EDHEC success story. Léa talked about her aspirations and her experience of winning the AFTE prize. 
WHAT IS YOUR BACKGROUND?
I was born in Bayonne in the Basque country, but I went to high school in Bordeaux and did my prépa there as well.  After this, I went to EDHEC in Lille. However, I wanted to specialise in Finance. I did a gap year before joining the Financial Economics track to study Corporate Finance and Banking.
HOW DID YOU CHOOSE YOUR SRT SUBJECT?
My thesis "Long-run performance of initial public offerings and its determinants: evidence from France" was driven by my internships in finance and more specifically in Equity Capital Markets. I was particularly interested in the Initial Public Offerings due to the dynamics mixing both corporate and market considerations. The way investors actually perceive a company is subject to many anomalies, so I was really curious about having a better understanding of it.  I also realised that it is one of the most critical moments in a company's development and that its repercussions could have a big impact over the long term. It was for these reasons that my choice of subject seemed to be quite obvious. With the help of my professor, Hamid Boustanifar, I was able to adjust the precise topic and refine the methodology.
HOW DID YOU FIND THE SELECTION PROCESS?
The selection process wasn't too daunting, but it did require a lot of motivation. I am a strong believer that if you have carefully measured your options and remain consistent with your aspirations, there is nothing tricky in such a process. However, when I applied, I certainly did not believe that I would get a prize. I was, of course, extremely happy that I did!
HOW DID YOU LIVE LOCKDOWN DURING THIS CRUCIAL STUDY PERIOD?
Hamid Boustanifar was my mentor. He is very interested in IPO's and passionate about his subject. Although it was a challenging time, having an enthusiastic mentor certainly helped me keep on track. We had a lot of conference calls and exchanged emails very frequently.  He is also very approachable and close to his students. This, definitely made it easier.  He gave me the opportunity to really explore the subject and steered me in the right direction.
WHILE YOU HAVE BEEN AT EDHEC WHAT ARE THE MAIN SKILLS YOU HAVE ACQUIRED?
I think at EDHEC, I have learned to be more autonomous and to apply my technical knowledge to very practical tasks. I also realised that we were underestimating the importance of soft skills and relationships when it comes to education and work. Learning - such as finding a job - is certainly not a one-way process. EDHEC has helped me to gain confidence in order to build my network and develop my communication skills.
WHAT ARE YOUR JOB ASPIRATIONS?
I'm currently working in ECM at Bank of America in London as an Equity Capital Markets Analyst. I'm glad to say that this is exactly what I was looking for after finishing my master's at EDHEC. Over the long term, I hope I will be able to progress within the firm and perhaps be given the opportunity to specialize in terms of geographical coverage or discover other areas and products. I will also try to stay open-minded when it comes to external opportunities as I believe we always need to maintain a point of comparison and consider alternatives to question whether what we are doing is still consistent with our goals.