Prof Rebonato unveils the results of the 12th EDHEC-Risk European ETF Survey
Riccardo Rebonato, Professor of Finance, EDHEC Business School, EDHEC-Risk Institute, will be speaking on the theme of ETF and Smart Beta at the Big Call: Fixed Income Forum, hosted by ETF Stream, in…
Reading time :
3 Sep 2019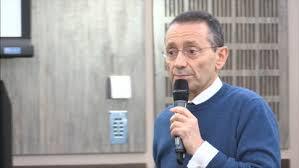 Riccardo Rebonato, Professor of Finance, EDHEC Business School, EDHEC-Risk Institute, will be speaking on the theme of ETF and Smart Beta at the Big Call: Fixed Income Forum, hosted by ETF Stream, in London on 23 September, 2019 and will unveil the results of the 12th EDHEC-Risk European ETF, Smart Beta and Factor Investing Survey.
The first wave of growth in the ETF space focused on equity structures. However, this has changed with fixed income solutions pushing their way up the agenda for ETF buyers. Arguably, the claims of active fund managers are even weaker in the bond space, but ETF penetration is still at relatively low levels. But, new ideas are emerging all the time and even some providers are taking on a bold new frontier in fixed income smart beta ETFs. What do investors need to understand as they start to buy into fixed income ETFs.
The session "The Development of Passive Investment in Europe: presentation of the results of the EDHEC-Risk European ETF Survey 2019" will examine the following issues:
How has investors' usage of ETFs evolved over time?

What are the current practices for smart beta and factor investing?

Which challenges do investors face when evaluating smart beta and factor investing strategies?
The survey, conducted as part of the Amundi research chair since 2006, is aiming to provide insights into European investors' perceptions, practices and future plans in the domain of ETFs and Smart Beta.
You can access the full programme here.
Riccardo Rebonato is Professor of Finance at EDHEC Business School. He was previously Global Head of Rates and FX Research at PIMCO. He also served as Head of Front Office Risk Management and Head of Clients Analytics, Global Head of Market Risk and Global Head of Quantitative Research at Royal Bank of Scotland (RBS). Prior joining RBS, he was Head of Complex IR Derivatives Trading and Head of Head of Derivatives Research at Barclays Capital. Riccardo Rebonato has served on the Board of ISDA (2002-2011), and has been on the Board of GARP since 2001. He was a visiting lecturer in Mathematical Finance at Oxford University (2001-2015). He is the author of several books, in particular having published extensively on interest rate modelling, risk management, and most notably books on SABR/LIBOR Market Model pricing of interest rate derivatives, as well as on the use of Bayesian nets for stress testing and asset allocation. He has published articles in international academic journals such as Quantitative Finance, the Journal of Derivatives and the Journal of Investment Management, and has made frequent presentations at academic and practitioner conferences. He holds a doctorate in Nuclear Engineering (Universita' di Milano) and a PhD in Science of Materials (Condensed Matter Physics, Stony Brook University, NY).