Raising awareness of ESR issues in the Pre-Master
Hager Jemel-Fornetty, Director of the Pre-Master reviews the past year and tells us what's new for September 2021. You've got some good news to announce about the Master programme. What is it? The…
Reading time :
7 Jul 2021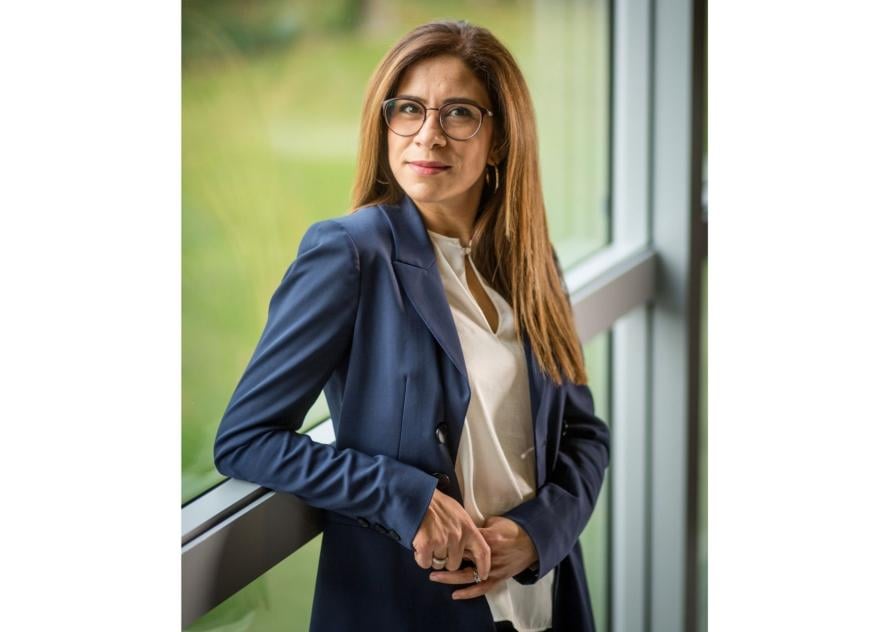 Hager Jemel-Fornetty, Director of the Pre-Master reviews the past year and tells us what's new for September 2021.   
 
You've got some good news to announce about the Master programme. What is it?
The French government renewed the MiM's Master Grade accreditation for five years, which also applies to all our MScs. We're very pleased by this recognition of the rigour and excellence of our programmes and to obtain this accreditation for the longest possible period.
How would you sum up the past year?
I'm pleased and relieved that the year went so well, in spite of the circumstances we all know so well. We were initially worried about how to deliver classes in these uncertain and complex conditions. We had to re-do our schedules several times, re-think the presentation of classes and organise seminars so that things went as best as possible for students. We developed more asynchronous content that enabled students to progress at their pace and enriched classes to foster interactivity. We'd previously always done seminars in-person, but we adapted the technique to bring out collective intelligence and to bring professionals, coaches and alumni into virtual class rooms.  
Feedback from students was positive and this opens up new learning perspectives whatever the conditions in the future.   
What new features are planned for September 2021? How and why are you making these changes to the programme?
From the start of the 2021-22 academic year, we're transforming the introductory hackathon from a 28-hour non-stop event into a longer-term project in several phases. An initial intense project launch phase will be followed over several weeks by phases comprising deliverables and challenges under the supervision of a coach and a manager. This will enable students to enhance their skill set with comptencies they acquire at the start of the programme, develop maturity and follow a real entrepreneurial path. This year's edition will be mentored by Sacha Poignonnec, EDHEC graduate and founder and manager of Jumia, Africa's leading online sales platform. Sacha will share his entrepreneurial experience with all the new class year via an introductory conference. The projects will be high-impact and  in line with EDHEC Business School's strategic plan.
The second new feature is that right from the start of the academic year, we're going to raise awareness among our Pre-Master students of issues of equality, respect for others and gender-based violence.
Concerning digital skills, we've re-thought students' learning so as to focus on good remote communication practices, responsible use of online resources and effective use of online collaborative tools with a view to strengthening groups and facilitating project management.
The year continues to be divided into four periods structured by seminars, and classes are organised so that students master all the knowledge and skills needed for the following period. Exams and re-sits will take place on an ongoing basis. Students thus learn in a regular and structured way.             
We hear a lot about hybridisation. How is it reflected in the Pre-Master curriculum?    
It's particularly evident in the track that leads students to do a double degree with Centrale Lille. They have engineering-related electives to do that prepare them for this double degree. Hybridisation is also central to the Business, Law & Management track. Apart from these double tracks, it also manifests itself through the complementary skills our students acquire during electives that open up a large array of skills and knowledge to them in the final period of the year, whether in journalism, graphics, political science or the arts.
A lot of students talk about community spirit within class years. How is it formed?
Our students are grouped together into cohorts and are therefore able to create links and build up a network of class mates independent of any relations they might have through associations. They form valuable links in an environment that's new to them. The group work done in seminars and certain classes really strengthens these links and creates opportunities for them to get to know each other better.  
In its strategic plan, EDHEC emphasises living together, new ideas, positive transformation of business and sustainability. How are these features incorporated into the programme? 
At the start of the academic year, we'll be organising a climate workshop followed by a new class called "Planetary limits and sustainable business models". This mandatory class is designed to give students scientific knowledge of these issues and practical ideas for incorporating them into business models. After acquiring these solid fundamentals, students will also have the chance to consider societal and sustainability issues in other classes, whether in marketing, finance or law. Concerning "living together", this major theme is ever-present throughout the year, via seminars on subjects such as personal development for managers, managing teams and managing conflict, or through the class on organisational behaviour and the Springboard for Diversity and Inclusion.