Risk management and retirement investing: new PMR's Conversations with Frank Fabozzi and Lionel Martellini
Lionel Martellini, Professor of Finance at EDHEC Business School, has been invited by Portfolio Management Research (PMR) to join the "Conversations with Frank Fabozzi", a new series in which Frank…
Reading time :
22 Aug 2022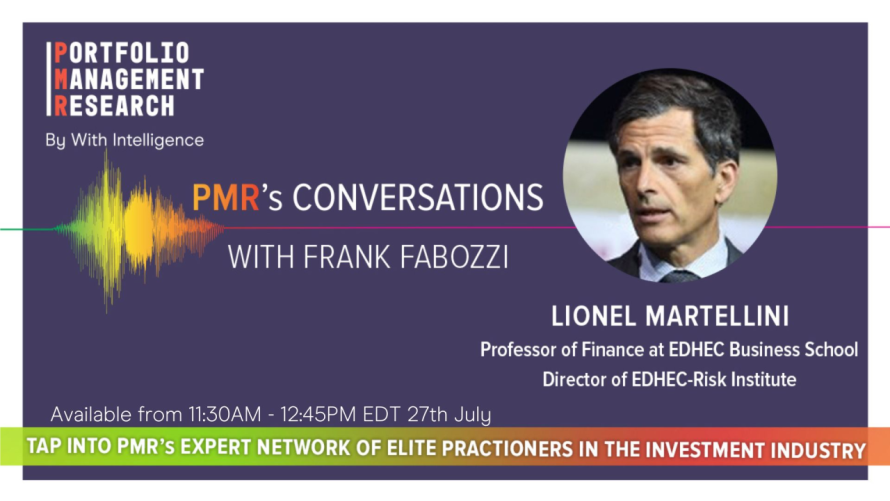 Lionel Martellini, Professor of Finance at EDHEC Business School, has been invited by Portfolio Management Research (PMR) to join the "Conversations with Frank Fabozzi", a new series in which Frank Fabozzi, the longtime editor of The Journal of Portfolio Management and award-winning author on asset management, interviews some of the investment industry's most renowned practitioners.
Lionel Martellini had the privilege to join an impressive line-up of distinguished speakers, including John Y. Campbell, John Cochrane, Campbell Harvey, Roger Ibbotson, Andrew Lo, Harry Markowitz, to name a few.
Lionel Martellini has been leading the EDHEC-Risk Institute since 2015. A world-renowned research center specialized in the fields of asset and financial risk management, EDHEC-Risk Institute has developed an ambitious portfolio of research and training initiatives focusing on investment solutions for institutional and individual investors, underpinned by partnerships with large international financial institutions and prestigious academic partners.
In the 55-min conversation, Lionel and Frank discuss in an informal and personal manner, a variety of topics centered around risk management, retirement investing, data science… and much more:
What is Lionel's definition of asset management?

How can risk management be used to enhance the suitability of investment portfolios with respect to investor needs?

Is there any order of priority in the implementation of the 3 forms of risk management (diversification, hedging, insurance)? Which should come first?

What is "precision investing", his new approach advocating the use of personalized performance portfolios for investors?

Is he satisfied with the current state of affairs as far as existing retirement products are concerned, or does he see a scope for strong improvement?

What explains the success of the online program he launched with John Mulvey on machine learning and Python applied to investment management?
But above all, this interview is also a unique opportunity for listeners to discover more about Lionel Martellini who, for example, has a personal interest in the theory of relativity that recently led him to complete a PhD in astrophysics. Alongside his academic activities, Lionel Martellini is also passionate about extreme sports and a regular participant in high-level endurance events.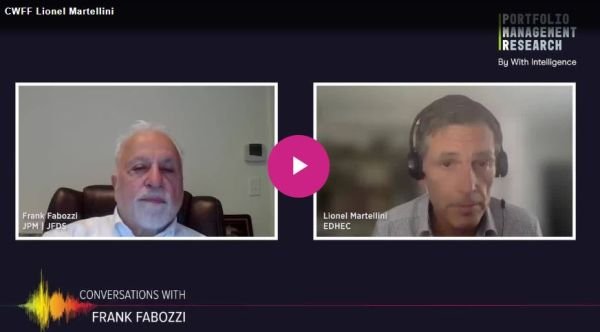 You can access Lionel's latest research on goals-based investing and retirement investing via the links below: