RUSSIAN STUDENT GRANTED "FRENCH EMBASSY-EDHEC" SCHOLARSHIP
Every year EDHEC and the French Embassy honours a Russian student that has an excellent academic record with a scholarship covering over 50% of their tuition fees. Maintaining the tradition, EDHEC…
Reading time :
23 Jan 2018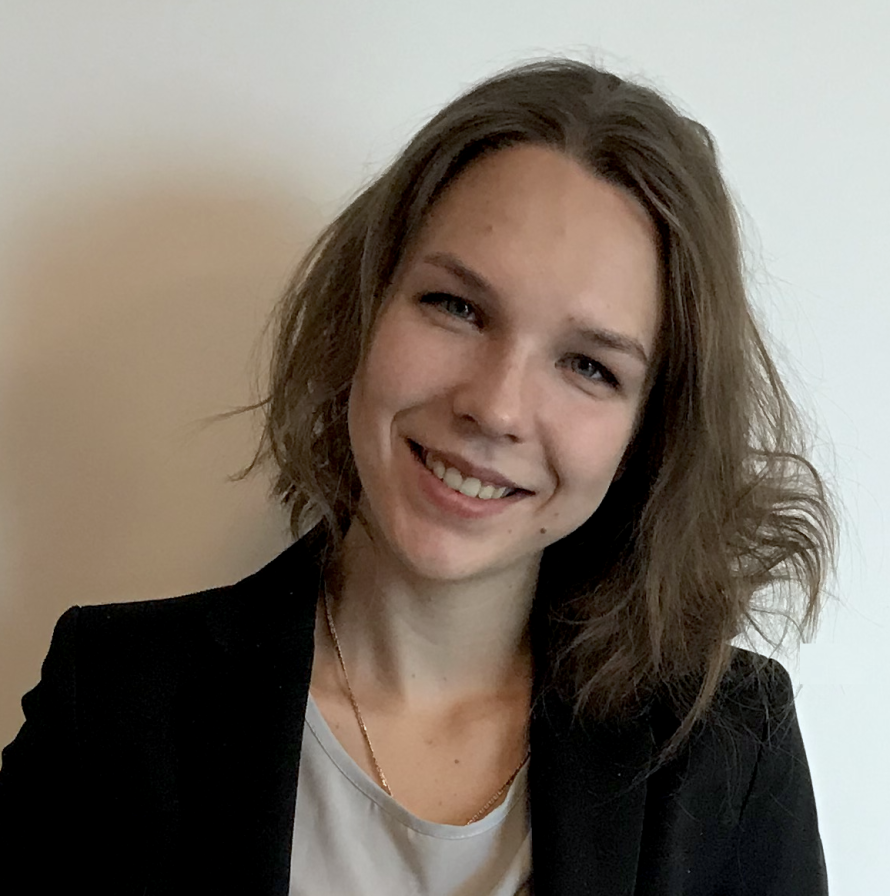 Every year EDHEC and the French Embassy honours a Russian student that has an excellent academic record with a scholarship covering over 50% of their tuition fees. Maintaining the tradition, EDHEC has selected this year, Ekaterina NEMOVA, one of Russia's brightest minds eligible for the scholarship. Learn how receiving this award has made an impact on her education.
Why did you decide to join EDHEC? 
Choosing an MSc was a challenging, but an exciting task. I spent weeks looking for a programme that would fit me perfectly. I contacted recruiters, students, and professors, and researched programme courses. I was seeking the right school environment, and at the same time, I did not want to take classes that were not relevant to the field of finance.  
EDHEC was the ideal fit. All of the classes are useful, specialised in Financial Markets, and more importantly, the courses are given by industry professionals who have spent time working at the most famous financial centres of the world.
How does studying abroad support your career goals?
EDHEC has a truly amazing Career Centre. They are able to give advice about your career path and train you to improve your performance on job interviews.  In this sense, studying abroad, at EDHEC, boosts my performance and increases the opportunities for finding a job of my dreams.
In addition, the Master of Science in Financial Markets programme gives me the opportunity to work side-by-side with an international group of some of the most dedicated and talented students. I am convinced that being part of a community like this, is an incentive to evolve and excel. I am learning to thrive in a multinational environment.
How does it feel to be awarded a French Embassy Co-Financed scholarship? 
It is an honour to be selected for the scholarship. And for now, it is one of the achievements that I am the proudest of. Receiving this award is important to me because it confirms my belief that there are no limits to what a person can achieve if they are motivated to reach a goal. I feel that my greatest accomplishments are yet to come. 
Do you believe the status of Co-Finance scholarship award from the French Embassy & EDHEC would improve your career path?
Being a scholar helps to distinguish yourself during the recruitment process. But a career path only starts with the recruitment, so the rest depends on my future performance. I believe I have good chances to succeed because EDHEC supports all of its students, providing us with excellent academic knowledge and practical skills.
Would you like to stay abroad or come back to your home country after studies? 
I am from Moscow, and in the long-term I would prefer to go back and work in my hometown. However, the experience of working aboard, especially in the biggest financial centres such as London, New York, or Paris can surely enrich my skills and knowledge, and expand my horizons.
My goal is to join the investment banking world in London to learn how to provide exceptional services to the world's most sophisticated clients. I want to compete in a fast-paced environment and solve the most difficult tasks. Indeed, the challenges are enormous, but there is also a great opportunity to make a difference. It is my strong desire to obtain this type of expertise and to later apply it at home to make an impact in Russia. 
Are you considering to an internship/job in France or in other countries?
I am targeting London, as are the majority of financial students at EDHEC and in Europe in general. I want to work in London because, even after Brexit, it is likely to remain the heart of EMEA's financial world.