Specialization in Finance: EDHEC Global MBA at the forefront
A long-time pioneer in the field, in France and beyond, EDHEC is ranked best business school in Finance worldwide by the prestigious Financial Times. An excellence that infuses all its training…
Reading time :
15 May 2018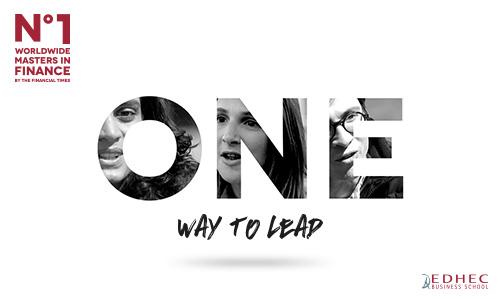 A long-time pioneer in the field, in France and beyond, EDHEC is ranked best business school in Finance worldwide by the prestigious Financial Times. An excellence that infuses all its training programs, including the Global MBA and its specialization track dedicated to the financial industry.
The Global MBA International Finance Track showcases the financial expertise of EDHEC and responds to a strong demand from the leaders and entrepreneurs who participate in the Global MBA. "When it comes to finance, these professionals generally have good technical skills, explains Abraham Lioui, Director of the Global MBA International Finance Track and PhD Program in Finance at EDHEC. But they want to go further, motivated by the potential added value they can bring by using financial innovations, to improve employee satisfaction and shareholder value". This track thus aims at giving them advanced tools to optimize their company management from a financial standpoint.
"Because the financial industry is the lifeblood of the global economy, the ambition of this International Finance Track is to train leaders who will be able to combine well-honed critical thinking, extensive field expertise and outstanding analytical skills in this field." Abraham Lioui, Director of the Global MBA International Finance Track and PhD Program in Finance at EDHEC.
Finance, between academic fundamentals and operational expertise
Corporate finance, debt and derivative instruments, alternative investments… With classes taught by the best professors in the field, participants in the International Finance Track learn to master cutting-edge financial approaches and techniques, as close as possible to the realities of an ever-transforming sector.
"Our faculty knows the main challenge put forward by MBAs: being highly conceptual and technical is acceptable as long as one is also practical!" Abraham Lioui.
With an exceptional business trip to London, participants explore the epicenter of global finance, meeting executives from key institutions and companies: major banks like Credit Suisse, HSBC, BNP Paribas, regulatory players such as the European Bank Authority, but also specialists in private equity or advisory like EY and PWC, among others. Discussions with fintech and cryptocurrency experts allow participants to comprehend the complexity and potential of these now indispensable subjects. For Abraham Lioui, this is an opportunity for MBA participants to learn how to "discuss and negotiate with finance professionals, and to better understand the role and added value of financial intermediaries."
Evidence of EDHEC's leadership in Finance, the International Finance Track is a privileged human and practical experience, with an inestimable impact for these professionals from all over the world.