Spotlight webinar: The 8 rules of innovation
Reading time :
18 Apr 2023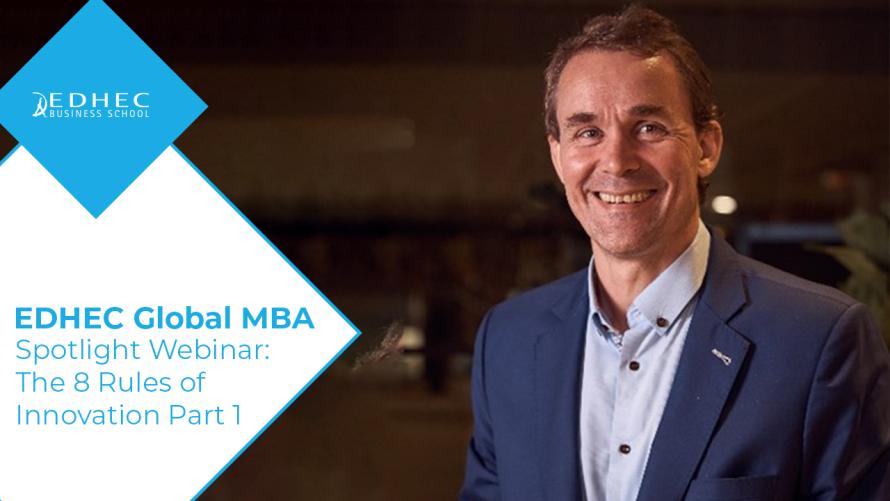 As managers and leaders, being able to foster and drive innovation is essential. Businesses need to be able to anticipate challenges and react to change and seek new opportunities to grow and thrive.
During 10 years of advising some of the world's leading companies on the topics of disruption, transformation, and innovation, Innosight Partner and Innovator in Residence at EDHEC, Pontus Siren, learned the 8 Rules of innovation, which he shared with audiences in this Spotlight Webinar. 
Driving the innovation process
In the Webinar, Pontus Siren and Sandra Richez, Director of the EDHEC Global MBA programme, offer an engaging and informative exploration of the 8 Rules of Innovation, equipping leaders with actionable insights to overcome challenges and complexities in the innovation process. This Webinar delves into the importance of balancing innovation's predictability with timely action, and the crucial role of conviction in driving change.
Siren's wealth of experience provides a unique vantage point for understanding the human dynamics that underpin innovation. Discover how to foster a culture that rewards and encourages innovative thinking while building a legacy of stewardship.