Starting her career in the Silicon Valley after the MiM GETT
What are the highlights of your master's years within the Global Economic Transformation & Technology programme? It was interesting to experience different ways of life, different methods of teaching…
Reading time :
22 Apr 2021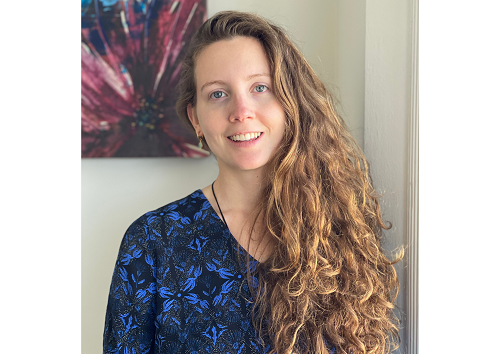 It was interesting to experience different ways of life, different methods of teaching, and be immersed in the tech environment. In the US and in South Korea, both have very dynamic tech environments. But in South Korea, the tech environment is mainly driven by old and big companies whereas in the USA, especially in the Silicon Valley, there is this habit of questioning the statu quo, which is also Berkeley's value.       
During your time at Berkeley, you were Head of operations, Community manager, Process optimization for the Alliance for inclusive artificial intelligence (AIAI) initiative, in partnership with UC Berkeley Global. What can you tell us about this experience?
That was my first startup experience and my master's project. The AIAI's aim is to promote diversity in tech, to include more women and underrepresented minorities in the field of IA to build unbiased, ethical, and impactful analytics of tomorrow. The AIAI was created by an EDHEC Alumnus. I helped him build the project as I was one of the earliest members, helped him organise the first classes on data analytics, recruit candidates and allow networking for them to find job opportunities. In classes, we had 20 students and when we went online because of Covid 19, we went online and 50 students attended. It became international. People in China or in France would wake up in the middle of the night to attend our classes.    
What is your role at Rippling in San Francisco?  
I'm a customer support associate at Rippling, a SaaS company, specialised in HR. Finding a job was not easy because my internship experiences were not sufficient for the jobs I aimed for. Silicon Valley is a very competitive environment. Because of Covid, companies were firing people. Companies were looking for people with three-year experience minimum. So I organised my job search, targeting startups that had recently raised funds. Because if they raised money, it would mean that they are hiring. I was aiming for a customer success manager, but everyone was telling me I had not enough experience. Then Rippling replied that I could join the customer support team to learn and then eventually get a CSM role. I joined Rippling in September 2020.
How did the GETT programme prepare you for this role?
It helped me get the role because in addition to the knowledge I gained, I also learned to reach out to people, to adapt, to try new things, to learn fast, and seize opportunities.
What is your best memory of your GETT years?
I'm passionate about traveling and while I was in South Korea or in California, you can travel to other destinations easily.
I also loved all the events on the Berkeley campus like sporting events, road trips around California. I also enjoyed the networking events with passionate people, willing to help.
If you wanted to give advice to future GETT students what would they be?
To really seize opportunities. Don't wait for people to pass them on to you.
Discover the MiM Global Economic Transformation & Technology