Students' well-being and future at the heart of EDHEC's experience
Why pursue your studies in the business field at EDHEC Business School? I was looking for a programme that would start teaching me the fundamentals and I obviously made the best choice. EDHEC teaches…
Reading time :
16 Mar 2021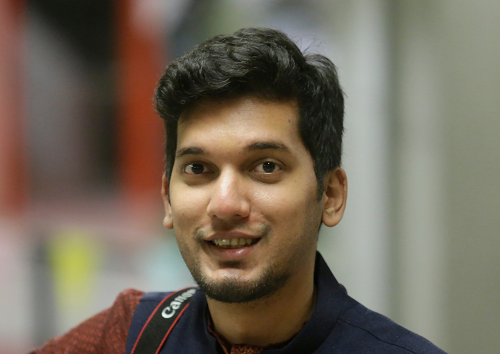 Why pursue your studies in the business field at EDHEC Business School?
I was looking for a programme that would start teaching me the fundamentals and I obviously made the best choice. EDHEC teaches you the fundamentals of every business sector, whether it be marketing, strategy, or finance and you know, this is something that really gives a 360° degree understanding of the whole business environment.
I did a lot of research about EDHEC, about my own degree, and about its ranking because I believe that rankings are proof of what a school says it does versus what it actually does. But most importantly for me, I wanted to understand the fundamental working structure of business and the Master in Management is all about that. It teaches you the basics of all the sectors of business be it, marketing, finance, strategy… It also allowed me to figure out in which business sector my interests truly laid. And the third year of the programme gives you the chance to specialise in one field.
I joined the programme in August 2019, but I started preparing for my application 9 to 10 months before that, starting with my Statement of Purpose and my letter of recommendations, etc. The admission process was very smooth because if I had any questions along the way I was given an answer within a day. That is something that I really appreciated and I really loved about it.
 
Tell us about your professional immersion year.
 
I'm in my second graduate internship and I'm interning as an EMEA Marketing and Consumer Engagement Assistance at Sol de Janeiro. For my first internship, I worked as an Assistant PR and Media Consultant at TBWA Corporate. I can't emphasize more the importance of the professional gap year. It shows you a glimpse of what you will be doing professionally after graduation.
The gap year is a time to learn about yourself, to figure out what really drives and inspires you. You'll be in a professional working environment where you will meet with a lot of new people every day and they will help you understand the business culture of the industry where you intend to go in the future. Lastly, I cannot stress this enough, it's a great opportunity to develop your skill sets.
I will quote Steve Jobs from his Stanford speech where he said: "do what you love and love what you do" and that's what I follow. So I would advise you not to follow the crowd, figure out what really drives you, motivates you, and keep on reinventing yourself every day.
 
EDHEC will give you the precious platform to make you ready for the business world but it's ultimately up to you on how you utilise it. Be ready to meet new people from around the globe. Be ready for the greatest discussions in the classrooms. Be ready for practical work that actually makes an impact. Do it right and you will be ready for the best years of your life that are yet to come.
What about EDHEC's student life?
Try to get into one of the student associations at EDHEC. There are plenty to choose from and all are working on some phenomenal causes. I was in EDHEC Nations Unies. I worked in the Creative and Communications department. The time I spent with my association helped me enter one of the most creative phases of my life, creating digital assets. You would not believe it, but almost all the skill sets that I learned over there in some way part of my job routine now. So I really encourage each and every one of you who are coming to EDHEC to meet and try to be a part of a student association because you would get a glimpse of how different cultures work together, which I think is really important to keep in mind.
I am really satisfied with what ISO (International Students Office) has done for me personally and for the students in general. Whether it be an issue with my visa or with my bank account in France, ISO has always been there. They are just an email away. I will just give a quick example. I and my friends decided to stay back on the campus during the first look down in France. We stayed in the student residence. The amount of health and moral support that the ISO had shown during those times really shows the fact that they really care about their students' well-being. We were so far away from our family. They understood our needs and requirements. EDHEC really takes such good care of its students.
The Career Centre really helped me to polish my resume, to prepare me for the interviews. They told me all the tricks in order to stand out during the interview process or the entire recruitment process.
What I really appreciate about the Career Centre is that they really work on every profile in a detailed manner to make the best out of it and make sure that you land an internship or a job.