Studying data to make people's daily life easier
Gonzalo Garcia joined EDHEC MSc in Data Analytics & Artificial Intelligence in 2021. He shares insights about his experience. What is your background prior to EDHEC? I pursued a bachelor's degree in…
Reading time :
1 Mar 2022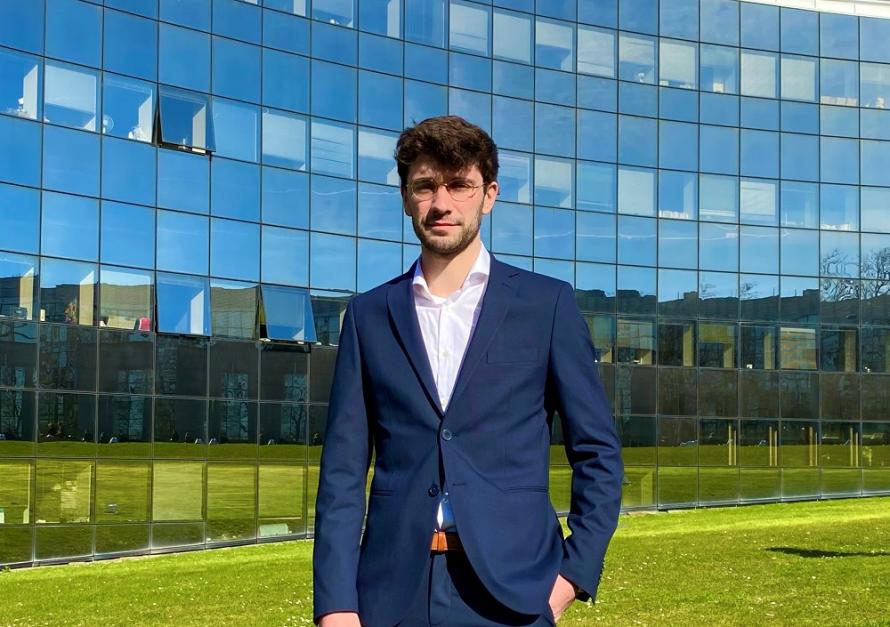 Gonzalo Garcia joined EDHEC MSc in Data Analytics & Artificial Intelligence in 2021. He shares insights about his experience.
What is your background prior to EDHEC?
I pursued a bachelor's degree in Economics at the University of Salamanca, because the combination of technical, number-related, and business-related topics fitted my personality. This experience allowed me to leverage all the Statistics/Econometrics and programming coursework I am currently taking at EDHEC.
What work experience/internships did you have before beginning with EDHEC Business School?
At the beginning of the third year of my Bachelor's degree, I started a Data Scientist job in a water resources management research project using Big Data and R. My role mainly involved ETL: scrapping data from the main Spanish weather website (AEMET) and from R libraries such as weatherData; understanding the granularity of the different data, and doing the cleansing were core to end up modelling and building a single database. This Big Database resulted in two (compressing) RDS files accounting for over 400+ Mb each with over 1.2 million observations in total. Finally, I could do some exploratory analysis testing trends and looking into some statistical properties across variables through their distributions and correlations.
My last experience was as a part-time remote Market Research internship in a job advisory startup growing between Germany and California. During these 2 months, I mainly conducted market research and analysed the competitors' activity while getting familiar with the job recommendation algorithm the startup was working on.
You joined EDHEC's Master of Science in Data Analytics & Artificial Intelligence. Why did you decide to study in a French Business School? And why this field?
The data sector is continuously growing. I consider data to be a very powerful tool to find evidence in the middle of uncertain and complex scenarios. Moreover, I find programming really enjoyable. It makes me feel very engaged with it because you get live feedback (like in a videogame), and I consider this a competitive advantage.
In 2021, I came across several business schools in France. I looked into the top scores in rankings (QS, The Economist, Financial Times), and looked up the numbers of professors with PhDs and/or with industry experience. This information helped me to make up my mind and prioritise EDHEC.
Did you receive a scholarship? What were the benefits of receiving it? 
Yes, I received an EDHEC scholarship (value of over 4000€).
What aspects of the MSc program do you enjoy the most? Your favorite class? Professor? And why? 
The hands-on principle is highly implemented at EDHEC, and that is something I am definitely taking advantage of. I am really satisfied with the real-world projects we have to tackle such as "Home Credit Default Risk" in Kaggle, or a product segmentation project out of actual SMCP Group databases.
My favourite classes are Data Mining and Deep Learning. During the first one, clusterization and principal components triggered a booster in my curiosity. During the second one, I improved my intuition selecting models and accurate hyperparameters (which every time seems more important to me).
Finally, if I had to highlight one professor, I would definitely choose Arnaud Dufays. He is really insightful, helpful, and passionate about what he teaches.
We are still in the middle of a global pandemic, has it impaired your academic experience of EDHEC?
I have presently participated in every class up to this month. When I was quarantining, I used the streaming service offered for every course which adds a lot of flexibility to the program.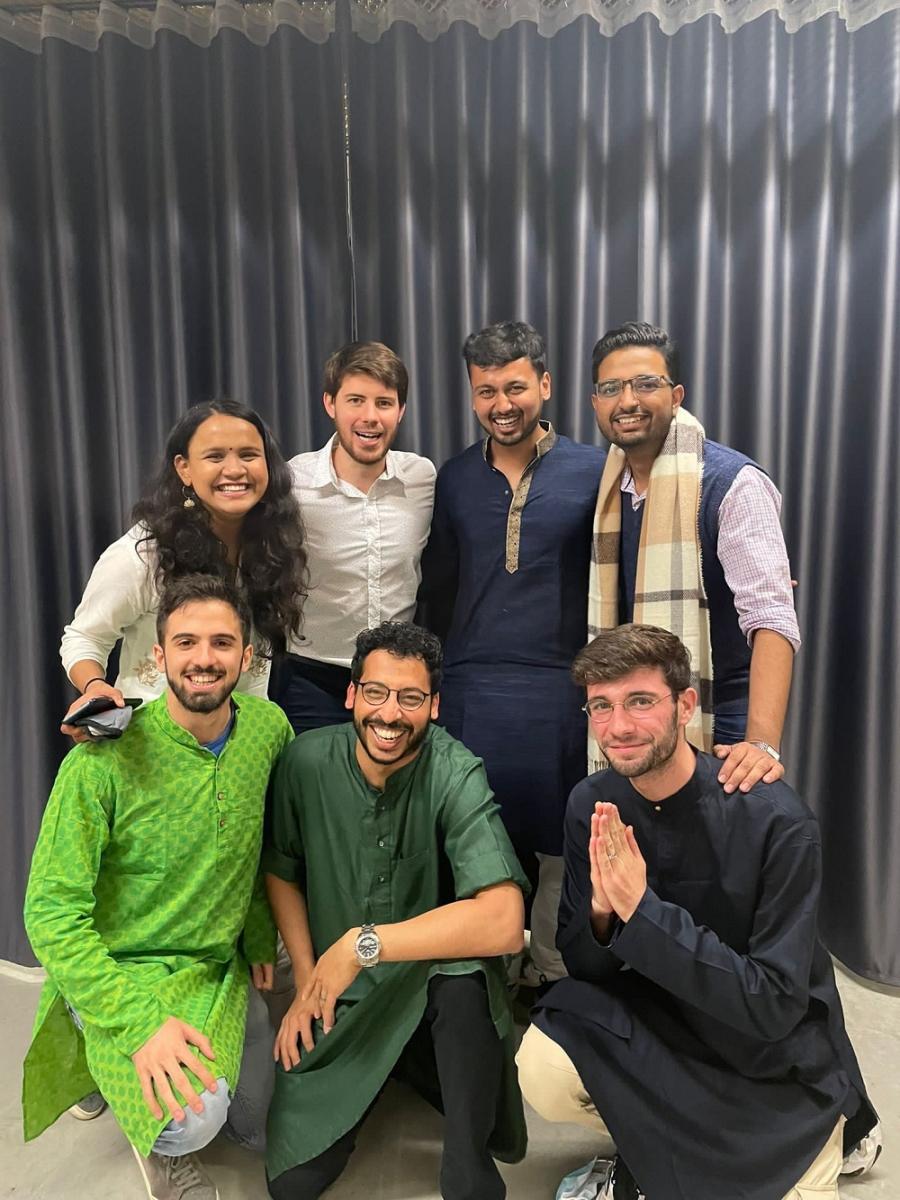 EDHEC's motto is Make an impact. How do you relate to it?
As part of my personality, I am always actively looking at what can be improved personally and professionally. And the people that are close could confirm! I imagine it as having a blackboard or a blank paper where every improvement will make you draw one dot. It could be thought that the important task is to get as many dots as possible (which is actually key). However, once you get a good enough number of dots, linking them together is what really makes the process insightful. This is my way to Make a different impact.
What are your career aspirations?
I consider myself an active learner, and I feel that I am currently absorbing a lot of knowledge in a technical environment. I can see myself contributing to projects in the Tech sector, though I don't restrict myself to any field as long as I will be able to grow my computer skills (different languages, how to secure our devices, etc). I will be always encouraging myself to improve towards a full-fledge computer user, which will make me feel fulfilled personally and professionally. And finally, I would love to contribute to shrinking people's day-to-day problems, making their lives easier so that they can focus on what's important for them.
What advice would you give someone who is thinking about applying for the program?
I would advise creating a to-do list with requirements that appear on the website, especially to organise their certifications schedule. After completing this to-do list, you could have some interviews. Think of why you are a good fit for the program, and why the program will benefit from having you. And finally, reach out to people that are currently in the MSc. It could be very insightful.
Your EDHEC experience in 3 words.
Hands-on, effort, opportunities.
Learn more about the Master's in Data Analytics & Artificial Intelligence