Sustainable finance ‒ acquiring the tools to generate profit and social value
Professor Teodor Dyakov is Associate Professor in Finance at EDHEC Business School. His research focuses on the global asset management industry, with applications for asset pricing, corporate governance, and international finance. He teaches sustainable finance to MSc in Corporate Finance & Banking students.
Reading time :
21 Mar 2023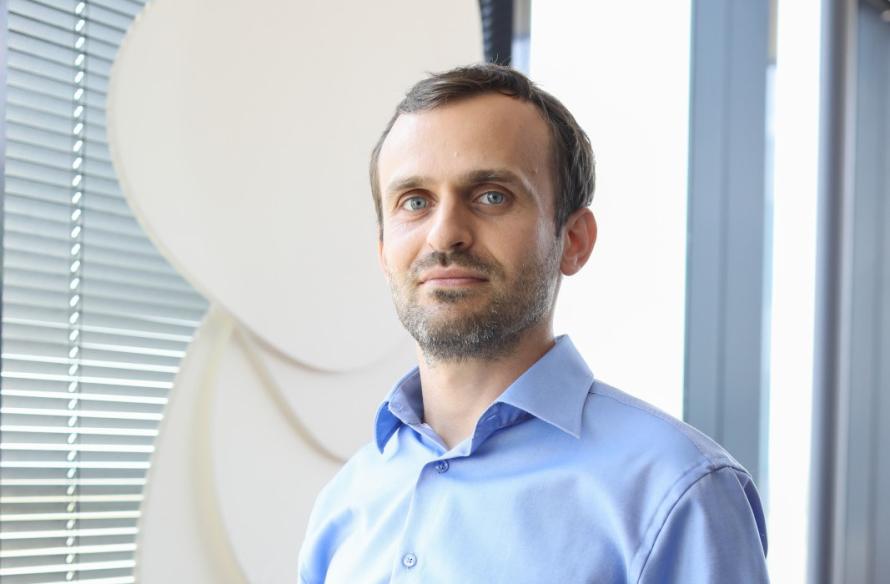 You teach sustainable finance to MSc in Corporate Finance & Banking students. How important is it for students to understand what is at stake?
It is very important. A conventional criticism of the finance profession is that companies often generate profit at the expense of other stakeholders, such as the environment, employees, and consumers. While there is merit to some of the criticism, a sustainable business can create social value while at the same time generating profits for investors. On this course, we discuss the tools we already have for businesses to generate both profits and social value. In fact, corporate finance already has an array of tools that can lead a company to sustainability, for example, executive compensation and shareholder activism. When used correctly, finance can help companies become more sustainable.
Do you discuss greenwashing issues?
Yes, we do. For instance, in their assignment, students have to evaluate the sustainability practices of some of the largest companies in France and I often see them expressing some scepticism. We also discuss greenwashing in class.
What are the main ways to evaluate the use of sustainability practices?
This is difficult. The value of sustainability is intangible in nature and it often takes years before it materialises into tangible outcomes. The most important issue is to set the right conditions for companies to create social value. Much of the public discourse is centred on the negative externalities created by companies. For example, companies that are heavy polluters should be discouraged from polluting. However, it is even more important to incentivise managers to create social value and use their comparative advantage in projects that improve the lives of various stakeholders. This is a large part of the course – setting the right conditions for sustainability to take place.
What is your teaching philosophy? How do you engage students in the classroom?
I use a lot of anecdotes and cases from business practice, but also provide findings from rigorous academic research. I follow the science not only when it comes to the evidence I use, but also in the way I attempt to engage students. To engage students, you need to be enthusiastic and then ask students open-ended questions. Asking open-ended questions and giving students a bit of time to think about the answers has been shown to be strongly associated with learning outcomes. Also, this sometimes leads to very interesting discussions that challenge not only students' skills and competencies on the subject, but also mine.  
Will students work on business cases?

 
Yes, students have to evaluate the sustainability practices of a large publicly traded company and propose new ones, following the principles we introduce in class.
Are there books or publications students should read in preparation for your course?
Yes. We use Grow the Pie by Alex Edmans – an excellent book on the power of corporate finance to stimulate sustainability.
What do you expect your students to learn and have mastered on completion of your courses? What skills will they gain?
They will learn that if we set the right incentives and use the proper corporate finance tools, companies can generate both social value and profits. Profits need not come at the expense of social value. 
After having taken this course, participants will be able to demonstrate how companies can generate both social value and profits for shareholders, to contrast and compare different sustainability practices, to assess the role of executive pay, stewardship, and shareholder activism, as well as investment strategies in generating social value without sacrificing profits and, to formulate how companies can embed sustainability in their business models.