High-altitude sensations: Chiara Pogneaux, French slalom champion
Tales of sport: a series of testimonies in which EDHEC students – high-level athletes or those engaged in competitive sport – share their passion for their respective sports. They also tell us how their sports activity combines with their studies.
Reading time :
26 Jun 2023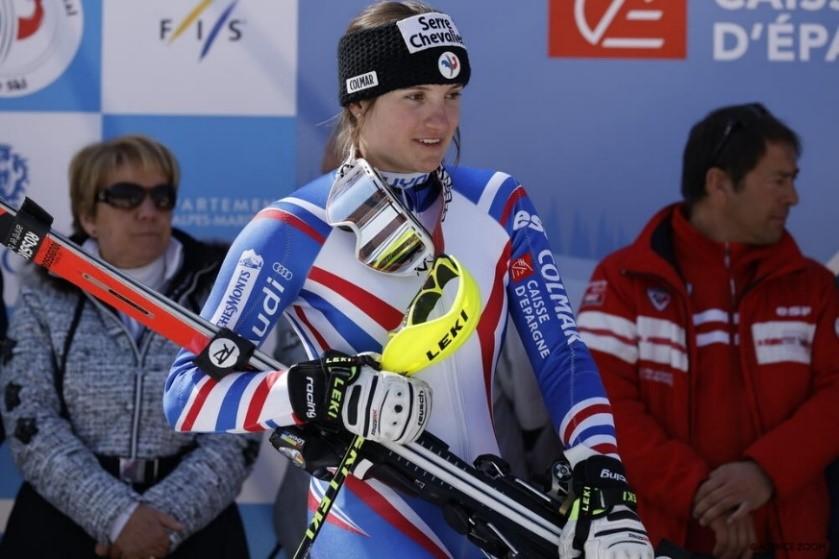 A first-year student on the EDHEC International BBA Online, Chiara Pogneaux has been taking part in skiing competitions since she was 14 and has been French champion several times in slalom events. In this testimony, she talks about her day-to-day life as a top athlete, her physical preparation and the solidarity that exists within the French team.  
"I started skiing when I was two. I can still remember my father holding me with cords so that I wouldn't slip forward. It's a thrilling sport in which speed and adrenaline play a big part, but I also associate it with the notion of sharing. There are about 10 skiers in the French women's downhill team; I'm very close to them and they're a source of support for me."
Right from high school, Chiara learned how to reconcile her studies with an intensive skiing routine.  
"I joined the French team aged 15. As you can only do my sport with snow, I switched to an inverted school calendar: my year used to start in April and end in October. You need to get used to this back-to-front rhythm. It was also always obvious that I needed to devote time to my studies, as I know that skiing could stop for me at any moment. At EDHEC, I feel I'm supported, particularly by my tutor who ensures I don't fall behind. The online format also allows me to work to my own routine."
Chiara commits herself to an intensive training session every day.
"In winter I spend lots of time on the French slopes, up to six days a week. It really takes a lot out of you, but you need to do it to prepare for competitions. April and May are then devoted partly to rest. The summer can also be very intense. Last July I left for Ushuaia and spent every day skiing for a month, with only two days' rest. And in addition to all the training on the slopes, there's also plenty of physical preparation including weight-training, cycling, running and strength building."
Her biggest thrill recently?
"My participation in the world skiing championships at Méribel, in the slalom event. I finished 25th. The competition brought me to the next level as an athlete and ensured I can now calmly prepare for the world skiing championships in 2024 and Milan Winter Olympics in 2026."  
Discover the other testimonies in the "Tales of Sport" series:
Learning to extend your limits: Arthur Morel, Krav Maga world champion
Giving the best of yourself: Éva Bohnenstengel, French parasport 1,500 metres indoor champion