Thanks to EDHEC's Master in Management, Shabba fulfilled her lifelong dream of joining a Luxury House
In 2019, Shabba Pinheiro joined EDHEC's Master in Management – Business Management track and in her final year, opted for the MSc Marketing Management with a Luxury & Fashion specialisation. The programme, along with the support of EDHEC's Career Centre and Alumni Network, enabled Shabba to successfully secure a graduate programme with Louis Vuitton – turning her dream into reality.
Reading time :
20 Oct 2023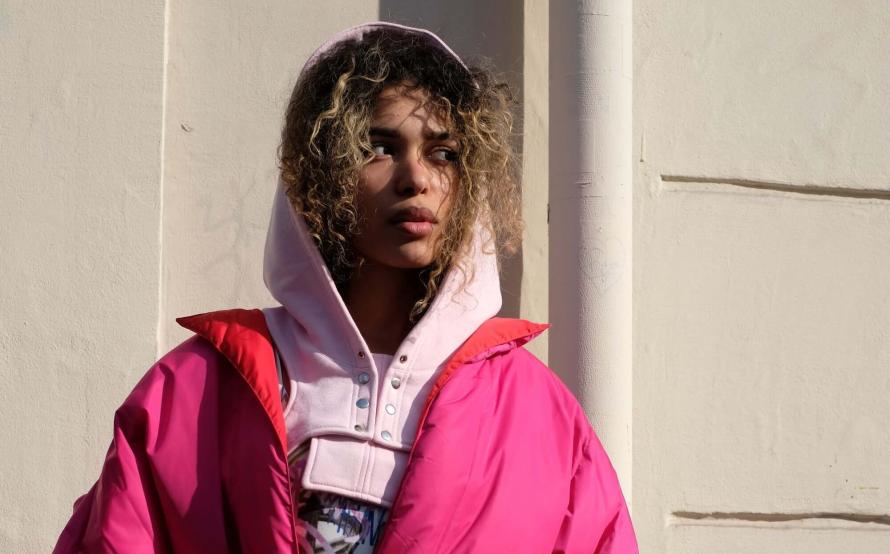 From the start, your clear career goal has been to join a Luxury House. What made EDHEC the ideal choice to achieve this? 
EDHEC has always been a school that attracted me because of its high ranking, but above all for its Master in Marketing Management with a Fashion and Luxury specialisation. This programme fitted in perfectly with my career plans, and I'd also received positive feedback from previous students.
I had noticed that many EDHEC alumni working in the luxury sector were in marketing roles, and many of them had taken the MSc Marketing Management. This reinforced my desire to join EDHEC and follow this professional path.
You joined the EDHEC Junior Etudes. What impact did it have on your career? 
It provided me with exceptional rigor and enabling me to develop skills that are essential for my future career in luxury marketing. I carried out market research for major companies, which led me to present results to management committees, for example. 
I eventually took on the role of "Head of the Luxury and Cosmetics Business Unit", I develop essential skills in project management, communication, market analysis and to strengthen my knowledge of the luxury sector. These experiences were invaluable for my professional development and helped prepare me for the start of my career.
The internships you undertook during the gap year proved to be essential in achieving your goal of joining a Luxury House. 
Yes, the internships enabled me to clarify my career vision and confirm my desire to pursue my career in luxury marketing, in particular with Louis Vuitton.
During my pre-master, I did a 4-month internship in sales at Givenchy in Galeries Lafayette, which gave me a foot in the door of the LVMH group. 
During the gap year, I executed a 4-month internship with Clarins as a Wholesale Business Analyst. It wasn't exactly as I had originally imagined, as I had originally wanted to do an internship in product marketing with a luxury house. However, it was a life lesson that taught me not to lose hope and that it's important to remain open to opportunities.
The second part of my gap year was a decisive experience for me, as I had the opportunity to work as Assistant Product Manager for Men's Shoes at Louis Vuitton. From the very first week, I knew that this was where I wanted to build my career - I felt a strong connection with Louis Vuitton. I didn't think it would happen so quickly, but I was convinced that I would come back one day, because it seemed to be the right path for me.
You took part in the Pharrell Williams fashion show for Louis Vuitton. Can you share this experience with us? 
I had the privilege of assisting two product managers with various essential tasks. My role was to create marketing documents linked to the show. I was also involved in the preparation of the show, managing the show's prototypes for the campaign and for the press, assisting the designers to ensure that the show ran smoothly, and presenting the collection and its inspirations in detail to the teams. 
Being part of the organisation of Pharrell Williams' show for Louis Vuitton was an absolutely magical experience, leaving stars in my eyes and an indelible mark on my memory. This historic event in the fashion industry has allowed me to rub shoulders with internationally renowned creative talents and reinforced my desire to continue my career in the world of luxury and fashion. 
In your final year, you chose to specialise in the field of Luxury and Fashion by opting for the MSc in Marketing Management.
The MSc Marketing Management with a specialisation in Luxury & Fashion fitted in perfectly with my career plans and interests. It allowed me to deepen my knowledge of luxury and fashion, and it offered a concrete and relevant academic approach to the sector. I enjoyed being able to approach the subjects from a more academic angle, which enriched my understanding of the field despite my previous experience.
One of the features I particularly appreciated was the very practical group work. For example, I had the opportunity to work on a specific issue for FENDI, aimed at boosting its popularity in China and proposing an action plan for the brand. Most of my work took place in this format, which enabled me to put myself in the shoes of a manager and work effectively as part of a team. This practical and collaborative approach has been very beneficial to my professional development.
As well as the courses, the lecturers throughout the year were exceptional. The teachers were passionate and had real expertise in the sector, most of them having already worked in the industry.
In what ways the EDHEC Alumni network contributed to achieving your career goals? 
Before I joined the EDHEC Grande Ecole Programme, my career objective was very clear: to become a marketing director in a Luxury House. 
Thanks to EDHEC, I've been able to take concrete steps to realise my ambition. The school's alumni network proved to be a valuable resource. I got in touch with several alumni working in the luxury goods marketing sector. These fruitful exchanges opened up opportunities for me, and I was able to land my first internship over a year ago with Louis Vuitton, thanks to an alumna with whom I'd previously spoken and who was looking for an intern. 
What role did the EDHEC's Career Centre played in assisting you in securing a graduate programme at Louis Vuitton? 
The support of EDHEC's Career Centre, particularly Florence Da Costa, was invaluable throughout my course. I knew I could count on her if I ran into difficulties in the company, and her availability and advice were invaluable during my recruitment process for the permanent contract as part of the Graduate Programme at Louis Vuitton. She followed every step of the way! 
EDHEC's Career Centre guided and supported me throughout the process, giving me invaluable advice to maximize my chances of success.
What did you do to increase your chances of entering a sector considered difficult to enter?
I implemented several key strategies to increase my chances of entering a sector considered difficult to access:
1) Networking: I actively developed my professional network by talking to former students from my school who had similar career paths to the one I aspired to. These interactions enabled me to forge links with professionals in the luxury sector, which ultimately paid off. 
2) Entrepreneurial projects: I launched a number of entrepreneurial projects, including the social networking magazine Bybashap and my marketing agency Atlas. These initiatives were an asset during the interviews, as they showed my passion for the luxury industry and my expertise in the sector. 
3) Passion: Passion is essential in the luxury industry. The first internships may include tasks considered menial by some, but my passion for the luxury industry has allowed me to give my best in all tasks. This attitude was noticed by my managers and little by little I was able to increase my responsibility.
By following this path and implementing these strategies, I managed to stand out from other candidates and realize my dream of working in luxury marketing. 
In what ways did the 'INSIDE LVMH' certification contribute to your success in the luxury sector? 
It gave me a more in-depth and technical knowledge of the luxury sector, as well as a detailed insight into the LVMH group. Beyond the purely academic aspect, this certification also gave me a better understanding of the vision, values and strategy of the LVMH group. It gave me a head start and a better preparation for joining the company and fulfilling my role at Louis Vuitton.
What advice can you give to students who wish to follow a similar career path?
My first piece of advice would be to follow your passion and never lose sight of your goals. In the luxury and fashion industries, passion is essential for success and fulfilment. It will give you the strength to persevere despite the setbacks and obstacles that may arise along the way.
Secondly, I advise students to seize every networking opportunity that comes their way. Networking is a key element in the luxury sector, and it can open many doors. Don't hesitate to get in touch with professionals in the sector, take part in events and conferences, and keep an eye out for opportunities.
Finally, never get discouraged by the first setbacks. The road to success can be strewn with pitfalls, but it's important to maintain your self-confidence and persevere. Luck also plays a part, and it may be that the right opportunity comes along after many applications. Stay focused on your goals, learn from each experience even if it's not 100% what you want to do, and keep working hard to achieve your dreams.