Three ways educators are using Big Data Analytics to improve the learning process
In education, the pedagogical decisions made by a professor to measure a student's understanding of the material or organise the structure of a course may possibly have the greatest impact on student…
Reading time :
29 May 2018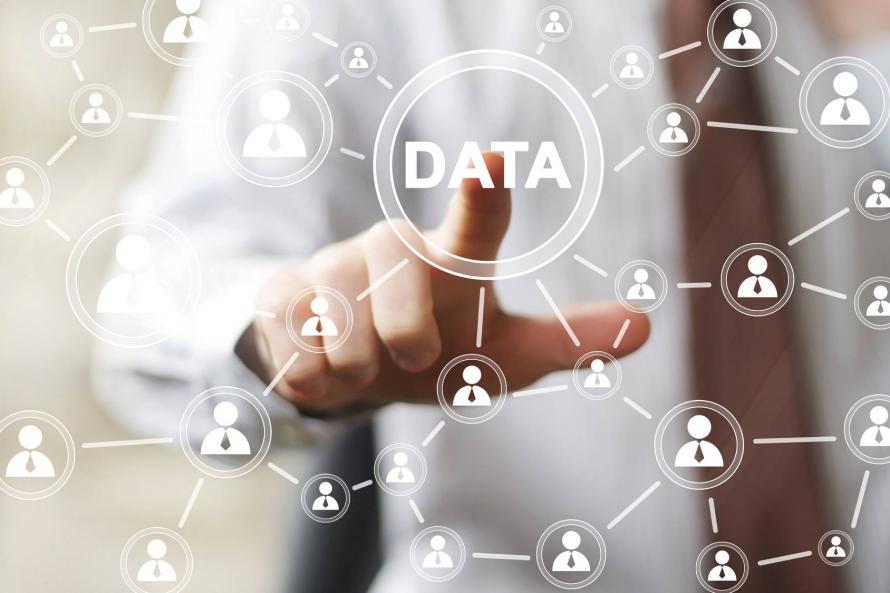 In education, the pedagogical decisions made by a professor to measure a student's understanding of the material or organise the structure of a course may possibly have the greatest impact on student learning and the rate of graduation. High-quality instruction may decrease the time a student takes to learn certain material, allow students to acquire more information in the same amount of time, and help students to make better decisions about what they should actually study.
This learning efficiency not only improves the experience of the student but can be beneficial to alleviating some of the demands of the professor. The tool, most useful for supporting the flexible decision making that teachers need to increase the quality of the learning experience is (Big) Data Analytics. It gives educators and students an edge in understanding where and how improvements can be made in the learning process. 
Agile decision making, often touted in the world of product-innovation has arrived to revolutionise the service-industry of education. (Big) Data Analytics creates new opportunities to improve the education process by helping teachers and learners make smarter decisions earlier in the learning progression. Developments, in using data science to drive process innovation, are growing fast. We are seeing, almost daily, the creation of new tools and apps to help students and teachers make an efficient use of their time.
Technology has and will always be an important part of our practise. However, it is how we, as educators, use the power of technology to support our decisions, which is most important. What is often called "soft skills"—a teacher's social and emotional intelligence—is what really drives the learning process.
To ask the right questions, to make the best use of big data as a tool to support our decision making, it is important for educators and learners to understand how data analytics can support the learning process. Three ways we can benefit from using Big Data is capitalising on its ability to measure understanding, personalise the learning experience, and help us design more interesting courses.
Measure, Monitor, and Respond
(Big) Data Analytics allows a teacher to measure, monitor, and respond, in real-time to a student's understanding of the material. Analytics, showing how students learn can help educators adapt their teaching styles and address student needs before the final grade is delivered. This is an important development for teachers because it will strengthen our ability to address any unconscious biases we might have towards the engagement or performance of our students.
Personalize the learning experience.
Make courses interesting for students with different levels of knowledge. Introduction courses can often have students with different levels of fundamental knowledge. Using data analytics to understand where each student is struggling or excelling can allow you to offer different starting material for each student within the same course. This will improve student interest in the subject, and indicate to whom and when specific learning content should be delivered.
Design a new course
A key challenge for Business Schools (and universities), is to quickly understand what industry needs and to deliver a curriculum to meet those demands. (Big) Data Analytics can be used to understand market and employment trends and to organize introductory courses and fundamental learning principles around emerging ideas in the business world. 
Evaluating a student's understanding is one of the most important responsibilities of being an educator. It determines the speed at which you cover the topic, the volume of information you can provide, and the variety of related concepts that can be delivered within the amount of time you have with them. Often, at the university level, a professor during their lectures, may question students to explain and elaborate on key ideas, give a quiz, or use the mid-term test to assess understanding and gauge the future performance of their pupils.
Now, with real-time data, and lots of it, we can speed up the information gathering process, easily adapt our pedagogical approach and respond, to the individual needs of our students. We might even predict graduation results to help decide where, when, and to whom we should allocate more time and resources.
This use of large datasets to guide business decisions is important for the world of education and is applicable to every industry wanting to take advantage of the technological trends driving economic and social change. If you are interested in working in any of the industries that are managing businesses using (big) data analytics consider applying to the MSc in Data Analytics & Artificial Intelligence programme. Students are instructed by leading practitioners and educators in preparation for management positions in the exciting data science and digital business initiatives being launched today.
Related Resources: