What career options can you choose after an MBA in Healthcare Management?
A part-time MBA in Healthcare Management is an excellent way to enhance your professional profile and gain access to a new position in the sector.
Reading time :
30 May 2023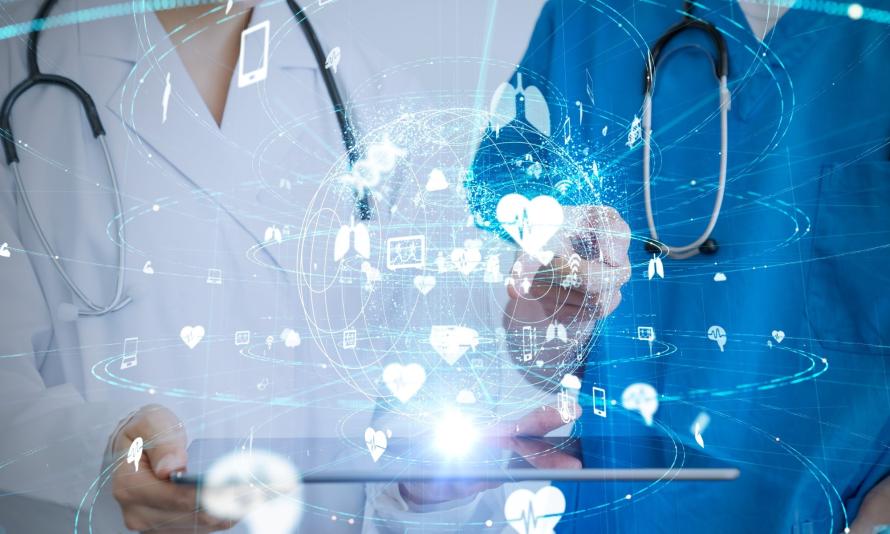 After years in the healthcare industry, you may be ready to breathe new life into your career. Advancing to a new position will be easier if you acquire new skills. A part-time MBA in Healthcare Management is the best way to enhance your professional profile and gain access to a new position in the sector. 
Read on to learn more. 
Why choose an MBA in Healthcare management?
An MBA in Healthcare Management is the perfect programme to advance your career in the healthcare industry. The medical and healthcare sector faces unique challenges, including stringent regulations and complex products. To navigate these obstacles, companies require leaders who can drive change and innovation. 
As a professional working in this sector with specialised knowledge and experience, acquiring additional skills will help you propel your career forward. An MBA in Healthcare Management will give you the expertise and leadership skills needed to secure a new role within your current company or explore opportunities with another organisation.
Who can pursue an MBA in Healthcare Management?
EDHEC's Executive MBA in Healthcare Innovation and Technology programme is designed for professionals holding a Bachelor's degree or equivalent with at least eight years of experience in healthcare or a related field. As the programme is conducted entirely in English, a high level of proficiency is required. 
Transform your career with EDHEC's Executive MBA in Healthcare Innovation & Technology 
Choosing a Healthcare MBA will help develop your business acumen, critical thinking, and decision-making skills, open up many opportunities and be a real career accelerator. 
EDHEC's healthcare MBA provides participants with an experiential and hands-on learning experience through case studies, business simulations, reports, and consulting projects. This comprehensive approach equips you with knowledge and skills you can apply immediately in day-to-day healthcare management job. 
The aim is to develop your expertise in the healthcare sector. You will learn to better understand the industry's challenges in order to create value for your company and its customers. The MBA will give you new skills in: 
Strategy & Leadership (strategic analysis, strategic management, corporate social responsibility, leadership & management, decision making), 
Financial Management (financial accounting, corporate finance, managerial accounting), 
Marketing & Operations (marketing management, digital marketing, operations management & supply chain, legal international business, business game). 
The programme also includes modules specific to the healthcare industry such as: 
Healthcare Strategy and new game changers in Health, 
Value Based Healthcare, 
Leading Health Innovation in the digital age, 
Data and Artificial Intelligence in healthcare, 
Medical Devices and Diagnostics, 
Health Care Financing and Financial Management. 
An MBA in Healthcare Management is also the perfect context to build a strong professional network, offering the opportunity to connect with accomplished professionals from various countries and backgrounds within the healthcare sector. By engaging with international professionals, you can exchange ideas, gain valuable insights, and enhance your career prospects through increased visibility and lasting professional relationships. 
What I found most interesting during my EDHEC Executive MBA was the experience-sharing and collaborative work with the other participants. As a healthcare professional, this encounter with managers from other sectors, the business world included, enabled me to evolve towards a new culture at work

François Dolveck
Alumnus EMBA EDHEC, Head of the Emergency Department and Intensive Care Unit at Melun Hospital Centre, France
Possible career paths with an MBA in Healthcare Management?
On completion of the programme, you will be a good fit for positions such as: 
Business Developer, developing and managing a commercial strategy in the healthcare industry, 
Executive Director of a medical structure, managing a service or an organisation. 
Head of a hospital service, 
Associative Project Manager or fundraiser, who develops strategies for associative activities, 
Health Project Manager, who organises and coordinates projects in compliance with ethics and deontology, 
Health Consultant, who provides expertise for the creation of a human resources strategy or the development of an existing institution, 
Hospital director, who manages the teams of his organisation and ensures the quality of the services provided to the patients and good working conditions for the staff, 
Medical Affairs Director, who draws up and manages action plans in collaboration with the health authorities, 
Health Communication Manager, who develops medical and scientific communication strategies for businesses and institutions. 
Above is just a partial list of what you can do with an MBA in Healthcare Management. The programme opens doors to a wide range of opportunities within the industry, allowing you to leverage your management skills and expertise in addressing the sector's unique challenges. 
Ready to revolutionise your healthcare career? 
Discover a world of career possibilities with EDHEC's Executive MBA in Healthcare Management. Acquire key skills, navigate industry challenges, and drive innovation.