What To Do If You Don't Get Accepted — Next Steps to Success
Reading time :
26 Jan 2021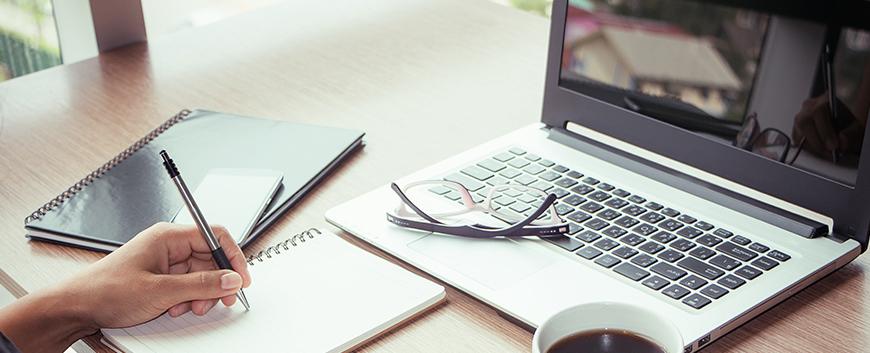 After putting hard work and effort into a business school or university application, we understand how disappointing it can be to receive a rejection letter. When the competition is strong, standards are high, and available spots are limited, many applicants will find themselves without an acceptance from at least one school, so if this is the case for you, you are not alone.
But don't ever confuse a single defeat with a final defeat.
If your dream is to get into a world-class MBA programme, there are many steps you can take to obtain success and gain acceptance.
Here at EDHEC, we want to be as transparent as possible with information on why we reject certain applicants, what we're looking for, and tips on how your next application can be a successful one.
Reasons Why You May Not Be Accepted
There are a few different reasons why candidates might not get accepted, including:
Not enough professional experience
We are looking for candidates that have at least 3 years of professional experience before applying for the Global MBA programme. The reason for this is because if you haven't had much experience in the professional world, it will be difficult to benefit from an MBA without a proper foundation.
Low test score
Sometimes a candidate's initial GMAT, GRE or TAGE MAGE score is too low and will result in a rejection. The same applies for applicants whose English language proficiency test score is too low - this is particularly important given that our MBA is fully-taught in English.
Low scores on these tests are indicators that the candidate would probably struggle too much within the rigorous programme at their current skill level. But test scores are only part of the application process.
Not a good cultural fit
A candidate might look perfect on paper, with a great GMAT score, high level of English proficiency, and lots of professional experience — and still not get accepted. This may be because we also pay close attention to whether candidates are a good cultural fit for the MBA programme.
If a candidate's core values are individual success, competition and making the most money at any cost, for example, we may decide they don't hold the values we are looking for in a good candidate and they won't fit in well with other students and faculty.
Not enough space
Sometimes candidates are a great fit for the programme, but there simply is no more space available, particularly as we strive to keep our cohorts highly-diverse and small in size. Make sure to apply early to avoid this from happening.
Don't Give Up — Try Again
It's crucial to figure out exactly why you were not accepted, so you can make improvements the next time you apply. Don't hesitate to reach out to the admissions office and ask.
"It's really important to get feedback," explains EDHEC Head of Admissions Aude Theobald. "I can't imagine an admissions manager who would not explain why they did not admit a candidate."
In fact, Theobald encourages applicants to think of the admissions manager as your guide and ally. "They will fight for you. Work together with your admissions manager to get the most out of the process," she suggests.
Remember, rejection is not a bad thing — it's helping you move forward. It's important not to give up when the going gets tough. Facing failure and trying over again is something you need to get used to in the business world, so don't let this one failure deter you from your goals of furthering your career.
What We Are Looking For in a Candidate
Our ideal candidate needs to show:
Progression in their career so far
That they are motivated and have a clear reason for their MBA
They're interested in giving back — both during the MBA and after
They are open minded and show curiosity
They have high cultural sensitivity
They are looking to make an impact on the world and people around them
"The advantage of searching for the perfect fit is that each student has their own expertise and they can all get along well together, sharing their knowledge and experience," Theobald explains.
Are you ready to transform your career? 
Download the brochure to find out how the EDHEC Global MBA will give you the tools, knowledge and confidence you need to accelerate your international career