Why I chose to study Finance at EDHEC
WHAT IS YOUR EDUCATIONAL BACKGROUND PRIOR TO EDHEC? Prior to EDHEC, I studied Business Administration and Economics at the University of Hohenheim in Stuttgart, Germany. With a major in Economics,…
Reading time :
16 Apr 2020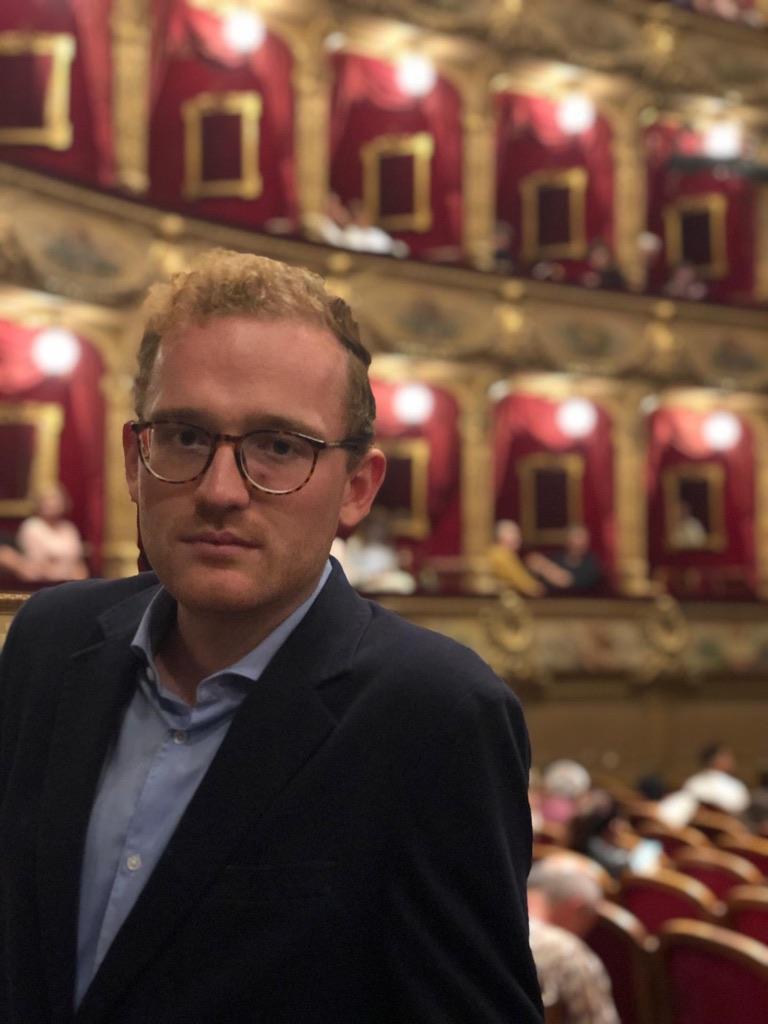 WHAT IS YOUR EDUCATIONAL BACKGROUND PRIOR TO EDHEC?
Prior to EDHEC, I studied Business Administration and Economics at the University of Hohenheim in Stuttgart, Germany. With a major in Economics, Fiscal and Monetary policy were fundamental concepts of my undergraduate studies. I joined the Finance Club of the university to follow my passion for the financial industries.
WHY DID YOU CHOOSE EDHEC?
During the Master Day Business & Economics, which I recommend to every student in Germany, organised in collaboration with e-fellows, I was in touch with EDHEC for the first time. The admission and marketing committee fully convinced me of the educational excellence of EDHEC and the advantage of the campus in Nice. Furthermore, I was keen to improve my French skills, further expand my professional network in Europe and meet new friends from all over the world. 
HOW HAS BEEN YOUR JOURNEY AT EDHEC SO FAR?
It has been like an amazing roller coaster ride. I moved to Nice in August 2019 and was ever since challenged every day in a very positive way. The academic environment is very demanding, but nevertheless, I had sufficient time to spend time with the new friends I met in Nice. The climax of my journey at EDHEC has been the participation in the NIBC competition, the qualification for the international finals in Vancouver and the tremendous support of the administration of EDHEC.                 
WHAT ARE THE MAIN SKILLS YOU WANTED TO ACQUIRE?
Overall, it was very important for me to improve my French and coding skills. Both skills are favoured by academia at EDHEC. French, Python and VBA classes in the first semester and portfolio management lectures in the second semester were really helpful in acquiring those skills.  
WHAT ARE YOUR EXPECTATIONS FROM THE COMING STEPS? WHAT ARE YOUR JOB ASPIRATIONS?
My expectations are pretty high. I target the ultimate full-time offer in the PE industry in Europe rather soon than late. Based on my prior experience and the acquired knowledge and the reputation of EDHEC I am confident that all my goals and aspirations will be met. 
DO YOU HAVE ANY ADVICE FOR STUDENTS TO GET THE BEST OUT OF THEIR EDHEC FINANCE EDUCATION?
My advice for incoming students is straight forward. Enjoy the time in Nice, stay focused and start study as soon as possible, the time will be over very soon.  
HAVE YOU BROUGHT SOMETHING SPECIAL FROM GERMANY WITH YOU?
Even though Germany shares a border with France, I realised that both countries are different. That is why I am happy to have brought my German sense of humour, my German dedication to work, and of course, the delicious local beer, brewed in the Black Forest. 
[button size='' type='' icon='' link='https://master.edhec.edu/msc-finance' class='']VISIT THE PROGRAMME PAGE[/button]
Related articles:
EDHEC TOP 5 Masters in Finance by the Financial Times
Meet Baihe Li, MiM Financial Economics Alumna
Meet Ming Lu, MiM Financial Economics Alumna
Meet Gaurav Kalair, MSc in Finance Alumnus
Meet Lorenzo Avena, MiM Financial Economics student
Meet Nelli Ramazyan, MSc in Risk & Finance Alumna
Meet Hady Saad, MSc in Financial Markets Alumnus
GETTING VIRTUAL CAREER ADVICE ON SUSTAINABLE FINANCE TRENDS
Meet Paul Schweigl who worked on applied research projects developed by EDHEC-Risk Institute
Meet Yejing Mao, MSc in Corporate Finance & Banking Alumna