Why I joined the MSc in Data Analytics & Artificial Intelligence
What is your education prior to the MSc? After a baccalaureate specialised in Economics, I earned a business management bachelor's degree at La Sorbonne Paris 1 where I discovered many topics such as…
Reading time :
13 Aug 2020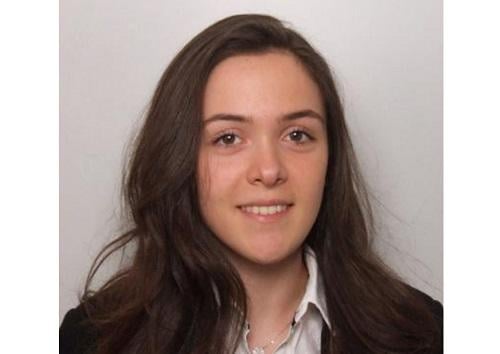 What is your education prior to the MSc?
After a baccalaureate specialised in Economics, I earned a business management bachelor's degree at La Sorbonne Paris 1 where I discovered many topics such as Information Systems, Finance, Marketing, etc. I wanted to gain more practical approach so I joined EDHEC Business School Master 1 Business Management.
Why did you choose the MSc in DA & AI?
During my gap year, I realised that it was essential to acquire the new working technics for the years to come. I worked as a Financial Analyst in the biggest Asian Luxury Distributor in Hong Kong – Bluebell - where I had to automate reports and use Excel. Digitalization is a must especially in the Luxury Distribution. The second part of my gap year was a turning point, I worked in the digital team at LVMH where I was in charge of creating a database with intelligence. There, I felt the need to have a large overview of Analytics through theory and practice, to learn to program and to discover new digital tools. It is important to evolve with the market and I believe that the MSc in Data Analytics & Artificial Intelligence gives a complete learning experience.
Why choose the concentration of Business Intelligence/ Business Analytics?
Business Intelligence/Business Analytics was for me the perfect path in order to gain digital fluency: to understand the changes in companies and manage innovation, solve Excel problems and master the tool, discover web analytics and pass Google certifications (Google Analytics, Google Ads), discover other valuable tools such as Dataiku for machine learning.
What are the highlights and main takeaways for you of this experience? What are the main skills you have acquired and how do you think they will help you in your career?
A complete experience with all of the necessary tools that are valuable in a company such as Dataiku, SQL, Python, R, Google Analytics, Google Ads, etc.
The diversity of the learning experience: work in partnership companies analyzing their real digital problems, theoretical courses, practical courses, a specialization thanks to Open Classrooms as a data analyst.
Go out of my comfort zone on subjects that I was not familiar with such as programming, data science, machine learning.
Develop a tech and digital language.
What are your job aspirations?
I would love to be an expert in the e-commerce sector in a Luxury Group. Understanding the market and master digital tools in order to find the best online strategy.
Related resources: 
DataViz Challenge, first edition
Open innovation: shaping the future of telecoms
Brand new e-learning course on coding
MSc in Data Analytics & Artificial Intelligence ranks 2nd in France by QS