Winning Thoughts: How to engage consumers in the connected economy
The Internet of Things (IoT) influence on the marketplace is growing at an alarming rate. It is estimated that by 2025 there will be 75 billion connected devices available. As a result, IoT…
Reading time :
7 Mar 2018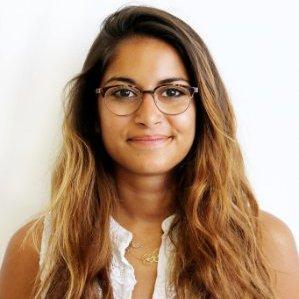 The Internet of Things (IoT) influence on the marketplace is growing at an alarming rate. It is estimated that by 2025 there will be 75 billion connected devices available. As a result, IoT technology is poised to upend the consumer products industry. Companies interested in how shoppers respond to this technology are searching for new ways to attract and satisfy their customers.
With their recent success at the Groupe SEB case study competition, EDHEC students in the MSc in Marketing Management programme are meeting these new challenges and learning how to successfuly engage consumers in the connected economy.
To win the case study, the team was required to work across disciplines by problem-solving with a product engineer; manage their team by getting everyone to participate and produce work greater than their individual strengths, and most important for marketing professionals, communicate the value of their product to multiple stake-holders. EDHEC is proud of their success.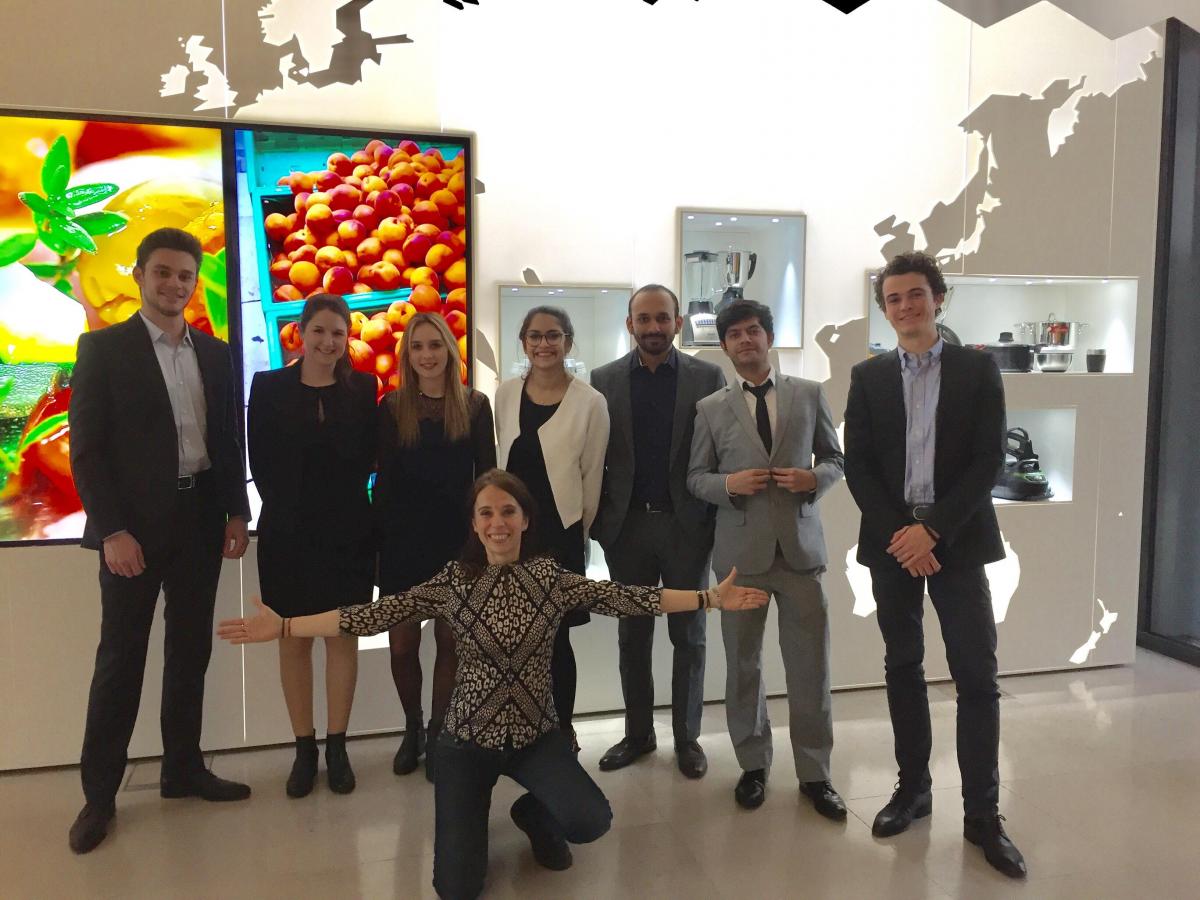 Mélissa-Solenne Pipolo, MSc in Marketing Management, shares some of the innovative practices her team employed to win the Groupe SEB case study competition and how they leveraged IoT technology to achieve customer satisfaction.
What aspects of your product were the easiest and most challenging to communicate?
The easiest to communicate was the reason why customers and executives in the company should believe-in, buy, and launch our product. We had a great story to tell and strong metrics to support our new product. 
The most challenging was communicating the "disruptive design" aspects of the product. Showing the value of the technical constraints and features of the product was tricky. In our market research, we learnt that a disruptive design could be an impediment towards purchasing a product. Our technical features answered the need for the device to be "disruptive", however, it was very important to be able to explain and present them clearly.
How was working with an in-team engineering talent an enabler for the marketing success of your product?
Product development is the result of shared skills. As marketing students, we were thinking big and out of the box without any boundaries. Our on-team engineering student helped us to refocus our thinking and to imagine a feasible solution that would justify and answer our marketing insights.
How were you able to facilitate constructive interactions between the marketing students who want features built and the engineering student who understands how the product can be built?
To facilitate interactions, I applied agile project management methods. And by defining agendas and objectives, all members of the team were well prepared for our stand-up meetings. This way we were always responding to the feedback of our engineer and be sure we could move forward on the product we imagined. 
[button size='' type='' icon='' link='https://master.edhec.edu/testimonials' class='']DISCOVER MORE STUDENT TESTIMONIALS[/button]
Related articles:
Meet Aya Karus, MSc in Marketing Management Alumna
Meet Zoé McClay, student in master 2, programme Grande école
Some virtual career advice from EDHEC MSc in Marketing Management Alumni
A programme director at the top of her game
Design thinking applied to marketing: the art of taking your shoes off to walk the customer's journey
The evolution of business models in the video-game industry