Winning Thoughts: How to market a new product
For marketing managers, introducing a new product to the market can be fraught with challenges. Sometimes the difficulties are external, such as responding to new information and last minute changes…
Reading time :
23 Mar 2018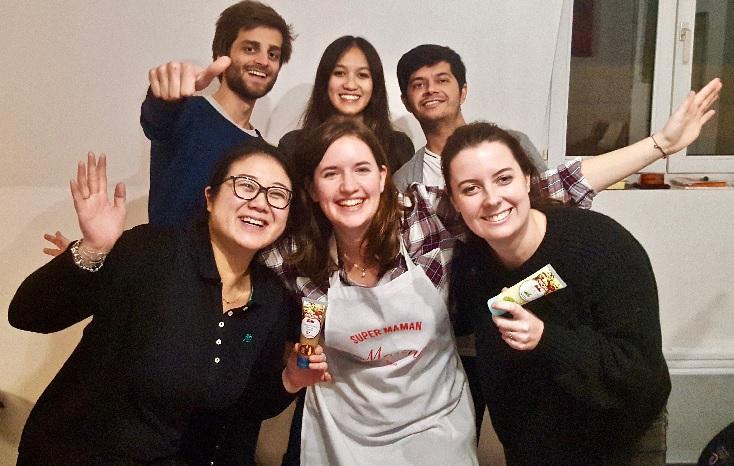 For marketing managers, introducing a new product to the market can be fraught with challenges. Sometimes the difficulties are external, such as responding to new information and last minute changes. Other times, the challenges can be personal, like having to believe in a product when your initial market research say's "this won't fly."
In winning the Unilever Marketing Challenge, the team, comprised of Marine Colas des Francs, Aayush Batra, Tiffany Dovan, Kim-Anh Long, Alice Moine, & Stanislas Moullé-Berteaux solved many of the unique problems professional marketing managers face when introducing a new product. They learned how to successfully test their ideas to be sure they achieved the proper fit with the market and the company's goal of delivering an innovative new range of salad dressing products.
Read below to discover how Marine worked with her team to understand the product development process, manage unforeseen change requests, and generate belief in their marketing and product development ideas to gain executive buy-in and create value for Unilever customers.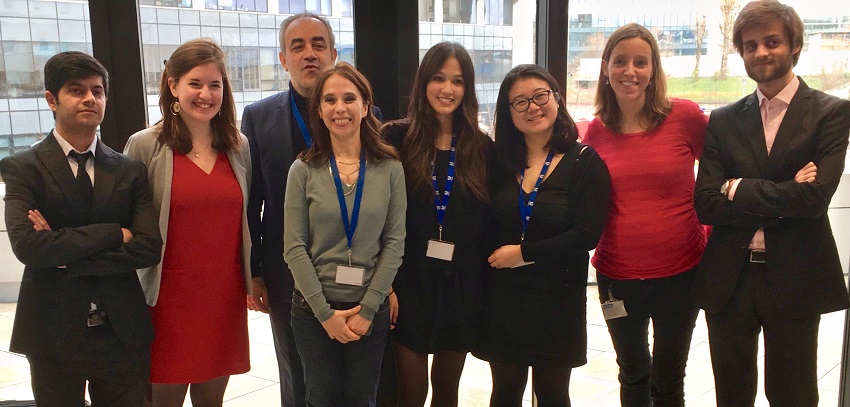 How did you discover the problem, that your product was designed to solve?
Our market research was clear: people don't want ready-made salad dressing. Most of the people that we interviewed expressed a defiance towards ready-made salad dressings, preferring instead to have their own choice and ammount of ingredients. Moreover, they were looking for a greater choice in flavour and to add some fun to their salads. They were attracted by the desire to personalise their dressings and make them match the various flavour profiles of their different choices in salads.
This is how we came up with "Extra d'Amora"; a mixture of ingredients that can be added to the base of oil and vinegar. We created and tested 8 different recipes, for example honey-hazelnut-almonds or cream-mint-pistachios, and designed small bottles, for consumers to have a variety of taste options without invading their refrigerator. We were able to create a concept reconciling the consumer's opposing needs for stability and variety by revolutionising the traditional home-made vinaigrettes with a single spoonful of our new product line. 
Why were you successful in gaining executive buy-in with your case study?
Our concept was successful because it answered a strong consumer insight: the struggle between wanting a variety of flavour options without giving-up the attachment for home-made vinaigrette. A key element that motivated us during the entire process of the challenge was that we were truly convinced by the added-value of our concept: if Unilever would launch a similar product we would surely be the first ones to go buy it!  We were also able to identify and communicate, in our proposal, that our concept was special because it wasn't replacing an existing product but adding an entirely new range of products to the salad dressing market. 
How were you able to facilitate constructive interactions between team members to solve a problem when you were faced with a tight deadline?
Between the semi-final and the finals, we were fortunate to be counselled by Anne-Claire Muller, Brand Leader of Traditional Dressings & Maille France. Anne-Claire, an EDHEC alumna, advised us to change our packaging format from a bottle to a squeeze format, more popular among consumers.
To choose a new model and create another prototype in such a short timeframe was really challenging. Our packaging decision was a key element of our proposal because it need to disrupt expectations. We had to communicate clearly that "Extra d'Amora" was not a ready-made dressing to be poured directly onto a salad. The packaging also had to be small enough to encourage consumers to try other flavours in the product-line, and easily fit several bottles in a home.
We struggled to find a consensus on the final idea; using a tube design, as some group members thought it would not look healthy and fresh. We found the agreed-upon solution, a transparent tube by identifying the shared values of the group: if we could see the product, then the tube was no longer an impediment to communicating that the contents are fresh.
Visit the MSc in Marketing Management programme page
Related articles:
Meet Aya Karus, MSc in Marketing Management Alumna
Meet Zoé McClay, student in master 2, programme Grande école
Some virtual career advice from EDHEC MSc in Marketing Management Alumni
A programme director at the top of her game
Design thinking applied to marketing: the art of taking your shoes off to walk the customer's journey