Yijia Zhang, Student Prize Best Thesis: Simply the Best
First of all, congratulations! You must be very pleased. How do you feel about winning this prize? I am very excited. I know, however, it is not just my work that got me there. I am here thanks also…
Reading time :
16 Oct 2020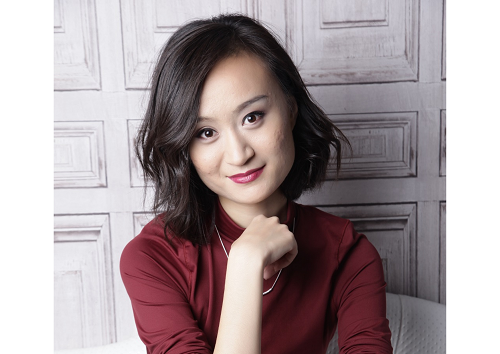 First of all, congratulations! You must be very pleased. How do you feel about winning this prize?
I am very excited.  I know, however, it is not just my work that got me there. I am here thanks also to all my professors. Without their support it would have been impossible. 
My master thesis has opened my eyes and trained my academic skills.
Just to back-track for our readers. Can you tell me what was your educational background prior to EDHEC?
I started my education in Beijing, China where I studied for a bachelor's degree in Accounting and Finance at The Central University of Economics. After this, I was looking for opportunities to expand my horizon both in professional field and in life. During the summer vacation in second year, I had a chance to attend a summer school at University of Cambridge. And my obsession with different cultural experience began. I was fascinated by improving my English and making friends from different cultural background. The journey continued when I took an internship in New York and travelled to Australia. After serious consideration, I decided to have a one-year Master in London since it's the most inclusive and dynamic city I've been to.
My one year and a half living in London really opened my eyes. Professionally, I explored into Finance and find that I'm more interested in financial markets than accounting. Personally, I made more friends during studying and traveling. The people I encountered changed my perspective of life and they make me even more curious about their cultures. My communication skills improved a lot, and I find myself becoming a more compassionate and open-minded person thanks to my friends.
At the end of my Master, I attended an event and met representatives of EDHEC. They described EDHEC FE track as a great learning experience. That was when I decided to take another year to further explore topics in Financial Markets
I think EDHEC's curriculum is solid. I think that their combination of finance and programming is nearly unique. Also, as I originally wanted to be a trader, I felt that EDHEC was really suited to this.
EDHEC is an engaged school. It's not just about acquiring knowledge, it is also about knowing how to use it. It's about practice and education.
 
How did you choose your SRT subject?
Well, as you know I was given a list and I chose my subject from it however liquidity risk is an interesting field and in my opinion, it is underrated. It is very relevant for businesses in the way companies invest and it used to be overlooked in risk management
 
What made you decide to apply to the Fellowship?
Before I started the application process, I was going through the EDHEC website and noticed that the EIFFEL scholarship is a very interesting opportunity for me to fund my life in France. Also, it provides a unique network for excellent alumni to connect. So I wrote the motivation letter and finally got the scholarship.
How did you find the selection process?
The selection process of EDHEC is very organised and people from the administration team are very supportive. I first connected with them during an open day event in London, and they gave me a lot of tips on how to prepare the documents. Later on, they also assisted me on the application of the scholarship and they informed me of the good news that I got the scholarship. It was very touching to feel supported and to see people are happy for your achievements.
How is this fellowship important and helpful to you? 
Firstly, it is an exclusive network with excellent professionals. It is definitely very helpful in terms of my professional growth. Secondly, during the semesters, Campus France organised some cultural events and field trips for scholarship recipients. They were great opportunities for me to know more about France and French culture. Lastly, as an alumnus now, I believe I can help new recipients to improve their studying experience in France, which is also a way to make a positive impact.
While you have been in EDHEC what are the main skills you have acquired?
The teachers are amazing and furthermore and FE Track has expertise in all areas of Finance and Economics - they have their finger on the pulse of the business world. They not only always aim for excellency in their professional life, but also take time and go out of their way to help aspiring young graduates like me. I'm honoured to have met them and call them my mentors. Teachers like Professor Riccardo Rebonato are inspiring. He is so amazing. Everything he explains just makes sense. For my thesis Kim Peijnenburg was really present and she advised me and helped me to develop and improve her analytical skills. I would say this year has trained my academic skills in many areas and improved my gathering of data.  However, I have a long way to go. The master really opened my eyes.
What are your job aspirations?
Having done my SRT, my passion for research has grown. I therefore intend to continue and do a PhD in the area of sustainable finance and liquidities. I really don't know if I want to go into business afterwards. Certainly, however, I want to stay in the area of sustainable finance, but I have not made up my mind yet. However, I am sure that after five years of study and a PhD that I will find my way.
 
A very important question as part of the learning experience is personal…  What are your best memories of this last year?
 
My experience in EDHEC was also very pleasant. I made friends with both French and international students thanks to the cultural events EDHEC organised. It was kind of difficult during lock-down but thankfully the team projects helped to bring us closer together.
How did you live lock-down as a student?
It was difficult… but it was a good opportunity to reflect.
 
If you wanted to give advice to future EDHEC FE Track students, what would it be?
It would definitely be:  don't hesitate to ask the teachers and form strong bonds with them.