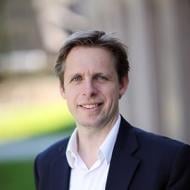 Björn Fasterling
Professor
EDHEC Augmented Law Institute Researcher
Main contributions
Research in Law and Economics (2022), Business and Human Rights Journal (2016), Revue Internationale de la Compliance et de l?Ethique des Affaires (2015), Management & Avenir (2014), International Labour Review (2013 ; 2014), Revue de l'Organisation Responsable (2013), Business Management Review (2012), Revue Française de Gestion (2009), Journal of Business Ethics (2009 ; 2012 ; 2013 ; 2016), Revue Internationale de Droit Economique (2009), Ethique et Economie (2008), Zeitschrift für Europäisches Privatrecht (2000), LSN Law Norms and Informal Order (2006), Revue Française de Gouvernance d'Entreprise (2007 ; 2013), Revue Ethique et Economie (2008), Revue Internationale de Droit Economique (2009)
Faculty:
Accounting, Control & Legal Affairs
Expertise:
International contract law, Corporate governance, European law, corporate social responsibility
Bio
Björn Fasterling, PhD, is Professor of Law and Business Ethics at EDHEC Business School, member of the EDHEC Augmented Law Institute. He has an LLM and a PhD in law and for several years worked as a lawyer in the Berlin offices of Wilmer, Cutler & Pickering. He subsequently came to EDHEC, where he has chaired the department. His specialties are international contract law, corporate governance, European law, and corporate social responsibility. His research is devoted largely to compliance and corporate governance. Björn Fasterling is fluent in English, German, French, and Swedish.
---
Publications of Björn Fasterling
---
Derniers articles EDHEC Vox