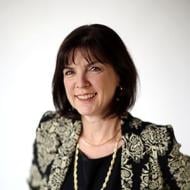 Sylvie Deffayet Davrout
Professor, Leadership Development Chair Director
Main contributions
Revue Internationale de Psychosociologie et de Gestion des Comportements Organisationnels (2013 ; 2014 ; 2015 ; 2018), Psychanalyse et Management (2016),  Journal of Management Education (2010 ; 2011), Revue Internationale de Psychosociologie (2009), Recherches Sociologiques (2002), Gestion 2000 (2002 ; 2005 ; 2010)
Faculty:
Management & Humanities
Expertise:
Leadership, Self-Leadership
Bio
Sylvie Deffayet Davrout, PhD, is Professor of Management and Head of Leadership Development Chair at EDHEC Business School. As a clinical psychologist, coach, and Doctor in management, she has developed the Learning Teams pedagogy that rehabilitates the leader in his power to act. She advocates for inductive and collaborative leadership pedagogies. She is the author of the book Les clés de l' autorité; renforcementz votre légitimité de manager (Eyrolles 2010). His work focuses on the foundations of contemporary managerial authority, in particular Self-Leadership (internal models of authority, followership, the art of questioning and the manufacture of reflective managers).
---
Publications of Sylvie Deffayet Davrout
---
Derniers articles EDHEC Vox