Our locations
EDHEC Entrepreneurs is located at the heart of French and international entrepreneurial ecosystems.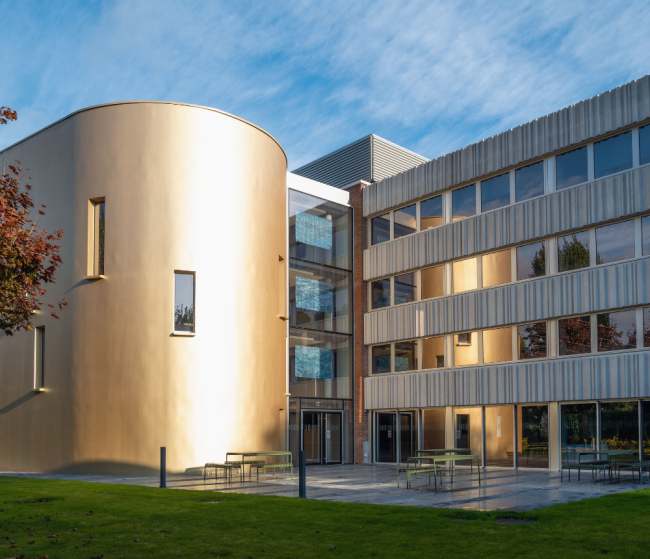 Lille
Jean Arnault Campus
The Jean Arnault Campus is located in a historic cradle of entrepreneurship, where the LVMH adventure began. Opened in July 2021 and created in partnership with LVMH and LIVE, this 2,300m² structure is an emblematic campus for EDHEC, focused on inspiring and training the next generation of entrepreneurs.
The campus serves as a hub that brings together the various academic programmes teaching entrepreneurship, EDHEC Entrepreneurs programmes and LIVE, a not-for-profit association that helps people into work and is chaired by Brigitte Macron.
EDHEC Entrepreneurs currently supports more than 300 student projects on our Sensibilisation and Pre-incubation tracks, as well as our Lille-based startups incubated on the EDHEC incubator.
Vibrant, inspiring and with an open-campus approach, the Jean Arnault Campus aims to be the new hub for entrepreneurialism in Roubaix.
Every day, Juliette and Robin from the EDHEC Entrepreneurs team are on hand to respond to the issues and needs of our entrepreneurs.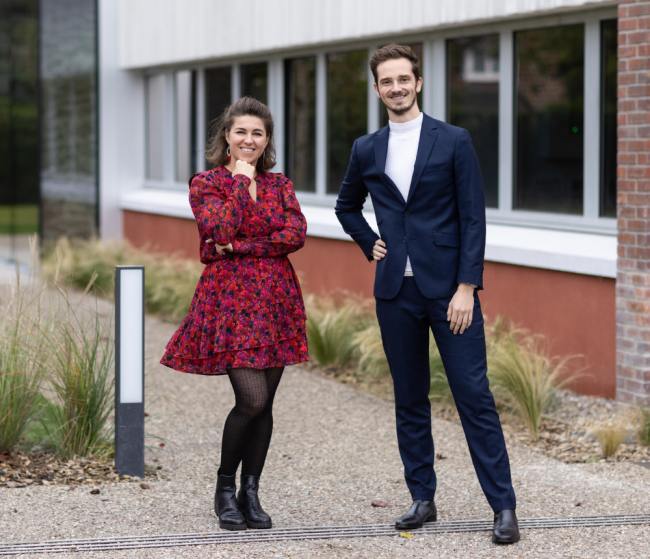 Paris
STATION F
The world's largest startup campus
Since its inauguration in 2017, EDHEC Entrepreneurs has been present at Station F, the world's largest startup campus, founded by Xaviel Niel.
This "EDHEC village" in the heart of Station F perfectly complements the Jean Arnault Campus in Lille and symbolises the dynamism of EDHEC Entrepreneurs. It now offers 110 places to our Paris-based entrepreneurs, at the heart of an ecosystem unique in Europe.
The entrepreneurs incubated in our space at Station F reap the benefit of the wealth of our support and the exclusive resources provided by Station F:
Offices in central Paris and nearly 3,000 entrepreneurs gathered on one site
Numerous key players present (French Tech, Bpifrance, Google for Startups, Qonto, etc.)
Multiple free events and highlights to learn or get inspired (entrepreneur talks, thematic workshops, networking events, etc.)
Startuppers joining EDHEC Entrepreneurs at Station F benefit from:
other startups to exchange and share experiences with
negotiated advantages on essential startup development tools
public and private services and their experts, to help startups grow
International
Berkeley, California
At the center of a cutting-edge entrepreneurial ecosystem
EDHEC Entrepreneurs strengthens its footprint in California to increase entrepreneurial opportunities
EDHEC Entrepreneurs is a strategic partner of Berkeley Skydeck, the University of California's accelerator. Our entrepreneurs benefit from privileged access to the Berkeley accelerator, through a special application process that allows them to go directly to the final selection stage. If successful, they are then incubated at Berkeley Skydeck, while benefiting from the resources of EDHEC Entrepreneurs.
The creation of EDHEC America in 2022 will increase our influence in California and strengthen our ties with Berkeley, by offering new services to our community.
Symbolising this collaboration between the two institutions, EDHEC America's offices are located in the Skydeck Tower.