The added value of the joint EDHEC - French Embassy Co-Financed Scholarship
What bachelor's degree did you pursue? In 2020, I graduated from the Higher School of Economics in St. Petersburg in the field of Management and International Business, I studied in English,…
Reading time :
3 Nov 2020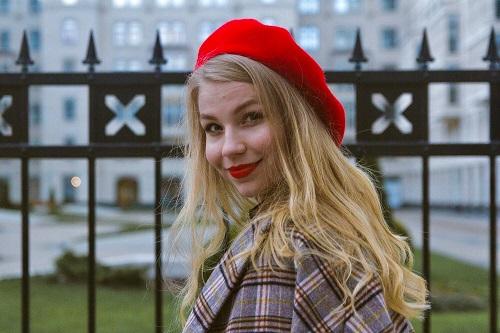 What bachelor's degree did you pursue?
In 2020, I graduated from the Higher School of Economics in St. Petersburg in the field of Management and International Business, I studied in English, graduated with a red diploma (with high honors, t/n). During my studies I took an active part in extracurricular activities - I was a member of the largest Digital Marketing event-organization, participated in volunteer activities, helped to organize various conferences, including scientific ones.
I took an active part in faculty-related activities, for example in the project to create a brand for the HSE career development center in St. Petersburg. I was also involved in the organization of career weeks and a round table on Digital Marketing with speakers from large companies and a famous blogger. I was very pleased with student life, this experience will help me in the future, since the university gave me not only knowledge but also connections, people with whom I hope to keep in touch.
Why did you decide that you needed a master's degree from a business school?
Right from the beginning, I realised that I want to get real experience in a company. Moreover, my recent experience of participating with the HSE team in the case-championship abroad contributed to this, when I saw the level of expertise of students from other countries. This pushed me to a foreign master's degree. Accordingly, business education is what is needed. Choosing a certain direction in the master's programme, I will be able to build my career. Moreover, studying abroad will shake me well, I will probably change my views, I will gain experience and confidence.
Which programme did you choose?
After analysing what I really like and what inspires me, I focused on the MSc Entrepreneurship and Innovation programme.
There are similar programmes in many schools, but the subjects are different. Working in student organizations, I gained experience in project management in the event field. I also did an internship in HR management. Now I want to create something of my own, but I need knowledge and a team with which I can implement my professional activities. I hope that I will find all this while studying at EDHEC Business School.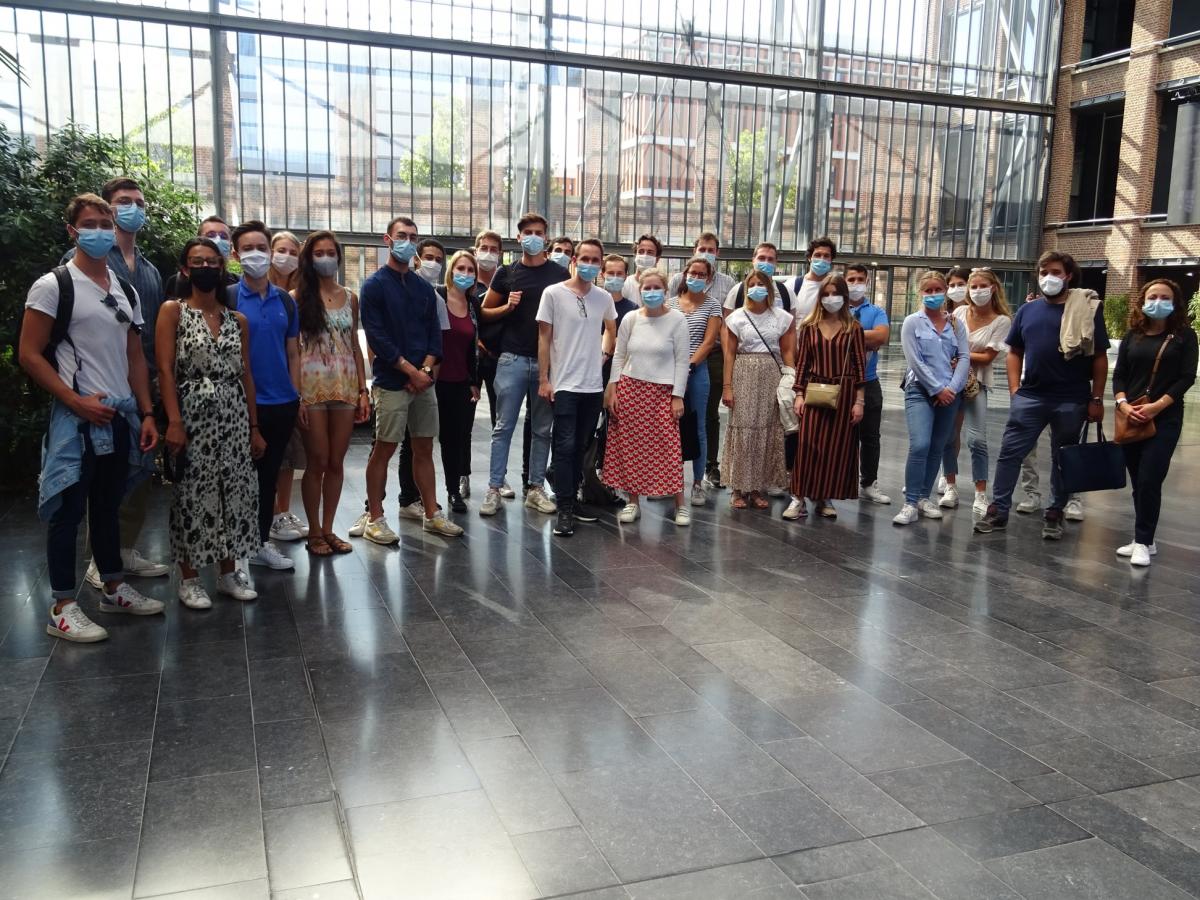 What criteria did you have in mind when choosing a business school? Why did you choose EDHEC Business School?
I looked at the ratings of the best schools. EDHEC was recommended to me with regards to the teaching staff, innovation, practical programmes. I spoke on the phone with an Admissions representative and after that, I considered the programmes in detail. It helped me make my choice.
How much time did you dedicate to your application file?
In fact, not long. The set of documents is fairly standard: diploma/transcripts, English proficiency test, resume, motivation letter, 2 letters of recommendation.
It is convenient and simple to fill out the form available online on the EDHEC website, where all documents are uploaded. I took IELTS and wrote the motivation letter for the longest time, trying to present myself in the best possible way before the Selection Committee. I secured the support of professors in advance regarding letters of recommendation from graduate school.
When did you apply and when did you receive an offer of admission?
I submitted documents on the day of the deadline for the Excellence Scholarship (March 30th). A week later, I received an answer about my  admission with a scholarship of 30%. Then, after confirming my seat, I became a candidate for the Co-Financed scholarship from EDHEC and the French Embassy. The final decision was received in June.
How did you end up winning the 100% scholarship? Tell us what happened next.
There were 3 interviews between April and May. The first was a Skype interview in Russian with the EDHEC representative in Russia, Julia Dubina, the second – also a Skype interview with the French office manager in English, Lilyana Stoilova, the third - a telephone interview in English with representatives of the French Embassy in Russia.
Why do you think EDHEC chose you?
I think my academic and professional experience helped me: everything, whatever I did, was related to projects and entrepreneurship. I managed to create some value in the process of my work, which later influenced the choice of the admissions committee, showing that I could study on this programme, become a valuable student.
The goal of the interview is to evaluate the candidate's personality, see how they portray themselves, himself, how they speak, and interact in interpersonal relationships. I was often an unofficial "ambassador" of my school and student organisations, I tried to attract people, it was important for me, I was really keen on it. I probably seemed ready for this mission, as I am very motivated.
Are you proud to receive such a prestigious scholarship?
This is one of the most important achievements of my life. The scholarship showed that all my efforts were not in vain. This is a great reward and pride for me and my parents. It is very valuable.
Did EDHEC help you with your admission?
Yes, of course, the team was in contact with me throughout the entire period - from the proposal of programmes with detailed information to assistance in submitting documents, and subsequently advice on housing, visa, French courses. It was very valuable and motivated me to apply.
What are the main takeaways so far?
I am very impressed with the level of teaching at EDHEC and all professors with not exceptions are high-qualified and really can explain the information and deliver knowledge very clearly. I can only imagine how efficient my education process would be if we have all classes face-to-face because even online all classes are well-organized and very interesting. What is more important is that all courses are really helping to develop our master project and I receive more and more knowledge to proceed with my startup. For example, in innovation management classes I've learnt how important it is to create an MVP before launching a real product, then in on-site classes I've learnt how to create this MVP. Hence, it is November now and my team already has an MVP which allowed us to understand that we need to pivot our idea. However, due to circumstances, I cannot enjoy all the advantages of EDHEC, such as infrastructure, face-to-face meetings with groupmates, our study trip to Station F was also postponed. But I very hope, that the situation will change in the 2d semester and I will be able to fully enjoy the whole education process in France. 
What are your plans after graduation?
I want to start my own business. It is still difficult to say where I want to open my own business, how partnership relations will develop, socio-economic circumstances.
What advice would you give to students applying for EDHEC programmes and applying for a joint scholarship?
I have two pieces of advice. First, be honest with yourself and the people who will accompany you on your way. Before choosing a programme, be sure to listen to yourself, and think if this is really what you would like to do because education is necessary for this to determine the path along which we will go all our lives. Secondly, do not be afraid to take risks and try yourself in different areas, this is the only way you can understand what you really like. After all, whatever you do, you do it yourself.