Back on campus: Let today be the start of something new
The International Students Office (ISO) organised a warm welcome for 602 students in Lille and Nice. Pradipti Rastogi joined EDHEC for her Master's in Management in August 2021. She shares insights…
Reading time :
28 Sep 2021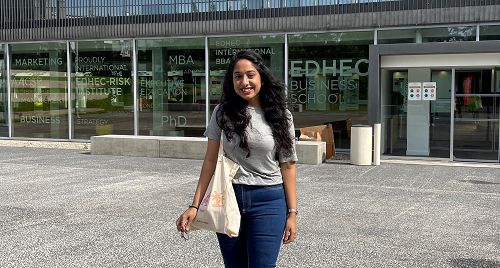 The International Students Office (ISO) organised a warm welcome for 602 students in Lille and Nice. Pradipti Rastogi joined EDHEC for her Master's in Management in August 2021. She shares insights on her first days at the French business school.
"There were a plethora of thoughts and emotions running through my mind entering EDHEC. A new school, a new city, a new country, a new place to call home. Starting with the integration day on 28th August 2021.
Clueless about what the day would look like ahead, I was extremely excited to witness it. It commenced with our feet tapping to some great music. I couldn't control my excitement and ran to join the crowd to follow the steps and to dance to the same tunes. What a fun time! Further ahead, we were handed over some colored caps which represented our teams. It was such a beautiful idea by ISO to integrate and to make students of different nationalities bond and talk to each other. A perfect ice-breaking session I would say. My team was the burgundy color cap. I got to meet such wonderful and cheerful people in my team. The ISO team had certain recreational activities and team building organised for the integration day. It all started at 2 pm with a welcome speech. Then, 2:15 was Gym Tonic. Further, 2:30 pm was fireball, 3:15 pm was Tchoukball, 4 pm was Ice-breaking session, 4:45 pm was Kimball, and 5:30 pm was Lego. It was such a great day to get involved and meet new people. There was food, dance, orchestra. Such a perfect amalgamation of everything! EDHEC committees have been extremely helpful all throughout this journey starting from entering EDHEC, helping engage students in the most fun manner possible, and providing support in cultural adjustment.
It was incredible to meet charming French students and international students from across the globe. Citing Ed Sheeran's song- We keep these memories in a photograph, we keep these memories for ourselves. The instant Photo Booth provided by EDHEC through Société Générale was a perfect example of this! The evening, or as the French call it 'soirée', ended with getting a box of amazing and delicious goodies from ISO.
Moving ahead, I would like to share some insights on the welcome session for MiM students which was conducted on 31st August 2021. Pr Guergana Guintcheva started the session with a warm welcome to all of us along with a sweet welcome message by our respected dean. We were introduced to the most important people in our EDHEC journey i.e., the professors. I was so thrilled to be partnering with such learned people as I commence an exciting educational journey of discovery with EDHEC. The program was followed by a few surreal performances by my very own talented batch mates and a delicious lunch session with our French and international friends. The welcome program along with the integration day completely covered the three major objectives: the academic objective, the integration objective, and the social and cultural objective. I can't be thankful enough to EDHEC for this grand welcome and overall orientation experience."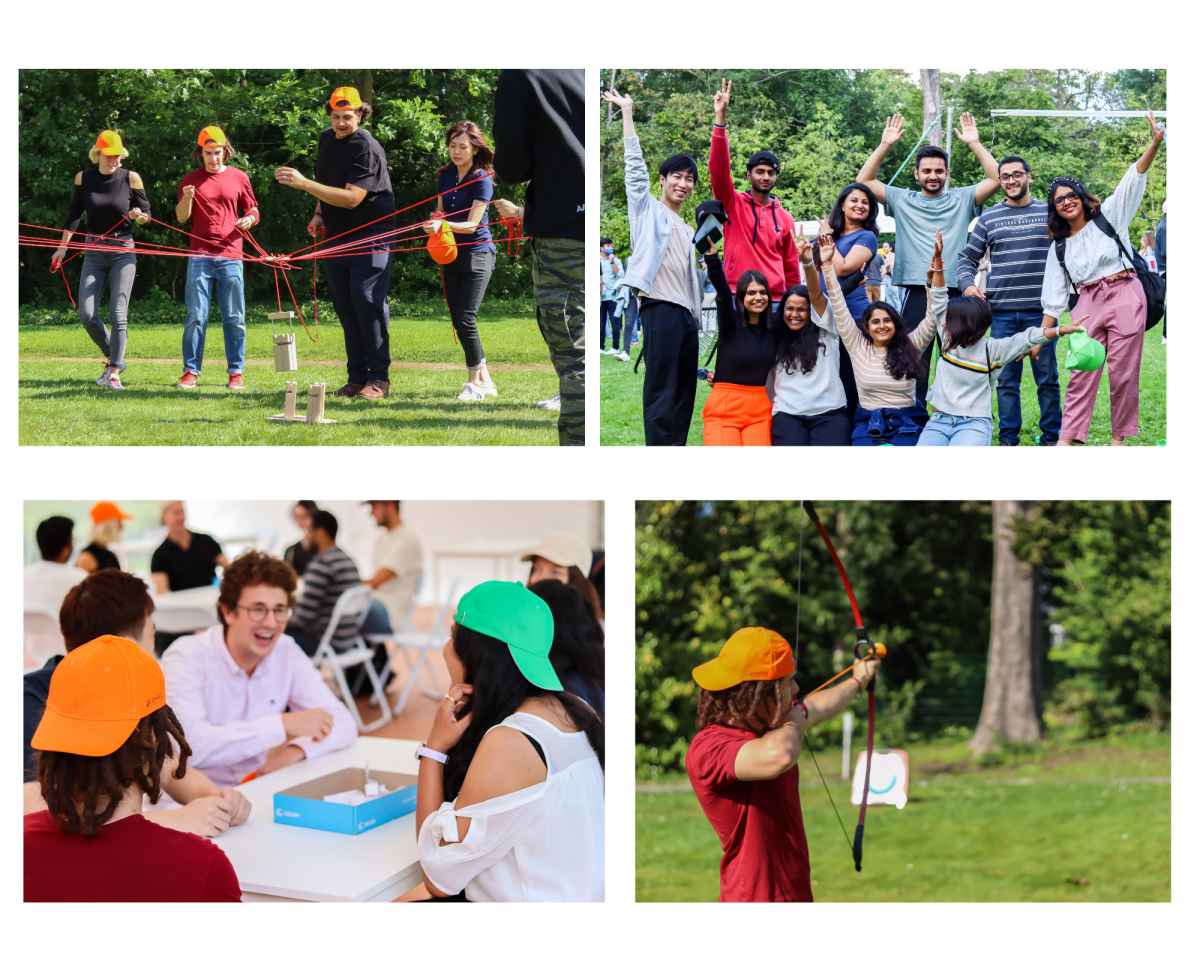 Photo credit: Shashank Verma