Campus Life: a travel agency simulation
In November 2021, EDHEC's Business Management students took part in a business simulation - Revas as part of their curriculum aiming to make them use life-like scenarios. It was the second edition of…
Reading time :
10 Mar 2022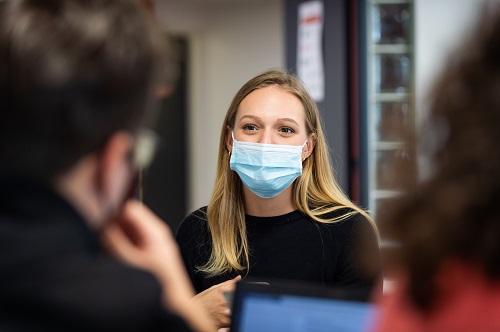 In November 2021, EDHEC's Business Management students took part in a business simulation - Revas as part of their curriculum aiming to make them use life-like scenarios. It was the second edition of Revas simulation course at EDHEC.
Founded in 1906, EDHEC is one of the top 10 European business schools specializing in business, entrepreneurship, management, and innovation. Applying its Make an impact motto, EDHEC promises to teach students using methods that are useful to the world of business as well as offer them unique personal and professional experiences. This promise can only be kept by offering courses where students learn by doing as it gives them real, tangible skills.
Why simulations?
EDHEC focuses on using pedagogies to foster an entrepreneurial spirit, risk-taking, and leadership. That is why prof. Guergana Guintcheva, Director of Business Management track actively explores the tools that can enrich her programs. After spotting Revas Business Simulation Games, she decided to implement them into the Business management track as the simulated business is the closest thing to running own company that you can offer to students.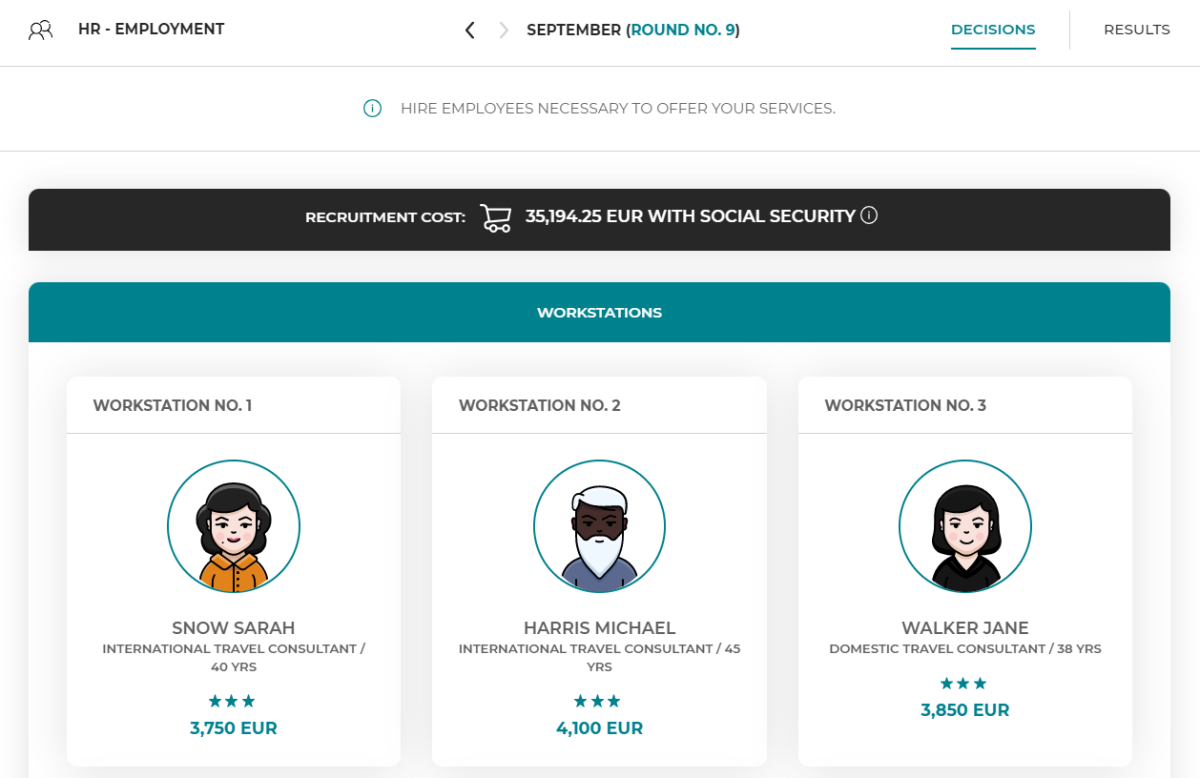 Designing the experience for 800 students
The course was conducted on a hybrid mode – the launch and final events were run onsite the EDHEC Lille campus and during the week between those 2 events students managed virtual Travel agencies online. The course was organised in such a way, that teams did not need to work at the same time, but there were free to organize their team schedule and the pace as in real professional life. "Students could go through the whole game in a day or stretch it over the whole week. Such flexibility allowed students to find times when they are most efficient and spend as much time on the analysis and decision-making as they wanted." Ela Szczepaniak, the event coordinator on Revas' side, explained.
The organisation of the simulation meant dividing the 800 students into teams of  4-5 participants. They had to manage their virtual businesses for 8 rounds (virtual months). In order to succeed, teams had to achieve break-even points in their virtual companies as well as prepare final reports covering their strategy and lessons learnt.
The students were overseen by a team of 13 instructors, led by Mohamed Benmerikhi, Professor of Strategy & Operations, who was the mastermind behind the simulation. All instructors were available on BlackBoard to consult students on their strategies, results, and business problems they faced.
Cross-functional knowledge and engagement
Successful managers combine their knowledge about marketing, sales, HR, and finance wisely. It is not enough to know the theory about each area but to be able to use it in practice to achieve synergy. 
"Students were thrilled to be in the driving seat making decisions to grow a business from scratch. Such a process required cross-functional knowledge that they acquired during this semester. So, the Business Game enabled them to use such knowledge pragmatically. It was a nice way to wrap up the semester." concluded prof. Mohamed Benmerikhi.
Students also appreciated the simulation course. "I was very thrilled to take part in the REVAS competition. With my team, we were really engaged in the game. We liked the structure of the game: the first stage was to discover it, then we had to establish a strategy and finally, perfect it to win. The game was intuitive to use. We loved the reactivity of the game: we could see quickly the consequences of our actions. I felt that there was a strong competition between teams, we all wanted to win!" said Cyrine Jdey Rejeb, part of team Limitless.
Immersion and the first million
Running a virtual company is a lifelike experience of the business that not only allows students to put their knowledge into practice but is also an opportunity to fully experience business.
This is how Raphael Bard, part of team Otra Agency commented on the course: "I really appreciated this experience which allowed me to act as if I was a company manager. To me, this experience is just like a "mini-internship" that allowed me to have a first glimpse of the business world".
What were the final scores of the teams? 99% of the teams managed to break even and gain positive scores on the scorecard. It meant they found proper strategies and successfully adjusted them to changing market conditions and competitors' actions. What is even more interesting is how they managed to multiply the starting capital. The average increase in the bank account balance was tenfold from €40 000 (starting capital) to €400 000. And the best team ended up with over €1M in their bank account! This million was virtual, but hopefully, the experience with business simulations will help students build successful businesses in the future earning real millions of euros.