Career change step by step with the EDHEC CareerSMART programme
Learn how Melanie made the most of EDHEC's CareerSMART programme to identify new career options.
Reading time :
23 Nov 2022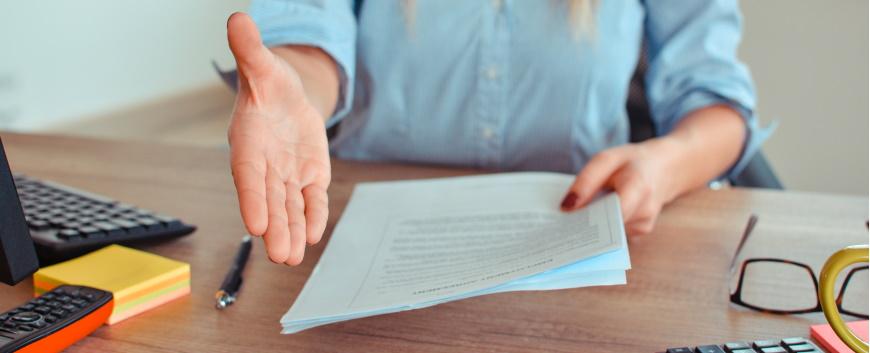 Candidates sign-up for an MBA programme for a variety of reasons; to change careers, learn new skills and to broaden their horizons. Melanie Jobin, an alumna from Quebec, was attracted to the EDHEC Global MBA by its comprehensive and personalised career development programme called CareerSMART. Learn how Melanie made the most of EHDEC's CareerSMART programme to identify new career options.
The CareerSMART programme helps candidates identify their key strengths and plan-out the steps to take towards a chosen career path.
"When they can identify what they're good at, what's special about them and which sector they can add value to, they can start making an impact."
Spencer Hamilton, Global MBA Head of Careers and Corporate Services.
A range of self-assessment tools, along with individual and group coaching help identify their unique selling points and finetune their pitch and tips on how to make the most of networking events can be put into practice immediately at the regular career days organised by EDHEC. 
Three steps to landing job interviews
1. Identifying options
Melanie was looking for career opportunities in the Consulting, Hospitality, and Sports Marketing industries. With the help of the personal coach provided as part of EDHEC's CareerSMART sessions, she was able to identify the top ten companies with whom she wanted to work.
2. Finetuning your presentation
When pressed for career advice, Melanie's suggestions were to really work on one's CV and LinkedIn profile before deciding to network. There is a temptation to apply to many different jobs at the beginning of the MBA before really understanding one's own value to a future employer. What people underestimate is that ideas and interests and might evolve during the MBA experience. The dedicated careers team makes sure that participants are supported through the entire length of the programme. Melanie found their input extremely helpful to construct and strengthen her personal profile prior to applying for jobs.
3. Networking and applying
Once the top ten target companies were identified and her CV and pitch had been fine-tuned, Melanie used the tools provided by the EDHEC careers team to develop a network within those particular industries. In particular, she leveraged her existing contacts for opportunities. She also used  online sources like LinkedIn and MBA-Exchange. In addition to these online tools, Melanie was well adept at creating informal exchanges with industry speakers who attended the EDHEC networking and career events. Regardless of contact type (either online or in-person), she then continued to hone her personal "pitch" to take that first connection to an engaging conversation. 
Career advice and video interview tips
As many MBA candidates aim for an international career on a different continent and apply to companies with offices and therefore interview partners in different locations, Melanie strongly advises to "Set alarms when you have phone or Skype interviews in a different time zone, as it can get confusing!". "Speaking of timing and timeliness in video interviews, it is also very important to familiarise yourself with and test the necessary equipment and software before your interview appointment" added Spencer Hamilton. "The way you speak online is very important. Make sure you don't speak too fast, allow little pauses to breathe. This will make you sound more convincing and might also help calm you down if you are nervous.  And just like you would for a face-to-face interview, you should come well prepared and dressed for the role."
Are you ready to transform your career?
Download the brochure to find out how the EDHEC Global MBA will give you the tools, knowledge and confidence you need to accelerate your international career