A career shift thanks to EDHEC
Xiangming Bei, from China enrolled at EDHEC after a 4-year Bachelor's degree in management at Guangzhou University (China). He has just joined Rochefort et Associés as an M&A analyst intern in…
Reading time :
15 Jul 2019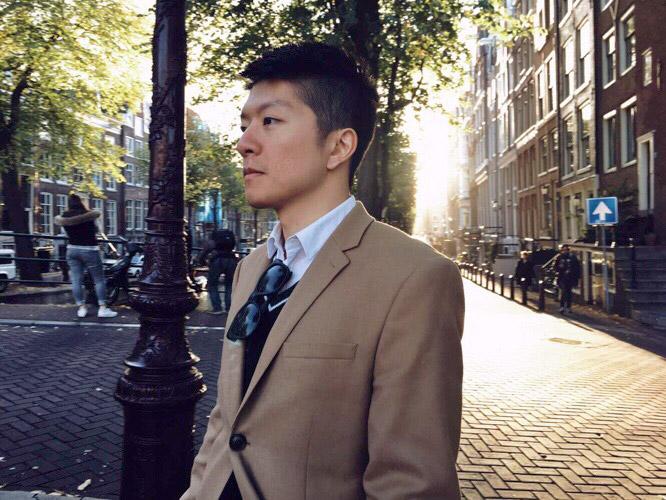 Xiangming Bei, from China enrolled at EDHEC after a 4-year Bachelor's degree in management at Guangzhou University (China). He has just joined Rochefort et Associés as an M&A analyst intern in Beijing city.
WHAT WAS YOUR EDUCATIONAL BACKGROUND PRIOR TO ATTENDING EDHEC?
Prior to attending EDHEC, I finished a 4-year Bachelor's degree in management in Guangzhou University (China). I majored in tourism and hotel management. I participated in many activities and associations at the university and developed strong interests in sport and e-gaming.
Careerwise, I have had several internships in luxurious hotels, but the working conditions made me realise I needed a career shift. I wanted to expand my business sense and path with a master's degree. I chose EDHEC's Master's degree in Business Management and the MSc in Strategy, Consulting & Digital Transformation (now MSc in Strategy, Organisation & Consulting).
WHY DID YOU CHOOSE EDHEC AND THE MSC IN STRATEGY, CONSULTING & DIGITAL TRANSFORMATION?
Thanks to the exchange programme of my university, I had the opportunity to learn French and began to know more about the French culture, its wines, its cuisine, and its history. I grew deeply interested in France, so I chose to study here.
HAS YOUR EDUCATION AT EDHEC MADE A TANGIBLE DIFFERENCE TO YOUR CAREER?
I work in a French boutique investment bank (Rochefort et Associés) as an M&A analyst intern, starting in July 2019. Our company provides corporate advisory services in the areas of strategic advisory, mergers and acquisitions, financial restructuring, and capital raising. My mission requires financial, consulting, and strategic skills.
EDHEC helped me change and expand my career path. In terms of financial skills, in this MSc, Advanced Corporate Finance, Merger, and Acquisition, Financial Accounting & Reporting... were presented to reinforce my hard skills and walked me through how an M&A deal is processed. In addition, I chose a minor in Transaction Service including courses of Asset management, Derivatives, Audit, Due Diligence & Compliance, Risk Management... This minor gave me additional strong insights in Financial Markets and fulfilled the blank of my understanding in a comprehensive financial perspective.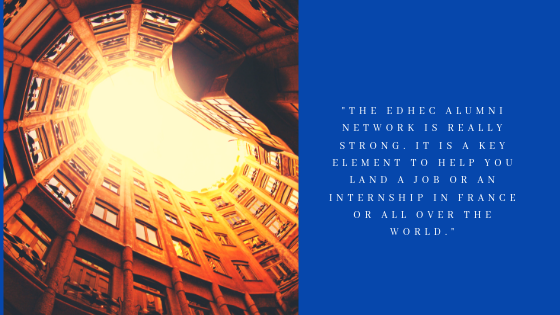 When it comes to strategic skills, many case studies were discussed in the classes. The numerous simulations of real business cases taught me how to think critically and think about what the clients want to see and know. EDHEC also organised interview simulations to train me so I could perform well in a group interview, giving me detailed feedback.
Last but not least, the EDHEC alumni network is really strong. It is a key element to help you get your job or your internship in France or all over the world. For instance, the network helped me get some interviews. Also, some of the alumni were very kind and helpful, giving me advice for jobs and interviews related questions.
WHAT WAS THE MOST IMPORTANT TAKEAWAY FROM THE PROGRAMME?
EDHEC gave me a comprehensive and complete training to become a competitive and professional consultant. Because this MSc not only offered me holistic business course modules but also, the most important thing – full-range career guidance. The Career center officers took good care of me in every possible way including revising my CV, organising lots of interview simulations, and providing me with available career opportunities.
Also, throughout the 3-year Master in Management programme in EDHEC (two years studying on the Lille campus and one year of professional immersion for internships), I got to know more about "La France" and started to adjust to the French living and working environment (culture, language, customs...).
Within the MSc, you will gain insights on a large scope of businesses and sectors and work with students from all over the world, learning to work in a multicultural environment. Studying at EDHEC is one of the best experiences in my life.
Not only did I acquire much specialised knowledge, but also the whole three years spent in a foreign country and in Europe broadened my international horizon and enriched my life experience.
Related resources:
Meet Michel Philippart, MSc in Strategy, Consulting & Digital Transformation Programme Director
Meet François-Nicolas Gombert, MSc in Strategy, Organisation & Consulting Alumnus
Blockchain: Tomorrow's world today?
Laura de Oliveira, MSC in Strategy, Organisation & Consulting Alumna
Aritra Roy,  MSc in Strategy, Organisation & Consulting Alumnus
Meet Xiangming Bei, MSc in Strategy, Organisation & Consulting Alumnus