"Building a Legacy for the Future : Towards Family Business Longevity" Conference
The EDHEC Family Business Centre and Tharawat Family Business Forum, with the support of the Louvre Endowment Fund will be holding a conference about " Building a Legacy for the Future : Towards…
Reading time :
11 Oct 2018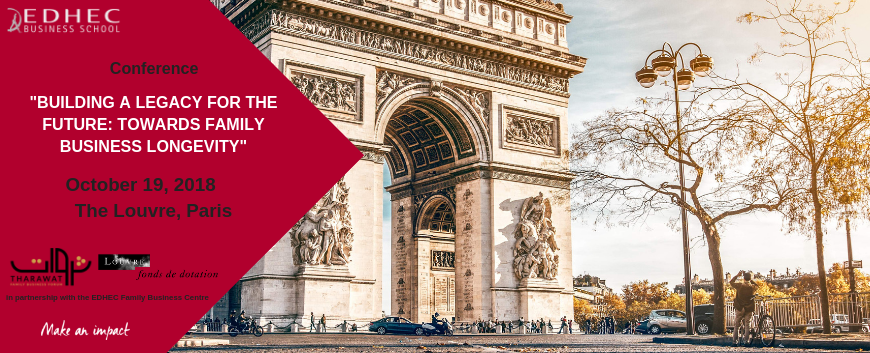 The EDHEC Family Business Centre and Tharawat Family Business Forum, with the support of the Louvre Endowment Fund will be holding a conference about " Building a Legacy for the Future : Towards Family Business Longevity" at the Louvre in Paris on the 19th of October.
The conference aims at inspiring family businesses in pursuing their objectives of financial, social and emotional value creation over generations. Family businesses will gain clarity on the path they need to follow to build legacy towards sustainable family harmony, business longevity and the well-being of the communities in times of change.
EVENT SCHEDULE
4.00 PM – 4.30 PM

---

 

Registration

---

 

4.30 PM – 4.40 PM

---

 

Welcome speech and introductory note

---

 

4.40 PM – 5.00 PM

 

---

 

"Philanthropy as a catalyzer of family legacy",

by Philippe Gaboriau, The Louvre Edowment Fund

---

 

5.00 PM –  6 PM

 

---

 

Museum Visit

"The French Royal Family collection of art objects from Louis XIV  to Marie-Antoinette".

---

 

6 PM –  7.15 PM

 

 

---

 

"Cross-cultural perspectives on governance in family businesses",

Testimonials of Vincent Barbier, Frojal (Family owning Editions Lefebvre Sarrut), France, and

Anees Sultan, W. J. Towell, Oman, 5th generation family business members

---

 

7.15 PM – 7.30 PM

 

---

 

Closing note and key learnings

by Farida El Agamy, Tharawat and Rania Labaki, EDHEC Family Business Centre

---

 

7:30 PM- 8.30 PM

 Networking Cocktail
---
FIND ANSWERS TO FAMILY BUSINESS CHALLENGES
Numerous are the challenges that multigenerational business families face today :
Balancing globalization and localization in the era of digitalization and increasing competition;
Keeping the family members in alignment with the family business vision despite the mutations in family structures around the world;
Sustaining the long-term orientation to create value for all stakeholders including the communities around
How to deal with these challenges at the intersection of the family, the business and the communities systems? Building a strong family legacy is one of the keys.
The conference "Building a Legacy for the Future : Towards Family Business Longevity" takes up the challenge to tackle this question from the angle of the family legacy, in the eyes of multigenerational family business members from different parts of the world and experts in family philanthropy as a core component of legacy.
---
A CONFERENCE TO SHARE, LEARN AND EXCHANGE ABOUT LEGACY IN FAMILY BUSINESS.
The Conference starts with an introductory note by Farida El Agamy, Managing Director at Tharawat Family Business Forum, and Rania Labaki, Associate Professor and Director at the EDHEC Family Business Centre.
Philippe Gaboriau, CEO of the Louvre Endowment Fund, will give an inspiring speech on philanthropy as a catalyzer of legacy, building on his experience with business families, and its impact on the family cohesion and business continuity.
In line with the theme, an exclusive visit will follow to the Louvre Museum to learn about the French Royal Family collection of art objects and furniture from Louis XIV to Marie-Antoinette.
Then, we will engage in a plenary session with the testimonials of two family business members of the 5th generation. Vincent Barbier, Chairman of the Board of FROJAL (family owning Les EDITIONS LEFEBVRE SARRUT) from France, and Anees R. Sultan, Managing Director of W. J. TOWELL, from Oman, will share with us their cross-cultural perspectives on building legacy in the family business towards achieving longevity.
We will close the conference with a dining cocktail to continue the conversations and favour cross-cultural networking.
---
SPEAKERS

Rania Labaki is Director of the EDHEC Family Business Centre and Associate Professor of Management at EDHEC Business School, where she teaches and conducts research at the intersection of the fields of finance, entrepreneurship and family business. Rania serves as Board member of IFERA, Scientific Council member of FBN France, Advisory Committee member of WIFB and New York City Family Enterprise Centre (NYCFEC). She is Editor of Entrepreneurship Research Journal and Editorial Review Member of academic journals on family business. Rania holds a Ph.D. in Management Sciences from the University of Bordeaux and is recipient of several international awards recognizing her contributions to the family business field.
Vincent Barbier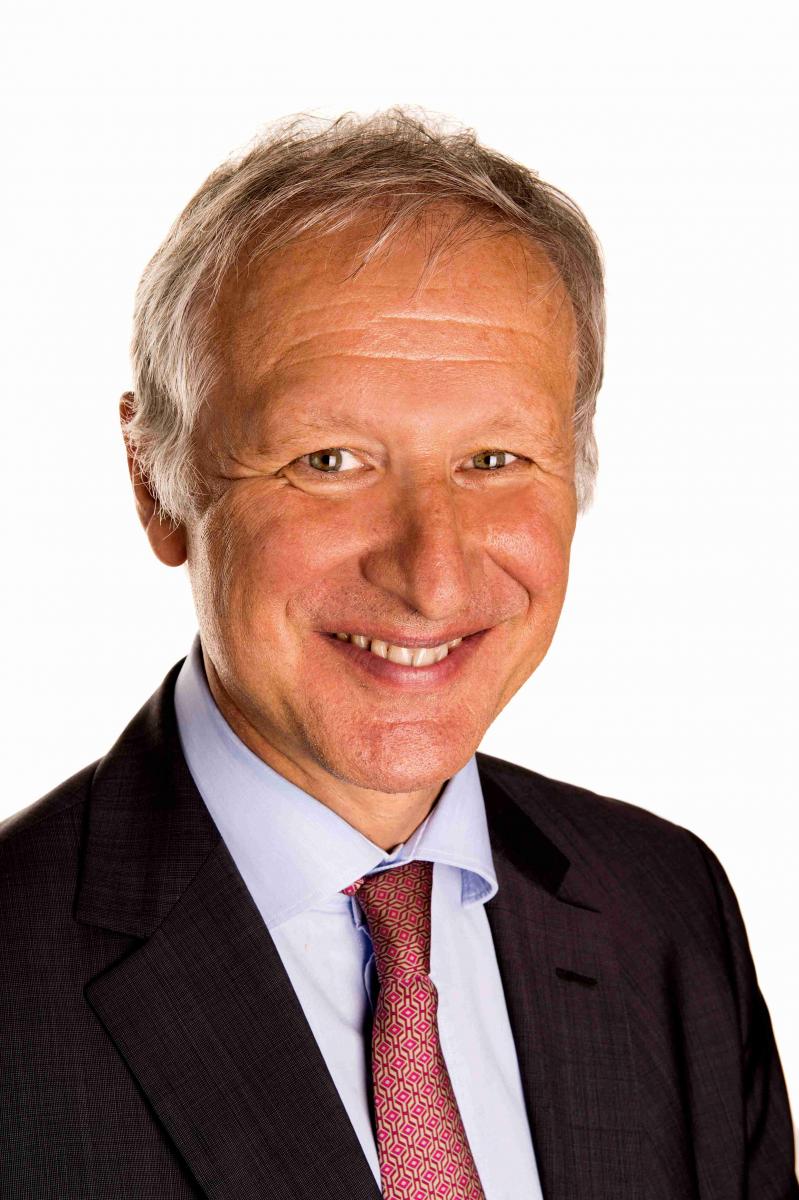 A member of the fourth generation, Vincent Barbier holds the positions of Chairman of the Supervisory Board of Editions Lefebvre Sarrut and Chairman of the Management Board of the family holding company FROJAL. Editions Lefebvre Sarrut (ELS) is number 1 in France and number 2 in Europe, specializing in publishing and training in law, tax and regulatory professions (brands: Dalloz, Francis Lefebvre, Editions Legislatives ...). Prior to his positions at the family business, Vincent has spent most of his professional career in value-added service companies with strong brands. After a first experience in the United States, he joined Air France, first at Jet Tours, then as a Regional Director in Germany, in Frankfurt and Berlin, at the time of German reunification. Back in Paris in 1993, he became Head of Sales in Paris then Director of the Tourism and Groups market. In 1998, he moved to Club Med first as the Head of Sales Manager in France then as the Head of Commerce, Marketing and Transport in Europe and as Executive Committee member. He actively participated to the upscaling of Club Med. In 2004, Vincent joined the Pierre & Vacances Group as Chief Commercial Officer. Then he became General Manager of the Travel Division of Mondial Assistance (Allianz France) and a member of the Management Board. He animated among others the Plateau of medical assistance.
Vincent is also a company coach and particularly accompanies the 50/58 year old in their last part of their career. Vincent graduated from ESCP-Europe (1982) and is certified by HEC Coaching Executive Education (2016).
Anees R. Sultan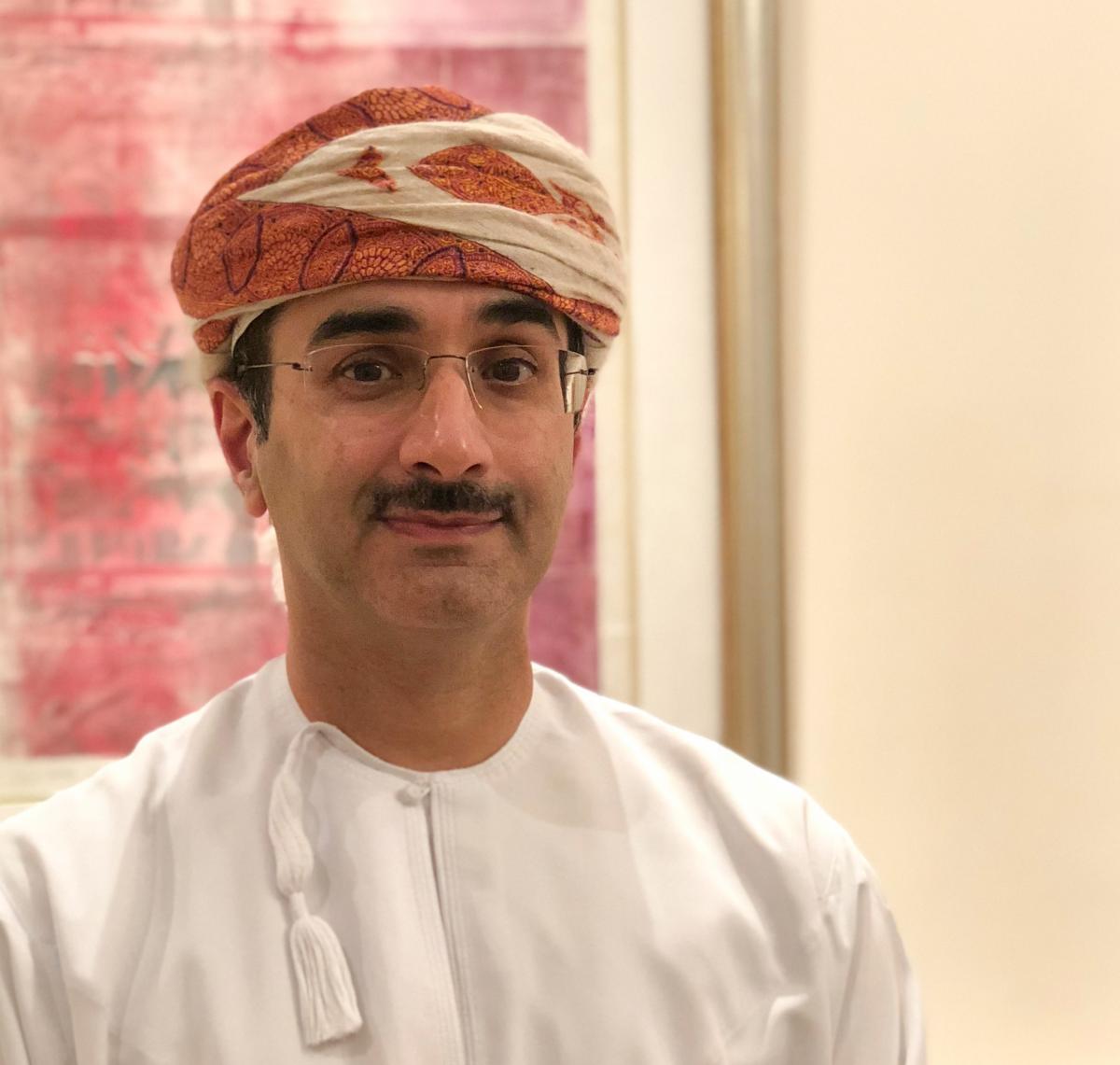 A member of the fifth generation, Anees joined W. J. Towell & Co in 2009 where he holds the position of managing director with institutional sales and management support roles. W.J. Towell is a diversified conglomerate, headquartered in Muscat, Oman with a presence in the UAE, Kuwait and India. Employing over 10,000 employees, the company operates in various businesses ranging from Fast Moving Consumer Goods, to joint ventures with Unilever and Nestlé in Oman, dealerships of Mazda, Geely and Bridgestone, and property development, construction, engineering to agencies of several international and regional brands. Prior to joining the family business, Anees has held a number of positions in various fields and countries in the GCC during 25 years. He headed an investment bank, stock market depository, and a brokerage firm. His earlier work included marketing and sales in Unilever Arabia and a number of start-ups. He writes on socio-economic issues for
The National
, a regional paper in Abu Dhabi, UAE, and in local Omani papers, and has written two children books. He is a board member for the Association of Early Intervention for Children with Special Needs since 2009. Anees holds a degree in finance from the University of Wisconsin – Madison, USA, and has completed an MBA degree at Georgetown University, USA.
---
INFORMATION AND REGISTRATION