EDHEC Dissemin'Actions from January to July 2019
Did you know that EDHEC Professors and Researchers produce and disseminate knowledge to make it useful to a broader, academic, professional or institutional audience in France and all over the world?…
Reading time :
18 Feb 2019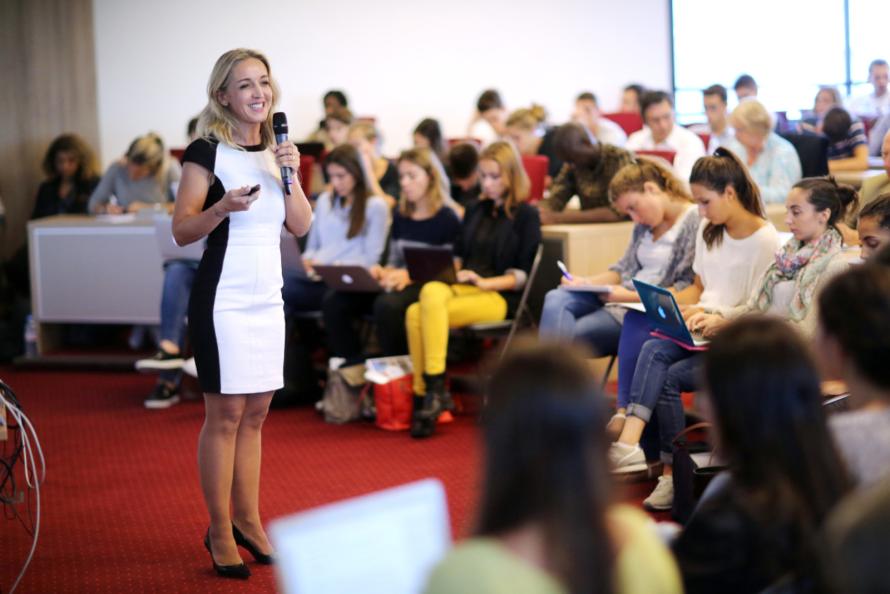 Did you know that EDHEC Professors and Researchers produce and disseminate knowledge to make it useful to a broader, academic, professional or institutional audience in France and all over the world? Here are the EDHEC Dissemin'actions from January to July 2019.
2nd February, 2019
"The Rise of The Machine: a critical perspective on life and work in the robot age" by Arne de Keyser, Tallahassee ( USA)  
28th February - 5th March, 2019
"Household portfolio underdiversification and probability weighting: evidence from the field" by Kim Peijnenburg, at the UBC Winter Finance Conference 2019 - UBC Sauder School of Business (Canada)
12th March, 2019
"Thoughts on the Future of Investment Management" by Lionel MARTELLINI, Director of EDHEC-Risk Institute and Professor of Finance, at the EDHEC London Campus ( UK)
2nd April, 2019
"Four-University rotating fintech Conference" by EDHEC-Risk Institute in partnership with KAIST, Princeton and Tsinghua Universities at Palais Brongniart, Paris . Read More
24th May - 1st June, 2019
"Does brand origin really matter in the luxury sector ? the impact of consumer origin and ethnocentrism responses 'reponses"  by Marie-Cécile Cervellon, at the Academy of Marketing science annual conference, Vancouver (Canada). 
2nd - 9th July, 2019
"Balancing paradoxical dynamics" by Camille Pradies, at EGOS in Edinburgh ( UK) 
7th – 14th August, 2019
"Paradoxes and Supporting Actors" by Camille Pradies, at Academy of Management 2019 in Boston ( USA)