EDHEC Dissemin'Actions - Janvier à Juillet 2019
Le saviez-vous ? Les professeurs et chercheurs de l'EDHEC produisent et diffusent leurs recherches et leurs savoirs à leurs pairs académiques, aux professionnels et publics institutionnels en France…
Reading time :
18 Feb 2019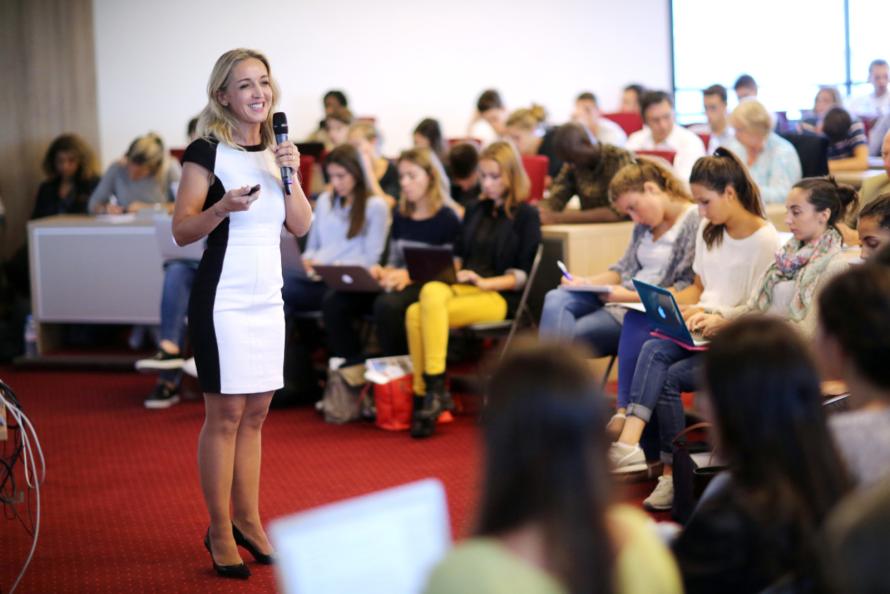 Le saviez-vous ? Les professeurs et chercheurs de l'EDHEC produisent et diffusent leurs recherches et leurs savoirs à leurs pairs académiques, aux professionnels et publics institutionnels en France et dans le monde. Voici les Dissemin'actions des professeurs de l'EDHEC entre janvier à juillet 2019.
28 Février - 5 Mars, 2019
► "Household Portfolio Underdiversification and Probability Weighting: Evidence from the Field" par Kim Peijnenburg à l'UBC Winter Finance Conference 2019 - UBC Sauder School of Business (Canada)
12 Mars 2019
► "Thoughts on the Future of Investment Management " par Lionel MARTELLINI,  Directeur d'EDHEC-Risk Institute and Professeur de Finance,  EDHEC London Campus ( UK)
29 Mars, 2019
► Lancement de l'Observatoire de la recherche et développement en entreprises suivi d'une table-ronde "Crédit Impôt recherche : une vraie fausse idée", par l'EDHEC Economics Research Centre, EDHEC Business School, Paris
2 Avril, 2019
► "Four-University rotating fintech Conference" par EDHEC-Risk Institute en partenariat avec les Universités de KAIST, Princeton and Tsinghua au Palais Brongniart, Paris. En savoir plus
24 Mai - 1 Juin, 2019
► "Does brand origin really matter in the luxury sector ? the impact of consumer origin and ethnocentrism responses 'reponses" par Marie-Cécile Cervellon, à l'Academy of Marketing science annual conference, Vancouver (Canada). 
2 - 9 Juillet, 2019
► "Balancing paradoxical dynamics" par Camille Pradies, à EGOS Conference, Edinburgh ( UK) 
7 – 14 Aout, 2019
► "Paradoxes and Supporting Actors" par Camille Pradies, à l'Academy of Management 2019, Boston ( USA)