EDHEC Global MBA again #3 worldwide for ESG – and for a reason
The EDHEC Global MBA is ranked #3 worldwide for ESG (environmental, social and governance) education for the third consecutive year by the Financial Times. 
Reading time :
2 May 2023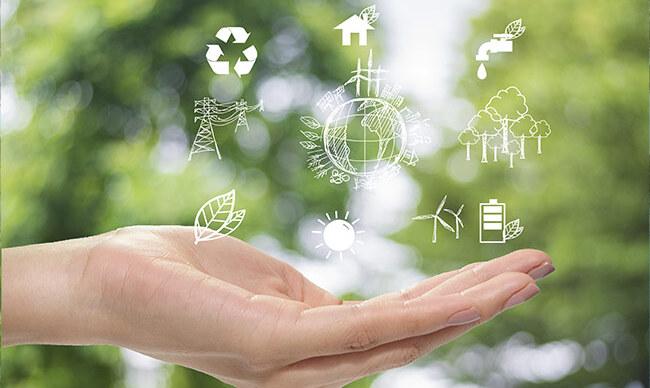 ESG Education – at the heart of the EDHEC Global MBA 
Students and young professionals are more than ever aware of and passionate about the subjects, diversity & inclusion, sustainability and ESG education. 
"In line with EDHEC's goal to 'make an impact' on and for future generations, we want to bring out well-rounded, future leaders, that can tackle the challenges and crises ahead. Therefore, sustainability and ESG are very much at the heart of the EDHEC Global MBA " explains programme director Sandra Richez.  "Sustainability is woven in one way or the other into most core modules of the Global MBA " confirms Tom Mullee, part of the 2023 MBA cohort and himself member of the "MBA Social Impact Club ".  
   "We are the #3 school in the world for Sustainability, which is one of the reasons why I chose to study here. 
  We gain a really macroeconomic view of ESG and can really impact change." 
  Justin Gross
  EDHEC Global MBA 2023
Sustainability in action – make an impact 
Throughout their year at EDHEC, MBAs learn about true sustainability challenges in a lot of different fields.  
The Global MBA programme includes a week-long sustainability expedition to learn first-hand about how individuals, businesses, cities, regions and governments can incorporate ESG and sustainability into their policies and make a lasting, positive impact. During this business trip, MBAs visit companies, consultants environmental and social organisations.
Another highlight of the Global MBA programme is the Sustainable Impact Challenge, running alongside the regular curriculum for 5 months. Each year, EDHEC partners with different companies that present a scope of deliverables that present real-life challenges for MBAs to solve. On the final day of the challenge, MBAs present their projects to an audience of their peers, company representatives and a jury panel.   
But for the students, sustainability and ESG education are not "just a label to stick on" said alumni Plinio Herrera. A Business School that actually walks the talk is all the more appreciated. Thus, EDHEC Executive Education aims to become carbon neutral by 2030.   
Diversity & Inclusion 
EDHEC has diligently embraced and incorporated the results of diversity studies both within its own business structure and in the way its Global MBA cohorts are created. To ensure that gender equality, cultural diversity, and fairness are reflected at the heart of the Global MBA cohort, EDHEC provides several scholarships as well as advice on other financing solutions that best suit the circumstances of each applicant.  
Equal opportunities not only benefit recipients of scholarships.  Learning about diversity and inclusion through an incredibly diverse cohort was invaluable for Global MBA Alumnus Scott Perry:
"While economics, finance and marketing subjects complemented my previous business experience perfectly, intercultural exposure and diversity was what I benefitted most from. Today I lead a global team and thanks to my MBA experience that incorporated not only leadership and personal development, but most importantly intensive cooperation with a truly diverse cohort, I lead and coach with ease today and enjoy learning with and from international colleagues."   
In addition to studies, statistics and academic learning about the subject, the EDHEC Global MBA organizes conferences and other events on Diversity & Inclusion.  
ESG education: lasting impact beyond the classroom 
Not only are ESG subjects at the heart of the EDHEC Global MBA. They are also close to the hearts of our MBA students.  
Despite a busy schedule, the current cohort has formed a very active Social Impact and Diversity club. Others, like Karla, have participated in the Monaco Ocean Protection Challenge or the Renewable Energy Case Competition.  
Many of past and current participants intended to leverage their new knowledge and skills to seek employment in sectors like green finance, sustainable fishing or agriculture, circular economy and others. Alumni Plinio for example has put everything he learned about leadership, entrepreneurship and sustainability at EDHEC into practice to launch his own sustainability startup.  
Get inspired and make an impact 
Will you be part of our next, impactful Global MBA cohort? Evaluate your profile now to chat with one of our admissions advisors and see how you'd fit in with our next group of talented MBAs.