EDHEC Master of Science will enhance my career prospects
What is your background prior to EDHEC? I hold a Bachelor in Business Administration from the Catholic University of Louvain in Belgium. I went on to study for a MSc in Business Information…
Reading time :
15 Dec 2020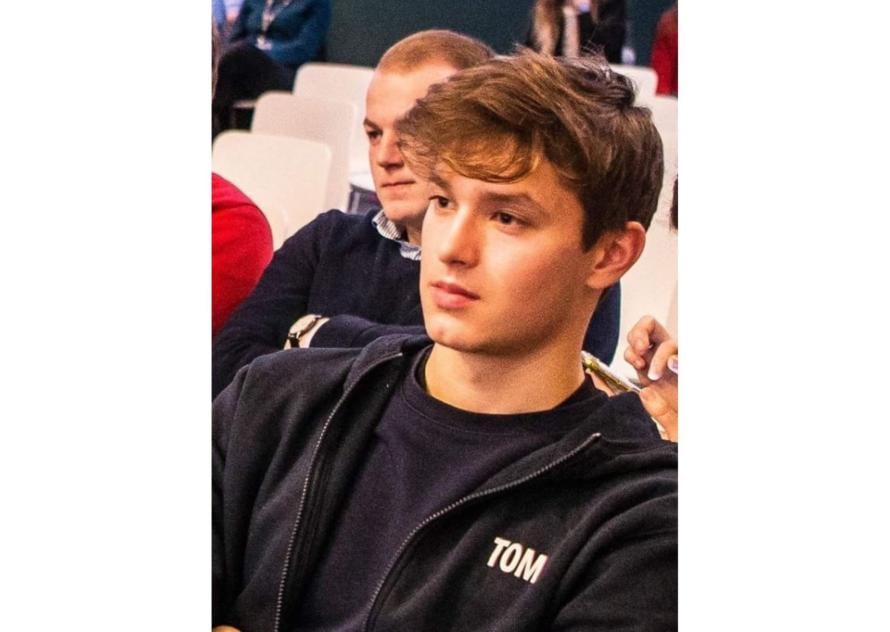 What is your background prior to EDHEC?
I hold a Bachelor in Business Administration from the Catholic University of Louvain in Belgium. I went on to study for a MSc in Business Information Management on their campus in Brussels. I had a very pleasant learning experience and I also participated in quite a few extracurricular activities. Yet, after obtaining my degree, I realised I did not aspire to a career in the field related to this diploma. I wanted to experience the French Business School culture.
Once I decided to study in a French Business School, a friend of mine who had spent six months at EDHEC for an exchange told me about the teaching approach, the Career Centre services, the campus, and its facilities… He now holds a very challenging and interesting job in M&A strategy. I was convinced I was making the right choice.
During my BBA, digital transformation was one of my favourite subject. So I chose the MSc in Strategy, Organisation & Consulting, I wanted to further develop my knowledge and enhance my skills.
What are the main highlights of the programme so far? Its most valuable takeaway of the programme for you?
I've only been there for six months so I probably won't be able to paint a picture that encompasses everything but firstly, I was happily surprised with the amount of highly motivated fellow students in my cohort! I value this very highly.  I would say that 50% of what I've learned comes from brainstorming and doing group work with fellow students. I find it truly extraordinary! I was also impressed with the quality of teaching and of course the support from the Career Center. Their services are very valuable, especially for final year students. I feel a lot more confident and prepared to enter the job market thanks to their extensive Talent Identification and Career Development programme. EDHEC Career Centre services is a huge plus. Finally, I like to practice sports on the daily basis and I was looking forward to use EDHEC's impressive sport facilities. Unfortunately, the Covid situation makes it impossible at the moment. So maybe, another time. The campus is truly a plus!
How is your distance learning experience?
I had two or three months of online learning during the last year already with the Catholic University of Louvain. EDHEC uses Blackboard, a great platform that offers many possibilities. Of course, sometimes technical issues with guest lecturers or new professors who don't master it well. But I can see that they definitely made investments in this and they were proactive in tackling possible issues related to distance learning. Of course, I followed face-to-face classes at EDHEC and if you compare it to an online experience, it's nicer to be close with your fellow students because you can engage more in discussions. But I think teachers overall do a very great job of making the sessions interactive which is something that's really important especially because otherwise, it tends to alienate students that maybe are not fully engaged. I think they're doing a great job.
For international students, this experience can be difficult if they are far from their family and could not travel back, and are most likely on their own. The International Students Office team call them to check how they are doing. I got a call. It's something that a lot of people appreciate. And there were also Teams' meeting with the Dean and other people from EDHEC. I feel as if they that really want to make it as pleasant as possible for us in these challenging times. I think EDHEC is doing a great job.
How does EDHEC's teaching differ from the education you received in Belgium?
In Belgium, universities are funded by the government so they are not expensive and you get a good education. There is no selection. But education is mainly focused on theoretical frameworks. So I must say that I am a huge fan of EDHEC's hands-on approach. I wanted to experience the French Business School culture. At EDHEC, we have guest lectures, professionals with experience in their respective fields, we work on consulting tasks with highly motivated students, have case studies presentations, interactive brainstorming sessions and the Career Centre prepares us for what's coming next: your professional life.
I really feel that now I will have significantly more value to an employer, compared to a year ago. This whole experience is enhancing my skills but also, allows me to gain a better insight on how I can be of value, how to optimally prepare for the future.  I also have a significantly better idea of what I want to do in the future and what I want to achieve.
What are your job aspirations?
I aspire to start my career in strategy consultancy. And I believe the MSc is preparing well for that career.
Do you have any advice for future international students?
I would definitely say, visit the campus –even virtually- and talk to current students because you will be better prepared both for your application and later on, your MSc at EDHEC.
Plan your application in detail and make sure you can complete and submit your application on time. Think early about what you want to achieve, learn, or experience while you're EDHEC so that you can comfortably enjoy your experience and avoid having regrets because the one-and-a-half-year MSc experience goes by fast!