The EDHEC professor Gianpaolo Parise invited to join the CEPR
Gianpaolo Parise, Associate Professor in Finance at EDHEC Business School have been invited to become a member of the Centre for Economic Policy Research network (CEPR). The CEPR is composed of the…
Reading time :
7 Jan 2020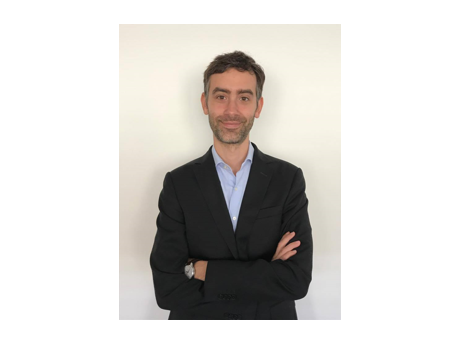 Gianpaolo Parise, Associate Professor in Finance at EDHEC Business School have been invited to become a member of the Centre for Economic Policy Research network (CEPR). The CEPR is composed of the top economists in the world conducting research on issues affecting the European economy. The CEPR, located in London, includes among the senior members the recent Nobel prize recipients Abhijit Banerjee, Esther Duflo and Michael Kremer, for their experimental approach to alleviating global poverty.
This affiliation is particularly prestigious as only around 50 junior financial economists have been awarded the status of research affiliates so far.
Gianpaolo Parise is an Associate Professor at EDHEC Business School. Before joining EDHEC, Gianpaolo was an economist at the Bank for International Settlements (BIS) in Basel, Switzerland. He received a PhD in Finance from the Swiss Finance Institute at the University of Lugano. He was a research scholar at Harvard University. His main research interests are in the areas of Empirical Corporate Finance, Institutional Investors, and Household Finance. His research has been published in the Journal of Financial Economics and has been widely covered by news outlets such as Bloomberg, Reuters, and the Times.
Gianpaolo Parise said:
"I am greatly honored by this appointment. The CEPR is the most important research network for economists in Europe and I am confident that in my role of research affiliate I will contribute to advance the reputation of EDHEC as a center of excellence for research."
The CEPR also includes, as its research affiliates, Kim Peijnenburg, Laurent Calvet, Enrique Schroth and Raman Uppal, all members of the Finance faculty at EDHEC Business School as well. Only a few french academic institutions are represented.
The past years, EDHEC Business School and CEPR (Center for Economic Policy Research) have teamed up with the Swedish House of Finance, for various events including the European Workshop on Household Finance. This workshop includes state-of-the-art research on household financial behaviour and on how this is influenced by other choices, government policies, and the overall economic environment.