Financing your MBA: new Scholarships available for EDHEC Global MBA
European Excellence and Make an Impact Scholarships to encourage Diversity and Sustainability
Reading time :
13 Jul 2019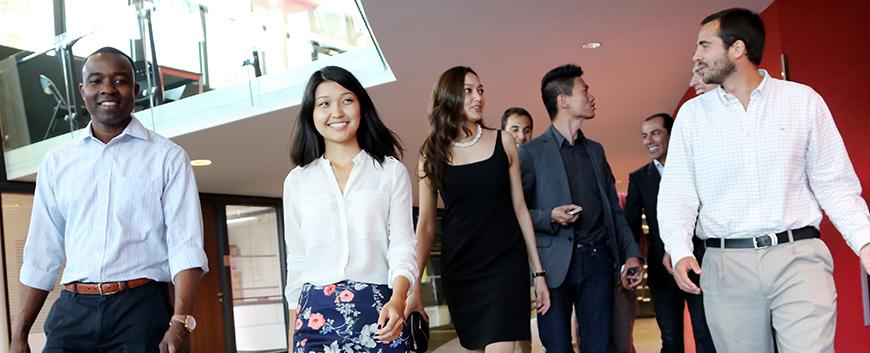 Two New Scholarship Programmes for the September 2019 intake
EDHEC Business School has added two new Global MBA scholarship initiatives to support sustainable business entrepreneurs and encourage European diversity. Applications are open for the September and January intakes and the new guaranteed scholarships.
The European Excellence Scholarship as a way of financing your MBA
The European Excellence scholarship is open to EU and EEA nationals and offers up to 30% reduction off the full tuition fees. In addition, you can benefit from an early bird reduction. Candidates applying for the European Excellence scholarship before the 25th March will benefit from an automatic waiver of the application fee. Ensuring cultural, geographic and professional diversity is a key principle and strength of the EDHEC Global MBA programme.  The international MBA programme is ranked in the top 5 worldwide for diversity and the new scholarship reflects EDHEC's commitment to creating a balanced and diverse class.
Encouraging sustainable innovation: The Make an Impact Scholarship
The Make an Impact - Sustainability scholarship offers the successful candidate a 20% reduction off of the full tuition fee for candidates who can demonstrate their potential to drive sustainability and ethics in business. Sustainability and ethics are a key part of the EDHEC Global MBA 10-month programme as the school recognises the important role that leaders and entrepreneurs must play in developing business ventures and organisations which consider the environmental, social and economic impact to be able to thrive in the future. The scholarship has been created to help encourage and develop more sustainable business entrepreneurs and innovators.
The EDHEC Global MBA's transparent and guaranteed scholarship policy aims at ensuring diversity and gender equality for a truly balanced MBA experience and multicultural learning adventure.
Could this be you ?
Evaluate your profile to speak to one of our career advisors and see how you would fit in with our next cohort.