Facing The Business of Climate Change A deeper look into EDHEC's MBA Refresher Event
EDHEC Business School has always priotirised the success of its sutdents and today, it was recognised for its efforts. THe Edocnomiszt ranked EDHEC's Global MBA #7 in the world, #2 in Europe and #1 in France for opening new career opportunities.
By Philippe FI
Reading time :
26 Jan 2021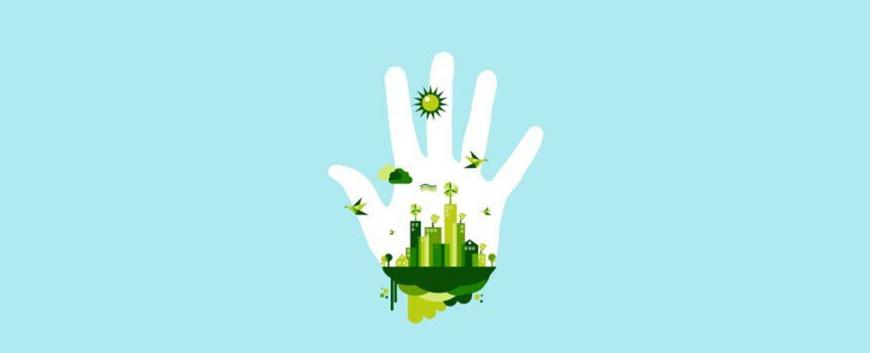 Sustainability is at the top of everyone's minds as climate change movements have recently spread worldwide. EDHEC hosted its third annual MBA Refresher Event with its timely theme, "Making an Impact: EDHEC & Sustainability."
Overlooking the French Riviera at EDHEC's Nice campus, nearly 80 attendees of current MBA students and alumni brought sustainability centre stage at this full-day event. The day addressed current issues and controversial topics, highlighted companies making a difference, and most importantly, challenged attendees to think differently.
"People got something different than what they expected," said Sanjay Rana, a current Global MBA student. "Both professors challenged preconceived notions that people have of sustainability. I liked that because it actually brings the conversation forward."
The Truth Behind Sustainability
This rising pressure on businesses to address their attitudes and take new actions relating to sustainability is directly impacting the economics behind climate change. More money is pouring into all industries as companies make sustainable shifts.
"Strategies for Climate Risk Exposure," the event's first keynote led by Professor Gianfranco Gianfrate, presented the numbers and questioned the reality of such movements. Gianfrate discussed Greta Thunberg, the popular teen activist gaining global support because of her heartfelt United Nations speech. She claimed that companies are only driven by greed or money. But Gianfrate challenged attendees by asking, "Isn't money the answer to fixing the world's problems"?
The potential to improve the planet while funding new innovation is endless as more industries are investing in green technology. Even governments are taking initiative by implementing new policies on carbon emissions as an effort to combat global warming risks. But is it actually making a significant difference?
While these changes seem positive from the outside, these sustainable shifts are not always for the sole good of the planet nor are they necessarily making a substantial difference. Enter the popular topic: "greenwashing." This buzz word was dissected by Professor Geert Demuijnck during the event's second keynote, "Sustainability: The Good, The Bad, & The Ugly."
Some companies are leveraging the popularity of sustainability as a marketing tool. One of his evident examples was a well-known, low-budget airline advertising that it is the "greenest and cleanest" airline in Europe. In reality, the company is internationally recognized as frugal and its tighter budget drives them to use less fuel overall. Whether they use less fuel for themselves or for the planet, the decision isn't driven by a desire to be more environmentally friendly but instead for profits.
As a philosophy professor always challenging the norm, Demuijnck turned heads as he suggested a new perspective on the topic. Whose responsibility is it to be sustainable? It can't fall on us as consumers because it's near impossible to make smarter buying and behavioural decisions without more transparent information, which isn't readily available. But maybe it's not up to companies either. Demuijnck suggested sustainability is rather governmental and state-level responsibility. Only at this higher status and by enforcing regulations can we make a large enough effect to truly impact climate change.
Working Together for a Sustainable Future
These thought-inducing topics were carried on as event attendees parted to network over a sustainable lunch from Bouche en Bouche, a local company which uses locally sourced, organic food ingredients. Networking is a key element for all MBA Refresher Events by connecting current students with past EDHEC graduates.
"People really showed a keen interest in solving issues," said Amitav Nanda, current Global MBA candidate and President of the Social Impact Club. "Unanimously, people had one opinion: let's not talk, let's do it."
The second half of the day involved three collaborative workshops. The first was dedicated to making EDHEC a more sustainable institution. Powered by the Social Impact Club, a student-led group promoting green initiatives, attendees proposed countless ideas to better the campus. In fact, two of the proposed ideas were adopted by EDHEC and plan to be implemented next year.'
Sustainability is being embraced by EDHEC both on campus and within its curriculum. This refresher event, true to its name, invigorated attendees while educating and motivating everyone to make a difference. Despite who's accountable or whether the economics behind climate change add up, our future must be greener than it is today.
EDHEC incorporates sustainability and ethics in business throughout its campus and within programmes. The Global MBA has recently added both a sustainability module and a sustainability-focused elective. Professor Geert Demuijnck leads the philosophy module within the Global MBA. For more information about the Global MBA.
Are you ready to transform your career?
Download the brochure to find out how the EDHEC Global MBA will give you the tools, knowledge and confidence you need to accelerate your international career