« The Future of Finance » : EDHEC affirms its financial-sector leadership with an inaugural series of forward-looking, academic-value-added lectures
EDHEC Business School plans to host a series of monthly lectures entitled "The Future of Finance". The online sessions will untangle financial issues in the context of recent developments in the…
Reading time :
17 Jan 2022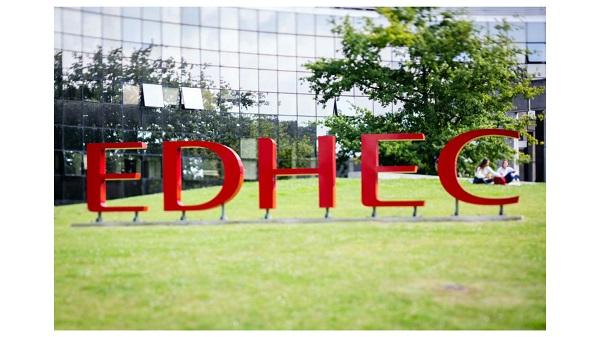 EDHEC Business School plans to host a series of monthly lectures entitled "The Future of Finance". The online sessions will untangle financial issues in the context of recent developments in the sector and seek to understand how the financial industry can play a meaningful role in bridging current economic and social gaps.
For more than 15  years, EDHEC has pursued a strategy of producing research that has a marked impact, which is useful to students, to companies and society more broadly. A benchmark academic institution thanks to the creation of the EDHEC-Risk Institute and its spin-off, Scientific Beta – sold to Singapore Exchange Ltd. in January 2020 – the school has placed sustainable finance and climate change at the heart of its research and educational priorities, in line with the objectives of its "Impact Future Generations" strategic plan for 2025.
Top-tier conference sessions envisioning the future of finance
From the end of January, the school will offer its community of students and graduates the opportunity to participate in a series of high-academic-value-added, future-oriented lectures entitled "The Future of Finance".
"This series of debates will be a major source of knowledge and information for our students," says Emmanuel Jurczenko, Director of EDHEC's Master of Finance programme, which is piloting the initiative. "By combining academic and professional views, we will take a comprehensive approach, capable of bringing real added value to the future transformation of the financial industry."
The lectures have two objectives:
To contribute to thinking on the major transformations that will disrupt the financial industry and promote the emergence of a sustainable economy.
To give EDHEC students and graduates advanced and up-to-date training on the issue of finance by bringing together the most highly regarded professionals and university researchers in the fields of sustainable finance, new financial technologies and private markets.
"We want to put the rich ecosystem the school has built up over the years in the area of finance at the disposal of the EDHEC community," underlines Michelle Sisto, Associate Dean of Graduate Studies at EDHEC. "It is important for us to offer our students and graduates the vision, advice and innovative approaches of our lecturers, researchers and professional partners who are working to improve practices and make them more sustainable. As an academic leader, EDHEC ascribes to the idea of knowledge-sharing and exchange."
The first five sessions in the series have been confirmed as follows:
« Sustainable Alpha » - Thursday 27 January (18:00-19:15) with

Andrew Ang, Head of Factor-Based Strategies (BlackRock)
Abraham Lioui, Professor of Finance (EDHEC)

« Development Finance » - Thursday 17 February (18:00-19:15) with

Eric Bouyé, Manager Product, Knowledge and Research (World Bank)
Irène Monasterolo, Professor of Finance (EDHEC)

« SPACs » - Thursday 24 February (18:00-19:15) with

Jay Ritter, Professor of Finance (Warrington College of Business)
Enrique Schroth, Professor of Finance (EDHEC)

« Decentralized Finance » – Thursday 31 mars (18:00-19:15) with

Campbell Harvey, Professor of Finance (Duke University)
Raman Uppal, Professor of Finance (EDHEC)

« Quant investing: today and tomorrow » - Thursday 21 April (18:00-19:15) with 

Weili Zhou, Head Quant Equity Research (Robeco)
Florian Pelgrin, Professor of Finance (EDHEC)