How to be seen as an attractive candidate
Nikita Pokotilo, 22 years old, recent graduate from Moscow State University, is EDHEC's latest year's Co-Financed Scholarship laureate. An outstanding student, with a well-rounded resume, Nikita…
Reading time :
20 Jul 2018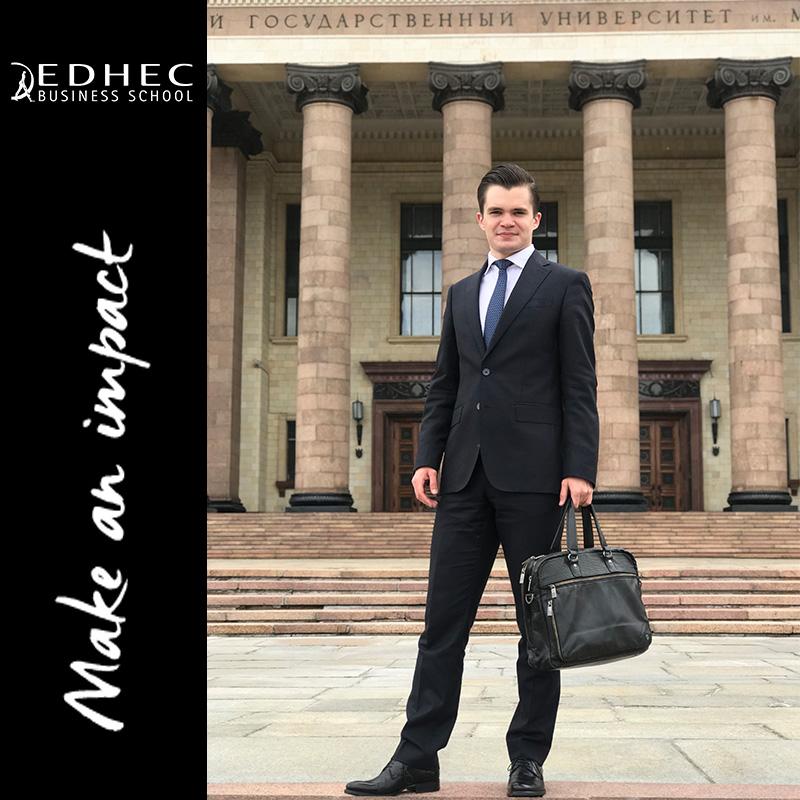 Nikita Pokotilo, 22 years old, recent graduate from Moscow State University, is EDHEC's latest year's Co-Financed Scholarship laureate.  An outstanding student, with a well-rounded resume, Nikita impressed the International Admissions Office with his intelligence, eloquence and contagious motivation. Being extremely passionate about education and France, he is more than willing to share his experience and tips about how to compile a successful application file.
Tip 1 : You must stand out.
In my understanding, good, and ideally excellent grades at the university, show that the student is diligent about studying and will diligently study after admission.
A balanced, unique profile is what it takes to make it clear who you are, where you want to go, what you lack in order to achieve the goal, and why this business school will give you what will lead you to the goal. In my opinion, this kind of approach guarantees a successful outcome.
Tip 2 : It is important to approach the admission process in advance.
I already went through it 4 years ago, so I understood all the stages and knew a lot about it. When faced with this for the first time, it may shock you: letters of recommendation, motivation letters - in Russia there is no essay-writing culture.
Therefore, it is necessary to approach this issue in advance. You can read various forums - they have a lot of useful information. This way, you can write a successful motivation letter. The communication process itself is quite long: it began in early September with the first call of EDHEC's Admissions Manager and ended on May 30. It took 9 months from the moment of the first contact before receiving the grant.
Tip 3: Good test results are important.
Ideally, you should prepare for GMAT in advance. This is one of the criteria, but it all depends on the school. All schools evaluate the candidate with a 360-degree approach, but for some of them it comes down to the results of standardized tests.
In my case, the work experience, a GPA of 4.73/5, the management of a student chapter of 250 students helped me successfully enter a business school and receive this grant. In short, one must be well rounded; have a unique story and take into account what the admissions committee pays attention to.
[column cols="3" begin="1"]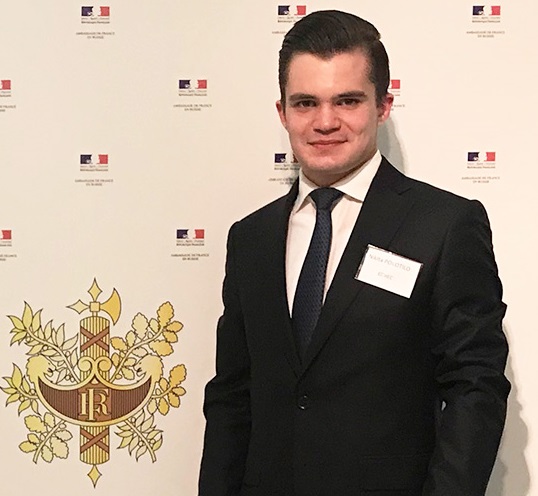 [/column]
[column cols="9" end="1"]
 

I would say this: no matter what background one has, it is important to have a clear understanding of one's desires and the ultimate goal, as well as an awareness of what this particular programme offers.  The sooner the candidate forms this understanding, the earlier they can begin an effective systematic preparation."

 

— NIKITA POKOTILO
[/column]
Source:  MBA Consult Blog 28 June, 2018