How I chose my Master of Science
What is your background prior to EDHEC? After finishing a double Bachelor's degree in Business Administration and French Language & Literature in Seoul, Korea, I worked as a Jr. Product manager for…
Reading time :
6 Nov 2020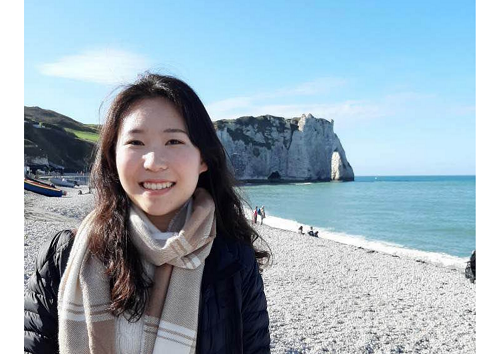 What is your background prior to EDHEC?
After finishing a double Bachelor's degree in Business Administration and French Language & Literature in Seoul, Korea, I worked as a Jr. Product manager for two years in a French company in the FMCG sector. I undertook and led several local projects with multicultural and cross-functional teams. I loved my first marketing job, but I wanted to be exposed in a more international environment and learn about premium product marketing, which is the field I was interested in but didn't have a chance to work on in my previous job.
Before choosing the school, I did in-depth research on each top French business school and marketing related programmes. First, I saw the fit for my career aspect and the quality of the programme. I chose EDHEC's MSc in Marketing Management programme because it is the only programme both offering courses mixed with fundamental and sector-concentrated marketing (luxury) in one programme and awarding Grade Master among top 5 French business schools, a degree recognised by French State assuring the quality of the programme and the stability of the degree in French and global societies. Furthermore, the support for careers such as personal coaching and job fairs/offers from the school for international students and close relation with companies were very important criteria for me. To know better on the school, I tried to reach EDHEC's alumni through LinkedIn, and I found out that they were greatly satisfied with the programme and the school including professors, real-case-based business projects with corporate partners, and the supports from the Career Centre. Moreover, they were really welcoming me with my several questions, and I felt that the alumni community might have a warm and cooperative atmosphere. That's how and why I chose EDHEC, and actually, it is beyond my expectation.
What are the main takeaways so far?
The first semester turned out to be exactly what I was looking for: filling my knowledge gap and building a thinking framework. Several classes such as Marketing research, Foresight & Strategic design thinking, and Business ethics train students to set up a critical mindset and to build research skills to make compelling reasons for strategic decision making, which are crucial to a marketer. Also, I'm filling my knowledge that I was missing in my previous career, especially brand communication. Moreover, by doing several team projects assignment at a very fast pace, I am learning by doing efficient communication and leadership skills. Last but not least, my friends I have met in EDHEC. Even though big gatherings are limited due to the current health crisis, I met many good friends during the online and face to face classes. My French friends helped me a lot to discover Lille city and French culture. And they sometimes drive me home from the grocery shops, which is a really big help in daily life! Also, my international friends and I help each other and share life in general and also administrative information. With them, I don't feel alone, especially in this lock-down period.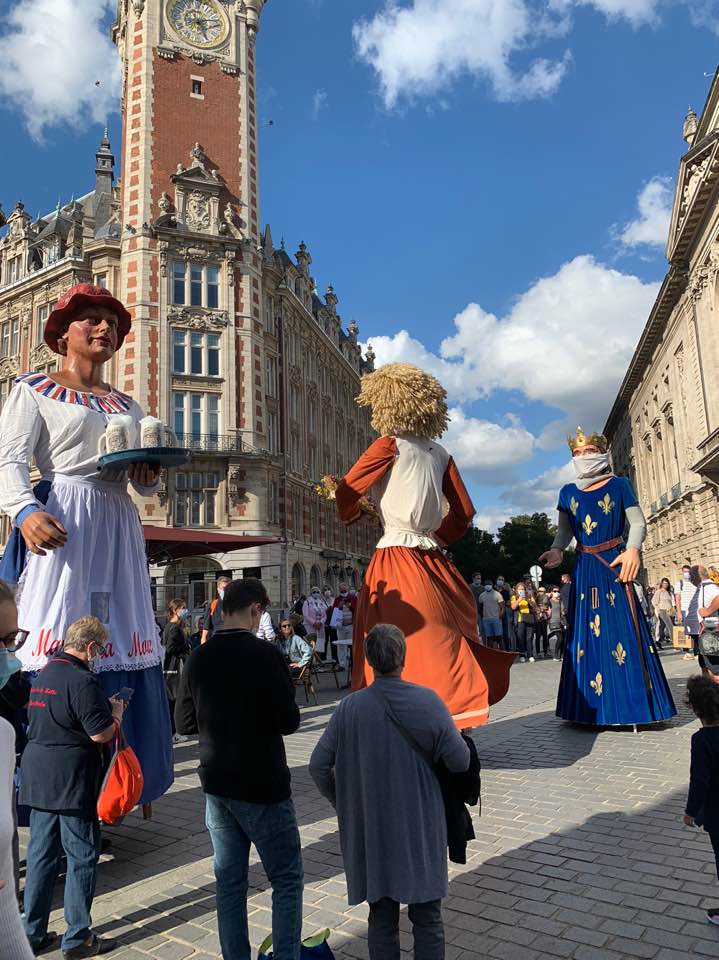 How does studying at EDHEC differ from studying in South Korea?
I was impressed by the more interactive class atmosphere between professors and students at EDHEC than in Korea. Professors are friendly and truly open to any idea and question from students, making a dynamic environment easy to share opinions and give us really constructive feedback. Another thing is the participation of business partners in class. So the business projects are very interesting and practical, and we are discovering the real-time issues in the business world.
What are your job aspirations?
As per my job aspiration, I would like to pursue my career in product and brand management in France. The culture is really attractive to me. And my long term goal is to start my own business linking France and Korea.
Related resources:
EDHEC MSc in Marketing Management QS ranking 2021: #7 worldwide
Meet Temitope Ayorinde, MSc in Marketing Management graduate
Meet Santiago Fandiňo, MSc in Marketing Management graduate
Meet Zoé McClay, student in master 2, programme Grande école
Some virtual career advice from EDHEC MSc in Marketing Management Alumni
A programme director at the top of her game
Design thinking applied to marketing: the art of taking your shoes off to walk the customer's journey
The evolution of business models in the video-game industry