Leading research and making data-based decisions
Professor Martin Wetzels teaches two research-based courses ‒ research methodology and marketing intelligence ‒ to EDHEC's MSc in Marketing Management students. His research interests focus on services marketing and management, marketing research and analytics, and digital marketing. He tells us about the content of his classes and the skills students will acquire.  
Reading time :
24 Jan 2023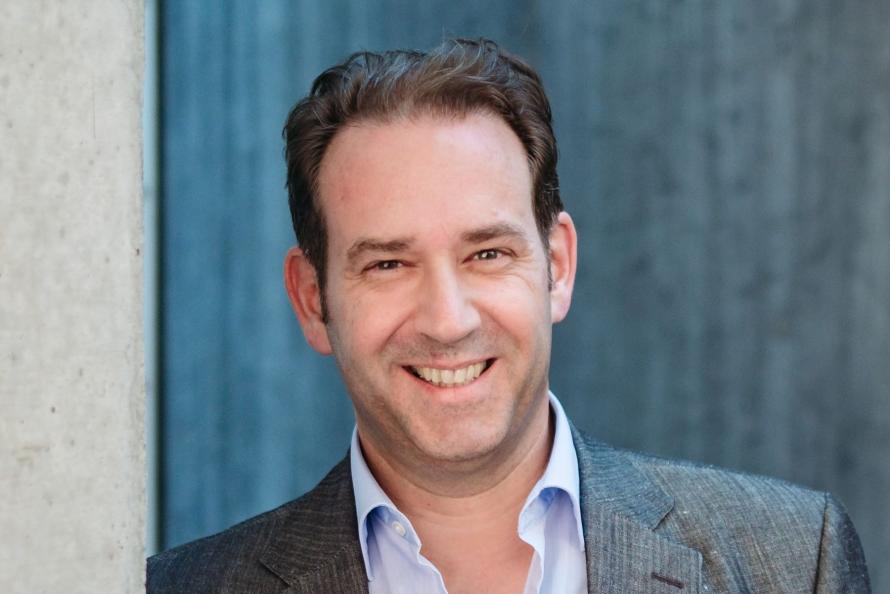 What classes do you teach?
I teach courses in research methodology and marketing intelligence to MSc in Marketing Management students. Both are research-based courses. The research methodology course mainly prepares students for their master's project, enabling them to conduct research projects independently and to evaluate academic and managerial research. On the research methodology course, we focus mainly on the front end of research: what is the problem? How can we define an approach to the problem? What is the right research design? What kind of data to collect? What and how do we sample? On the marketing intelligence course, we focus on data analysis and the reporting of (empirical) findings, in other words, what we can do with the data we have collected to support marketing decision-making in a meaningful way.
As marketing is increasingly data-driven and evidence-based, students need to be able to read research reports, interpret them and make data-based decisions. Data has brought about a huge shift in marketing, as it increasingly requires more quantitative skills. In a survey, our Marketing Management alumni suggested that statistical and data analysis were the key skills employers are looking for. In marketing, it is obvious that a lot more data is available nowadays. So, students need to understand what data is, how to collect it, how to analyse it and how to distil insight from the data for decision-making.
What can you tell us about your field of expertise?
From a topical point of view, my research is in the field of services marketing, with a focus on technology: its introduction, social media, the use of unstructured data, namely, text, pictures, videos, voices, facial expressions … We have run a number of interesting experiments. For example, if you manipulate the voice of virtual assistants, it will affect people. The study of unstructured data is an emerging field of research. Thanks to EDHEC's Sigma Lab, we can use eye tracking, voice analysis and facial analysis to look into this new kind of approach, which stems to some extent from psychology and neuromarketing.
You are co-editor of the Journal of Service Research. What can you tell us about it?
The Journal of Service Research is the leading journal in the field of services. Highly cited, it is multidisciplinary journal. I published my first article in the journal in the first volume in 1999. Being co-editor enables me to offer guidance to people that publish there, to be part of the evolution of the field and to set the research agenda for the journal. It's an exciting job!  
Is there a must-read on marketing intelligence for students?
Marketing intelligence is essentially based on market research, both qualitative and quantitative. Students need to gain a background in research methodology. Although marketing is becoming increasingly quantitative, they still need to focus on qualitative techniques, especially for problem-solving research projects. You will always need to talk to customers, conduct interviews and focus groups, use observation techniques such as eye tracking in addition to hard data collection and analysis. It remains a mix. That's why we also put a lot of emphasis on that. Students learn how to design online experiments and surveys and then use how to implement them in Qualtrics growth rates, which is an online data collection tool.
Why is marketing intelligence important for Marketing Management students' future career?
Because marketing intelligence provides a basis for decision-making in marketing management. Decisions based on qualitative and quantitative data analysis will improve the quality and accuracy of decision-making. They will know how to collect data, analyse it, understand key variables and provide insights based on their analysis.
What tools will our students learn to use?
In the MSc in Marketing Management, we focus on a diverse set of tools to support decision-making. Students learn how to find the relevant literature using databases and citation and reference management systems, such as Zotero, for instance. We use Miro, an online collaboration platform, to brainstorm and map ideas, Qualtrics, an online data collection tool, and professional analysis platforms such as SPSS, Tableau, Python and R.
What do you expect our students to master upon completion of your course?
The MSc students should be able to draft a research proposal, conduct the research, analyse the data and present the findings. They should be able to collect data using Qualtrics, export it, analyse it with SPSS (R or Python), visualise it with Tableau and provide new insights into and recommendations for decision-making. Most importantly, new technologies, new tools, new methods are constantly introduced. We try our best at EDHEC to keep up. We teach our students that the road is open-ended and that you should be open to new ideas.
Life-long learning is here to stay.
In terms of soft skills, we emphasise the importance of working in teams with a diverse group of individuals and managing and leading (virtual) teams, taking care of potential conflicts if they arise. This is why we complement individual work with group work within the programme. We also focus strongly on written and oral presentation skills, so that students can communicate their ideas and findings effectively.
Discover the MSc in Marketing Management programme
Read also: Meet Professor Martin Wetzels, a world-class scholar in Marketing