Learning on Location: Discovering Montreal's Arts and Innovation Ecosystem
Focusing on Montreal as a creative business hub. The international study-trip gives students attending the MSc in Creative Business & Social Innovation programme special access to the inner workings…
Reading time :
8 Jun 2018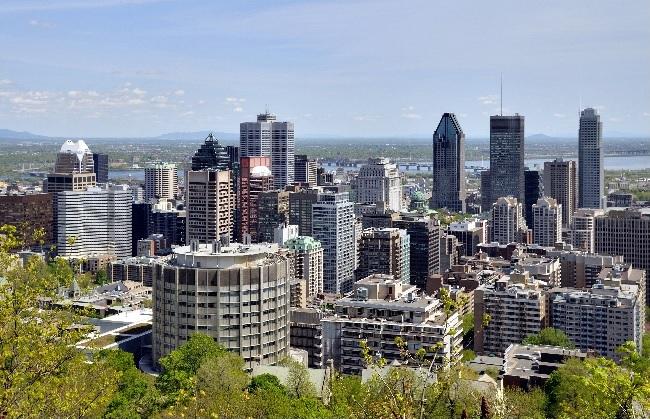 Focusing on Montreal as a creative business hub. The international study-trip gives students attending the MSc in Creative Business & Social Innovation programme special access to the inner workings of the city's business networks and creative arts ecosystem. Students experience a behind-the-scenes look at some of Montreal's most dynamic and forward-thinking arts, culture and social innovation organisations such as Cirque du Soleil, partner of the EDHEC MSc in Creative Business & Social Innovation programme.

Creative Workshop with Caitlan MAGGS, Head of Artistic Training/Cirque du Soleil
The week-long exploration offers insights to emerging business prospects such as new job titles, entrepreneurial endeavours, and the global collaborations aimed at strengthening the sustainability, social innovation and arts industries in the Montreal and the world. Students gain first-hand knowledge of the professional opportunities that exist for them as trained managers and future leaders in the space. They discover who the key players are, how their organisations generate revenue, and what operational structures are being put in place to solve the city's social issues and creative business challenges.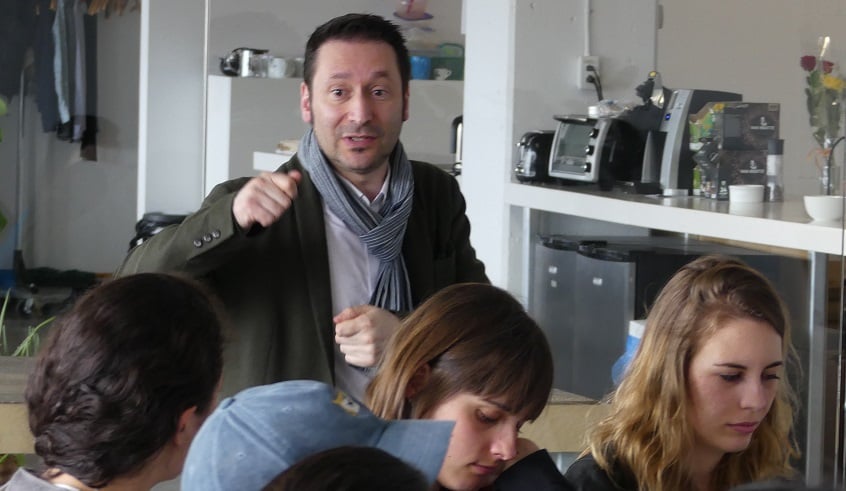 Professor Laurent Simon PhD, Entrepreneurship and Innovation at HEC Montreal and Co-Director of Mosaic HEC Montreal, an accelerator of innovation and creativity, organises and leads the study-trip.  He provides the global context for each organisation and shows how they interact with each other to build mutually beneficial relationships. By the end of the study-trip students develop a complete understanding of how arts, culture and the economy work together to support the creative business and social innovation ecosystem of Montreal.
The intimate access to founders and change-makers supports personal discoveries and the development of professional skills that are not easily achieved in the classroom. Learning how and why the innovation initiatives behind Montreal's arts and humanitarian endeavours are finding success enables students to challenge their perception of what is possible. To discover how leaders remain committed to their work—undeterred by the economic, social and technological challenges facing them—is a very valuable business-skill. Students can rely on real-life stories to stretch their imagination, strengthen their self-confidence, and increase their ability to balance entrepreneurial risk and reward. 

The study trip further enhances classroom learning by accelerating the growth of professional networks and strengthening ties with academic colleagues. Students meet with EDHEC alumni working in the region and gain new information about areas of practice they want to join. In creating international friendships and building global business connections students uncover new opportunities and experience the importance of working together to achieve success.
The complete list of companies visited during the 2017 Montreal study-trip include: Agorize, Agropur, Caisse de dépôt et placement du Québec, Cirque du Soleil, Credo-Impact, Espace Pour la Vie Montréal:  Biodôme, Botanical Garden, Insectarium and Planetarium, La Gare, Hacking Health, HEC Montréal, Maison de l'innovation sociale, Michelin Open Lab, Mr. Young, Musée des Beaux-Arts de Montréal, La Piscine, Realisations.net, La Société des Arts Technologiques (SAT), Ste Justine Hospital, La Tohu, and Ubisoft.
From start-ups to public firms—the site visits, workshops and presentations—allow students to grasp how organizations in the arts, culture and social innovation sphere work together to execute long-term sustainability strategies that build networks and communities to make a positive impact in the world. EDHEC is thankful to access, connect and participate with these Montreal-based companies in their creative and social innovation pursuits.
Discover how the MSc in Creative Business & Social Innovation programme can transform your life: