Master's programmes for a changing world
To this end, EDHEC's Financial Economics academia has introduced a mandatory core module dedicated to climate change, sustainability & finance for its Master in Management, Financial Economics…
Reading time :
26 Nov 2019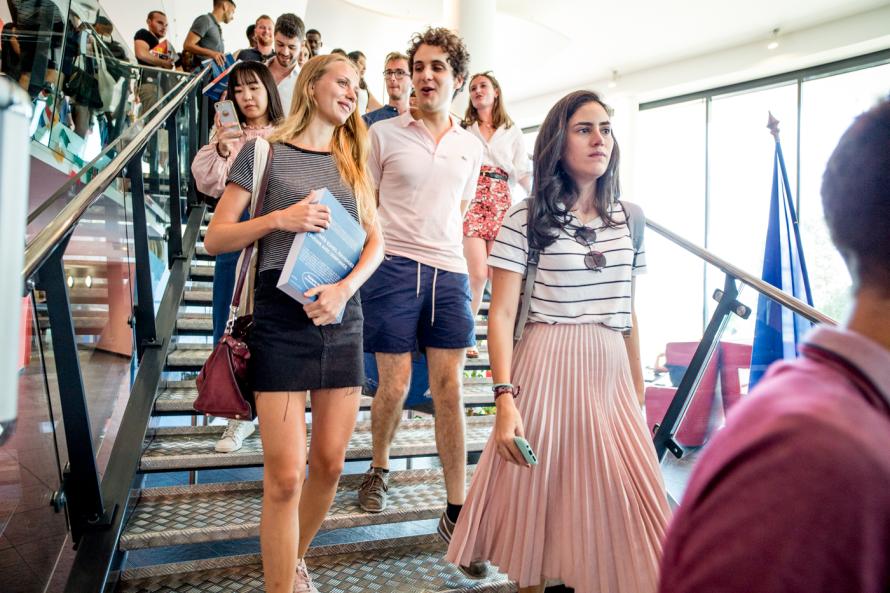 To this end, EDHEC's Financial Economics academia has introduced a mandatory core module dedicated to climate change, sustainability & finance for its Master in Management, Financial Economics students. In a ground-breaking attempt to assess the consequences of incorporating environmental, social and governance (ESG) perspectives into investment analysis, the course includes a workshop on ESG scoring, making students aware of the consequences of their business decisions.
"It is our responsibility to ensure that [our] students, the future of the financial industry, have the resources to tackle the challenges they will face in their career," says Laurent Deville, professor of Finance and director of EDHEC Business School's Financial Economics track. "To do so, we are committed to expanding our coverage of climate change and sustainability topics in the curriculum, regardless of specialisation. We will prepare our students to undertake the changes the planet needs."
Likewise, EDHEC's new one-year MSc in Global & Sustainable Business aims to furnish students with the knowledge, skills, and passion they need to create global business solutions for a healthy environment and inclusive society. Traditional business subjects meet the modern as students gain insight into industry-specific challenges, such as innovation in the energy sector, supply-chain sustainability in the fashion, health and cosmetics industries, green real-estate development and business solutions for integrative sustainable mobility.