Meet a student: "I chose EDHEC for its job-market oriented curriculum"
Reading time :
12 Oct 2023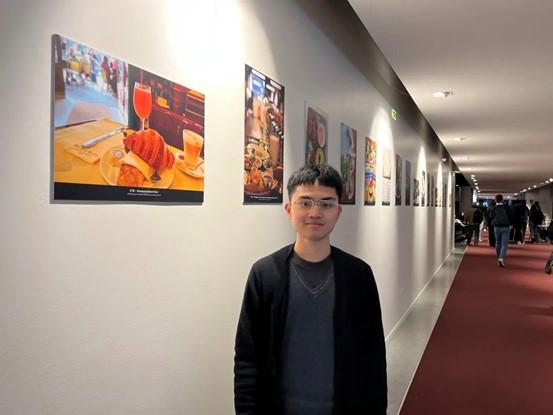 What was your undergraduate major before joining EDHEC?
My undergraduate degree is in business administration at Shenzhen University.
Can you briefly talk about why you chose to join EDHEC and your current master's programme?
My first consideration is that the French "Grand Ecole" academic system is highly valued. It allows me to accumulate professional experience and fully enjoy various resources.
Secondly, at EDHEC, the curriculum is job market-oriented. The diverse and interesting courses, and the quality services from the Career Centre also attracted me.
What was your academic experience like in your programme?
Practical and up to date.
For example, in the course of "Business Development and Innovation" this semester, the teacher led us to stimulate creativity and courage in the learning by doing process. In the end, everyone put forward various vivid and innovative solutions to the managers of well-known companies such as LVMH to help solve their practical problems.
I was also lucky enough to participate in the Startup Challenge. In the past six months, the mentors taught us how to turn a vague and immature idea into a project that can be implemented step by step, and encouraged us to focus on the process of entrepreneurship rather than the result. This process has helped me a lot, and I no longer see entrepreneurship as a distant and intimidating thing.
And your living experience of studying abroad?
Life in EDHEC Lille campus is very convenient and comfortable. There are Asian supermarkets offering various Chinese food, and there is a park that is beautiful in all seasons very close to the school.
In addition, I was pleasantly surprised that many people here in Lille speak English and are very enthusiastic. Buying clothes, medicines, mobile phone cards, and ordering food in restaurants can easily be done in English.
What is your role at TEDxEDHEC? How was your experience?
I work in marketing at TEDxEDHEC. I take photos, make posters, brainstorm with our members and operate social media accounts such as Instagram and Linkedin.
This experience greatly supplemented my lack of experience in foreign social media management before going abroad, and also helped me establish a close friendship with many foreign friends. When we got to witness multiple speakers standing on stage and sharing interesting perspectives, we all felt that all the hard work was worth it.
TEDxEDHEC is one of the 100% English-speaking student associations. I recommend other Chinese alumni to consider joining if they have the ability to balance study and extracurriculum activities.
What advice do you have for Chinese students who are considering applying to EDHEC?
GMAT should be taken early, don't let low GMAT scores hold you back.
During the interview, you can show more creativity.
After being admitted, don't relax and spend some time to improve your French.
Finally, believe in yourself! The most important thing is not where you are but to transform yourself to the person you want to be!