Offering guidance to other international students
What is your educational background prior to EDHEC? Why EDHEC Business School and its MiM Business Management? Before I came to France, I spent four years in SISU for my bachelor's degree. My major…
Reading time :
24 Jun 2020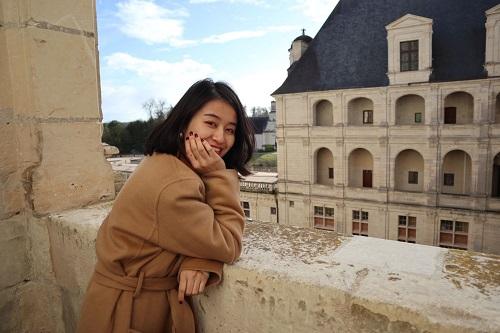 What is your educational background prior to EDHEC? Why EDHEC Business School and its MiM Business Management?
Before I came to France, I spent four years in SISU for my bachelor's degree. My major was business English which combines language learning and business studies. After four years of study, I found my passion in business management. And my university's multicultural and dynamic atmosphere drove me to explore new territories. I decided to further my study in management.
I chose EDHEC for its specialisation in Business Management and it connects very well between theory and practice. I also like the course arrangement: we have Master 1 for general business knowledge, then we have a professional immersion year during which students can do two internships. Finally, based on studies in Master 1 and the experiences they acquire during their gap year, students are able to find their real passion for their future career and then choose a specialisation. EDHEC was and is the perfect choice for me.
Why the MSc in Marketing Management? What are the highlights of your EDHEC experience?
I had three internship experiences before I decide to choose EDHEC MSc in Marketing Management, one in in China (Porsche, Marketing & Communication Assistant), and two in Paris (Yves Rocher, Loyalty Marketing Assistant; Altavia, International B2B CRM Assistant) during my professional immersion year. After those internships, I found my passion for Marketing.
During the first semester of the MSc in Marketing Management, courses often included sustainability to the studied topic. For example, in the Design Thinking class, we had a project for a French company, Damart specialised in clothing. The business issue was to transform the Thermolactyl experience into a more sustainable one. I worked with five amazing teammates of different nationalities. We followed the five steps of design thinking "empathise – define – ideate – prototype – test" to suggest innovations for all the customer journeys and keep them warm them through all their journey. In the end, we were very lucky to win the Public Award for this challenge.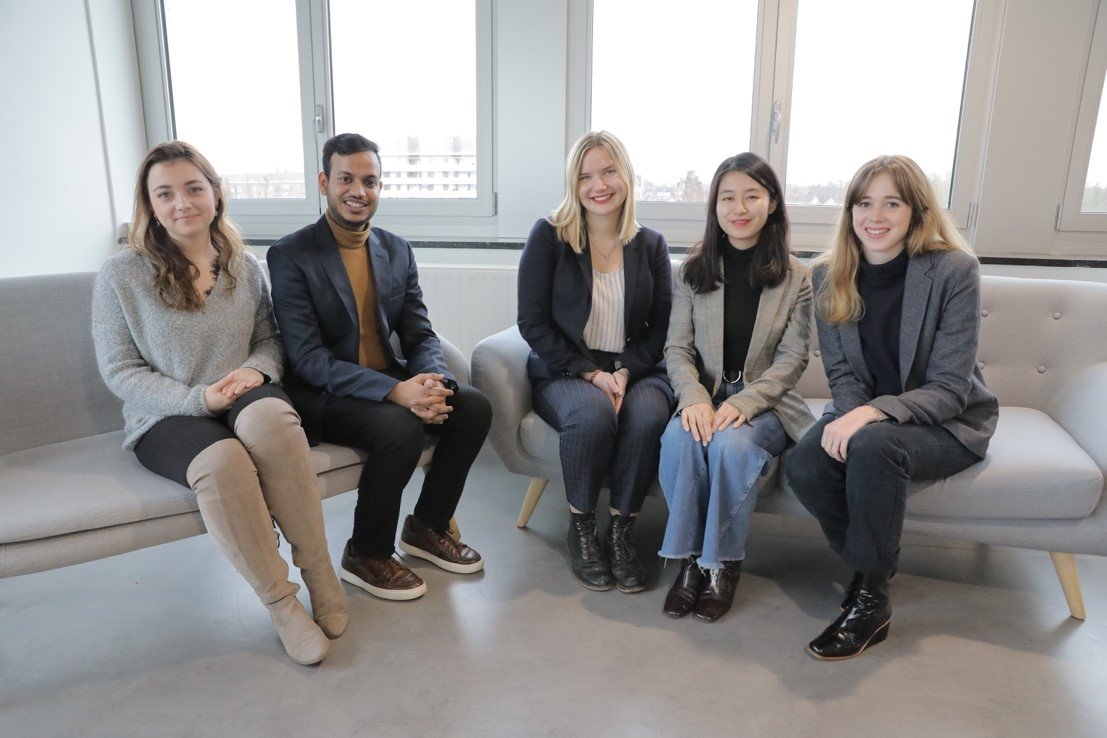 Due to the Covid-19 situation, our master journey suddenly became virtual on 19th March. It was a pity that we didn't have a chance to hold a farewell party as we had expected. But our dear Marketing Director Guergana Guintcheva positively tried to make up for it as much as she possibly could under these unprecedented circumstances. She organised an e-party for us to say goodbye to each other. It is a touching memory.
Were you involved in an association?
Yes, I was in a Chinese association called China Career Development Union (CCDU). I'm always willing to help people and share information with people who need it. CCDU combines Career, China, Culture, and insists on sharing information about campus life, practical job-hunting tips, and interesting info on cultural differences. The core values of the CCDU and mine are aligned. So, I joined this association at the beginning of Master 1. I became the president of the CCDU during my Master 2.
During the past year, we have organised 8 professional experience sharing seminars both online and offline and one after-work activity. For the career sharing seminars, we invited EDHEC Alumni from companies such as BNP, Lacoste, Huawei, and Accenture to share their professional experiences in different fields: transaction service, asset management, digital marketing, consulting and so on, aiming to help EDHEC Chinese students acquire a general understanding of different fields, so as to provide them with insights about the future career path.
Besides, we organised a Chinese Lunar New Year event at the end of this February to share our festival joy with all the EDHEC students and professors. We immersed the school into a Chinese New Year atmosphere with paper cutting, Chinese knot and Spring Festival Couplets (Chunlian). We also prepare Jianzi games, calligraphy, the traditional hotpot and dumplings. Unfortunately, in 2020, we had to cancel this event considering not to gather too many people together under the Covid-19 situation.
My inspirations came from the students' needs. For example, they are so confused about their future career path. To help them, we organised seminars as I mentioned before, and invited Alumni to share their experiences with them.
Recently, we created a YouTube channel and a Bilibili channel (Chinese version YouTube). We uploaded a room tour video for EDHEC residence in the Lille campus. Why did we come up with this idea? Every year around April, it's the time for the student to choose their residence and we have always been asked about how EDHEC residence looks like. So, this year we decide to edit a video to give them a room tour and help them make a decision. This video is edited in English. In addition to uploading it on the Chinese platform Bilibili, we also upload this video on YouTube, hoping to help more international students.
What are your job aspirations?
As for my job aspiration, I'm currently searching for a 6-month graduation internship in Paris and later hope to find a full-time job, because I really love the city and French culture. I would like to work and live in this lovely country. Since I found my great passion for marketing after my previous three internship experiences and my study in EDHEC, I'm eager to find a position marketing position in a cosmetics or a luxury brand company. I'm also open to the FMCG industry.
What advice would you give to future abroad students?
The first advice I would like to give is to improve your French level as much as possible. It will be more convenient for your daily life if you can speak French. Besides, you will also have more choices for your future career if you want to do an internship during your gap year or find a job after graduation in France.
Second advice: learn how to manage your time wisely. The bullet journal is a good method to plan your schedule. There are many videos online available to talk about this topic. You can also read some books about time management. You will have many group projects and individual projects in your future academic year. If you can manage your time smartly, you will enjoy your study and life better here.
Last but not least, be ready for a new life journey in EDHEC.
All the best wishes to all of them!
What is your best memory?
Apart from the wonderful memories of EDHEC campus life and my association, I also have the best memories with my friends. In EDHEC, I met a group of lifelong friends. I lived with two of them in Paris during our gap year. We did plenty of interesting things together: we drunk on the bank of sparkling River Seine; we visited the typical vintage stores right in the heart of Paris; we watched the sunset in Montmartre; we searched for authentic French restaurants and enjoy the delicious local food…
I'm so lucky to meet those close friends in EDHEC and we help each other as a family. We created so many amazing memories together. And those memories are definitely an important part of my EDHEC memory.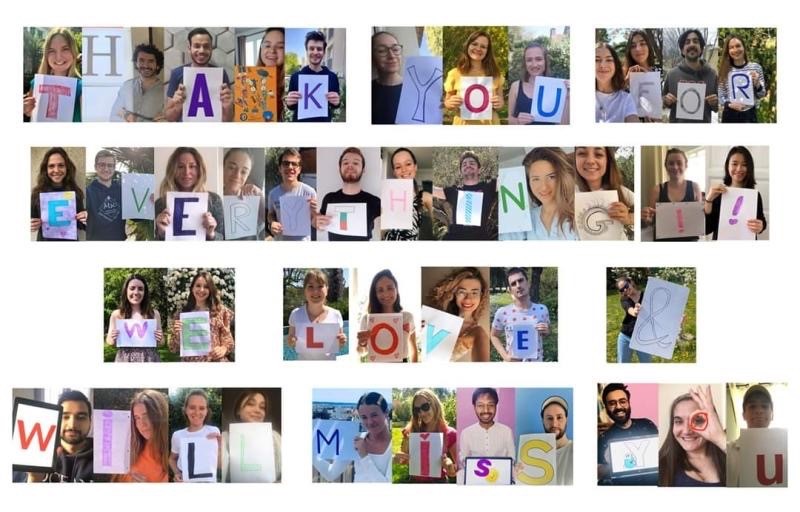 [button size='' type='' icon='' link='https://master.edhec.edu/testimonials' class='']DISCOVER MORE STUDENT TESTIMONIALS[/button]
Related articles:
Meet Aya Karus, MSc in Marketing Management Alumna
Meet Zoé McClay, student in master 2, programme Grande école
Some virtual career advice from EDHEC MSc in Marketing Management Alumni
A programme director at the top of her game
Design thinking applied to marketing: the art of taking your shoes off to walk the customer's journey