One life, one journey - How to go global
Santiago Fandiňo earned an MSc in Marketing Management at EDHEC in 2018. Trace his journey from Colombia to Lille and now Paris. WHAT WAS YOUR EDUCATIONAL BACKGROUND PRIOR TO ATTENDING EDHEC? I…
Reading time :
15 Feb 2019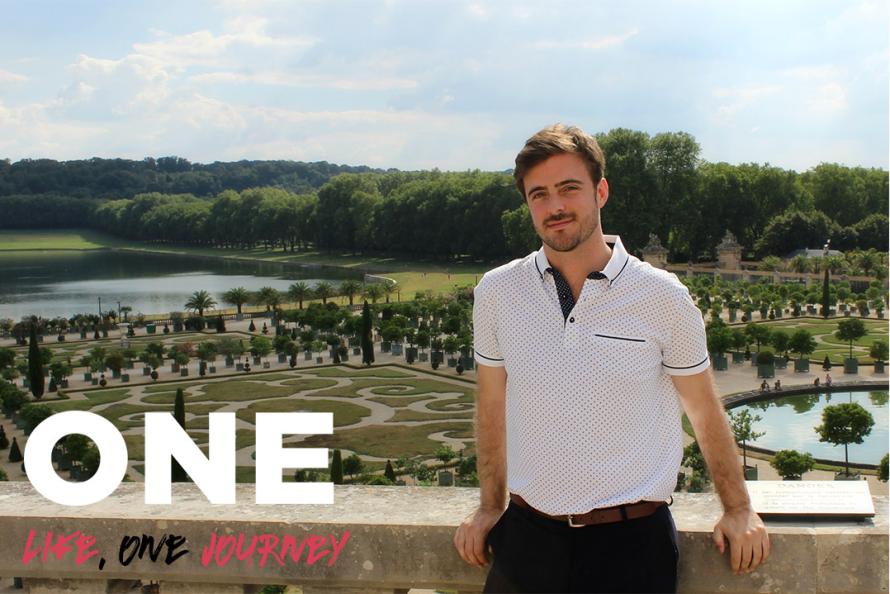 Santiago Fandiňo earned an MSc in Marketing Management at EDHEC in 2018. Trace his journey from Colombia to Lille and now Paris.
WHAT WAS YOUR EDUCATIONAL BACKGROUND PRIOR TO ATTENDING EDHEC?
I received a Double Bachelor's Degree in Business Administration and Music Production from the University of Los Andes in Bogotá, Colombia. I completed both degrees simultaneously over five-and-a-half years.
WHY DID YOU CHOOSE EDHEC?
I spent a whole year comparing marketing programmes and business schools around the globe and EDHEC offered the most attractive marketing programme to me as it contained an array of courses that covered not only the fundamentals of marketing but also relevant and modern subjects (consumer-centric marketing, customer relationship management, digital marketing…). In addition, students can personalise their learning experience by selecting a specialisation on either Entertainment and Services or Luxury Marketing. Also, the emphasis on entertainment and the artistic background of the programme director, Guergana Guintcheva, caught my attention because of my interest in music!
WHAT HAS BEEN YOUR JOURNEY AT EDHEC?
I selected the MSc in Marketing Management because I had experience in market research. The first semester of the Master's programme focuses on the theoretical foundations of marketing and we developed interesting real-life projects with companies such as Groupe Seb, an international domestic equipment leading group and company partner. This gave us opportunities for first-hand experience with professionals of the field. In the second semester, you can choose one of two concentrations: entertainment and services, or luxury and fashion. I picked entertainment and services, as this chimed with my primary interests.
The quality of the courses, the lecturers, the external activities and the guest speakers really made the difference. The guest speakers were high-ranking executives. We got an insight into their personalities and an understanding of what it takes to run a big company. All of the course professors have PhDs and are conducting cutting-edge research on the subjects they teach. They always went the extra mile to make sure their courses were a success.
For the last part of my Master's degree, I moved to Paris for an internship with Toluna, where I could finally apply what I had learned. Overall, my journey at EDHEC was filled with challenges, learning and positive personal changes. I am very thankful for this.

HOW HAS YOUR EDHEC EDUCATION HELPED YOU IN YOUR CAREER?
My EDHEC education opened me up to the possibility of a career in international marketing. I used to work in a local environment, interacting only with businesses in the same region. Now, I work for a company and have co-workers of 15 different nationalities and colleagues all over the world! 
WHERE DO YOU WORK?
I work as a Lifecycle Marketing Manager with consumer insight provider Toluna, where I spent my EDHEC internship. I am responsible for the acquisition, engagement, retention and reactivation of Toluna.com users. I am in charge of Latin America, managing five countries. The internship system in France makes the recruitment process so much easier. The system offers many benefits to both students and hiring companies. 
DO YOU HAVE ANY ADVICE FOR FUTURE EDHEC STUDENTS?
My advice for future students is to take advantage of every second spent at EDHEC. Make use of all the facilities and benefits the EDHEC team has to offer its students. For example, the events held by the Career Centre were very useful. I received interview training, took part in CV workshops and even went on a field trip to London's Amazon and Salesforce headquarters. Avail of your professors' knowledge by engaging in friendly conversations. Don't hesitate, as they are always open to that. Finally, relax! You made the right decision and you are on the right path to a successful career!