A programme director at the top of her game
What kind of student were you? Very committed. Some might even say, boring! Always handing in my homework on time, always sitting at the front of the class, always attentive, raising my hand. I was a…
Reading time :
9 Apr 2020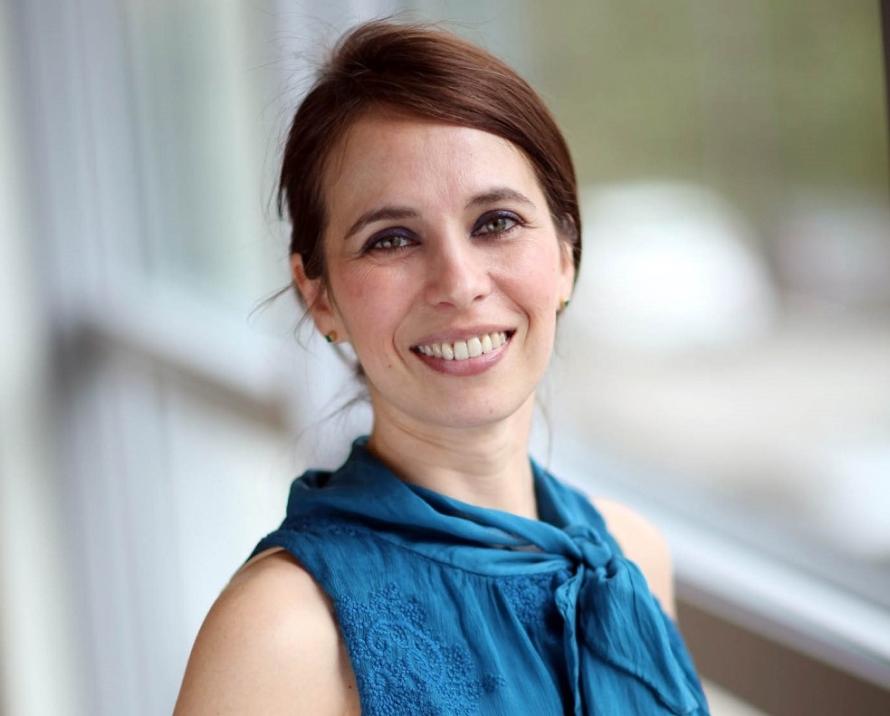 What kind of student were you?
Very committed. Some might even say, boring! Always handing in my homework on time, always sitting at the front of the class, always attentive, raising my hand. I was a nerd.
What were your favourite subjects?
In secondary school, they were Bulgarian literature, art and, of course, French.
Why this passion for marketing?
It did not start as a passion. It's a learned passion. If I had listened to my heart, I would have studied history of art, but I knew it would be much harder to find a job afterwards. So, when I arrived in France to go to university, I chose management studies, with a focus on economic science. In the second year of my Master's degree, when I needed to choose a specialisation, my marketing professor, Philippe Aurier, offered me the opportunity to write a doctoral dissertation under his supervision. He was impressed by my Master's thesis on consumption and social classes using the Pierre Bourdieu framework. That's when I truly discovered the joy of marketing and it has been my passion ever since.
Tell us about a teacher who inspired you.
Professor Philippe Aurier. After defending my doctoral dissertation, we started to co-author research articles on our shared favourite topics: emotions, art, cinema and video games. Like me, he is a gamer.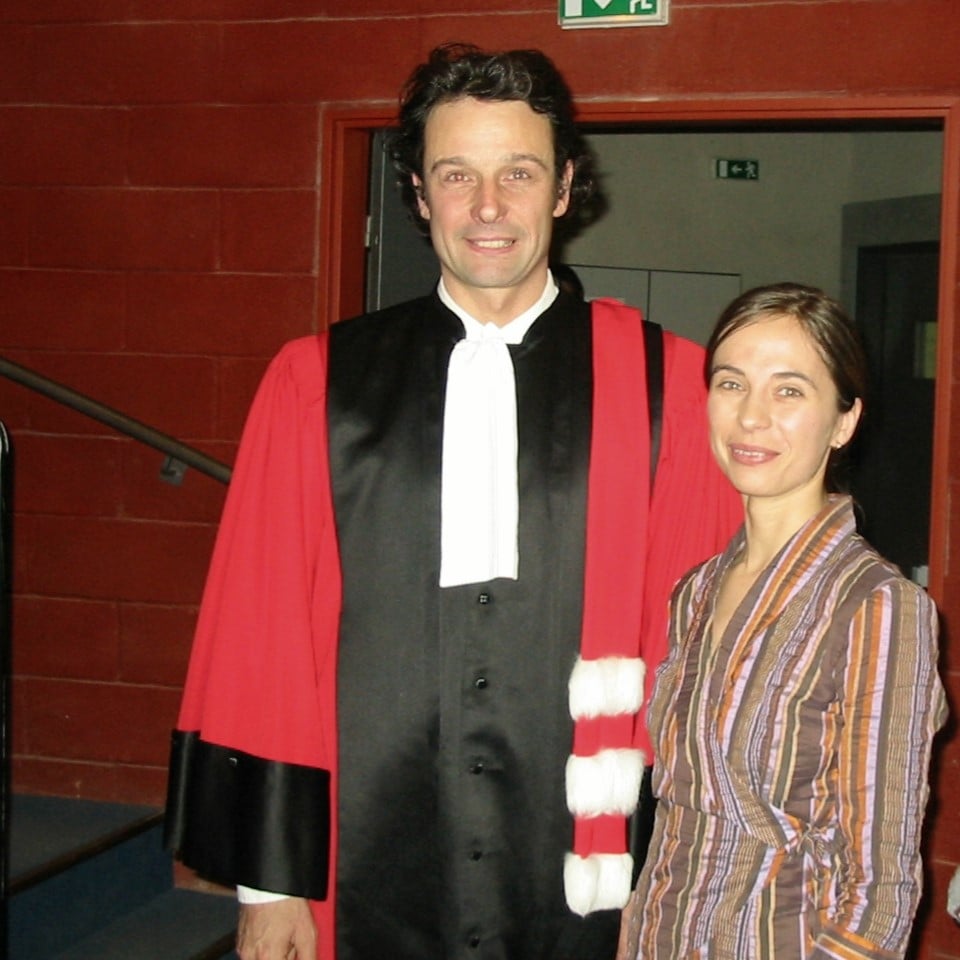 What is your attachment to France?
It goes way back. During my childhood in Bulgaria, I would watch French movies on TV. No subtitles were available back then. Even though I could not understand or read French – we use the Cyrillic alphabet – I always felt a connection to it. It came from deep inside. When I started learning French at the Lycée des Langues Étrangères, my teacher and family realised I was very gifted. I could quickly guess the meaning of words I had not known previously. I think French is like a song. I was interested in French culture, art, civilisation and so on and just inherently wanted to live France. 
What's a typical day in the life of Professor Guintcheva?  
I start early. I turn on my computer around 7:00 or 7:30 am. On a typical day, I will check on the students to make sure they are doing well, that they are not facing any problems or have particular questions. The same goes for the professors. Companies often contact me to advertise an internship or job, or to offer to deliver a keynote speech. And, of course, I teach. It's important for me to teach in the programmes I manage, in order to remain in contact with the students and the reality on the ground.  A programme director is pretty much like a musical conductor, orchestrating students, professors and corporate relationships. It all starts with the professors: as programme director, I have programme objectives and a global vision, but they have the expertise in their respective fields. I work with them to design the curriculum and tweak it from year to year. I'm also the link between academic learning outcomes and the companies with which we work. Our goal is to place our students, so I need to know what skills the companies need and the expectations they have. The students are the heart of my programme, though. My relationship with them starts with the application process a year in advance. When reading their applications, I start to get a feel for the type of class I will have. When they arrive on campus, it's a very emotional moment for me, because I finally get to meet them in person. They are no longer just a photo.
How do you keep your knowledge up to date?
Through academic research. Every professor has a research component to their position. Working on academic articles is essential to keeping one's knowledge up to date and to comply with our motto, 'research for business'. My research must be helpful to businesses. I also read research papers on new business practices and business models, new consumption trends, etc.
What inspires you on a daily basis?
My students. At the beginning of the lockdown due to Covid-19, I was okay, preparing my classes, keeping in touch with the students. After two weeks, I realised that I would not physically meet them again until graduation. By the third week, I was truly missing them. When we were all together at the Palais des Beaux-Arts de Lille on our field trip to discuss cultural marketing, little did we know that it would be the last time we would be together. My connections with my students are my inspiration. They keep me young! Every year, I get older and the students facing me are always the same age.
What does your team say about you?
Michelle Sisto and Sébastien Dieuaide say I have creative ideas and that I am very well organised, always in a good mood and resilient.
What would you have done if you hadn't taught?
My plan was to be a scenographer. I love art and I used to draw a lot.
Do you have a surprising hobby?                                                                                 
I play video games. I'm very well ranked in the games I play. My son, a teenage gamer who is also top-ranked, often tells me I could be a pro gamer, because I'm gifted and strong. I play Clash Royale, a free-to-play-game, when I'm waiting in line or commuting. I also play Assassin's Creed for its beautiful graphics and its narrative (and because it is made by EDHEC alumni). And I play The Last of Us (TLOU), for its emotional narratives.
How does gaming fit with directing an academic programme?
The competencies of gaming – I published an article about it ‒ are very useful in management settings. In gaming, you learn organisational skills. Most of the time, I play games in a team, where each player has a role. If you do well, you can be promoted. You take care of others, fulfil tasks and duties. It's like company life. There are different types of gamers. I'm a very generous gamer. I'm a giver and, at the same time, an achiever, as I always want to complete my missions. This is an excellent profile for a programme director, because I always meet the objectives set by my boss.
What is your favourite book?
My favourite book is The Sword of Truth by Terry Goodkind. It's a series of epic fantasy novels. I love this genre, because even though I live in the real world, I also have a world of my own. I would love to be a wizard, to use fireballs – perhaps even against my students when they don't listen to me! In this book, the main character is Richard Cypher, a powerful wizard. His motto is, don't focus on the problems, focus on the solutions. This motto echoes a Bulgarian saying: if there is no solution, there is no problem. In my personal and professional lives, I never focus on the problem. As an achiever, I always focus on the solution. That is my sword of success.
[button size='' type='' icon='' link='https://master.edhec.edu/msc-marketing-management'class='']DISCOVER THE MASTER IN MANAGEMENT- Business Management[/button]