Pursuing a career in risk management after an MBA in finance
As FinTech transforms the global business landscape and reshapes industries, unprecedented vulnerabilities are emerging. The need to anticipate and mitigate risks has surged. Risk management has become a linchpin of organisational sustainability and growth in today's business landscape of digital innovation, disruptive products, and global interconnectivity.  
Reading time :
9 Oct 2023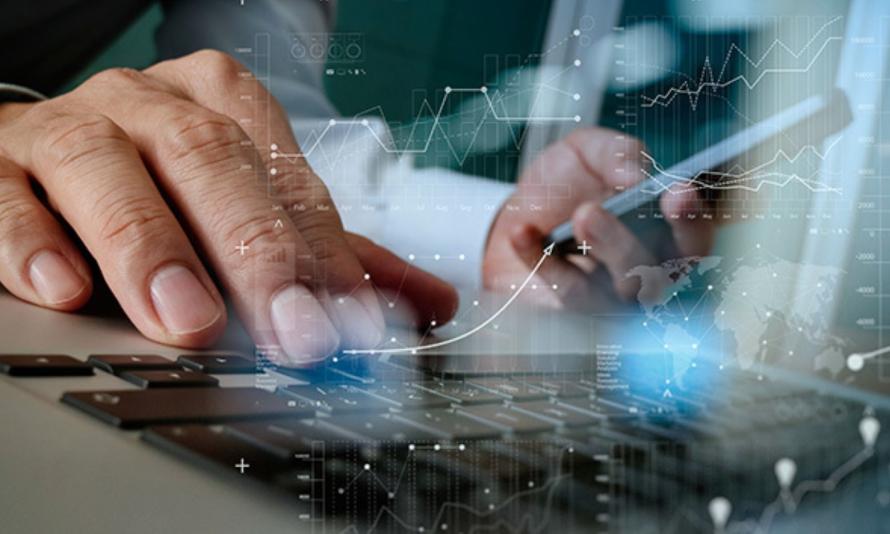 An advanced degree, such as a Global MBA offering a specialisation in International Finance, can offer a significant edge to finance professionals aiming to develop a career in this sphere. 
What makes risk management so important? 
The significance of robust risk management processes cannot be overstated in today's dynamic business landscape, characterised as it is by rapid technological advancements and interconnectivity.  
Globalisation and technological progress, while offering unparalleled opportunities, expose businesses to cybersecurity threats, operational vulnerabilities, and the need to adapt to ever-changing realities. To survive and thrive, organisations face an intricate web of challenges that demand proactive identification and mitigation of risks. 
A well-structured approach to risk management enables companies of every size and stage in their life cycle to be resilient in navigating these complexities. It is essential in order to promote informed decision-making by providing a clear understanding of potential consequences and costs, so businesses can then allocate the resources needed to avoid or mitigate them. 
Risk management, as a discipline, requires a proactive mindset, where strategic foresight is combined with the ability to anticipate shifts, capitalise on opportunities, and fortify an organisation's financial or reputational foundation. 
A Global MBA with a specialisation in International Finance can combine the strategic perspective and analytical skills that professionals need to become leaders in the complex fields of operational, strategic or hazard risk.  
How will an MBA help you access opportunities in risk management? 
An MBA provides a springboard to exciting roles in risk management. With electives including International Corporate Finance, Debt and Derivatives, and Sustainable Finance, EDHEC's intensive Global MBA curriculum equips alumni with a nuanced understanding of finance and nurtures the diverse technical skill set demanded by modern risk management roles. 
Today's senior risk managers also need the leadership and communication skills to guide teams through uncertainty and steer organisations toward robust risk mitigation strategies. With diverse cohorts comprising professionals from a range of disciplines and cultural backgrounds the intensive MBA programme helps to build a principled and collaborative approach to leadership. "The experience made me a much stronger leader and team player and it helps me now in terms of encouraging collaboration, fostering a positive environment and generally being able to manage conflict and find solutions." explains Scott Perry, Head of Customer Success at Yara International and EDHEC Global MBA Alumnus. 
In essence, EDHEC's intensive Global MBA will help you develop a strategic mindset, enabling you to anticipate shifts in the business landscape, capitalise on opportunities, and fortify an organisation's financial foundation. All of these skills mean that MBA alumni are highly  desirable to employers, with the median salary for a Risk Management Director with an MBA reported to be $174,847 - $188,695. 
What are the career opportunities in risk management post-MBA? 
Global MBA alumni are well-positioned to take their career to the next level and transition into senior leadership roles, shaping risk frameworks and helping steer enterprises toward sustainable success.    
From global mega-corporations to disruptive unicorns, dynamic organisations need their leaders, including their Chief Compliance Officer, Chief Finance Officer, Chief Operations Officer, Chief Information Security Officer and more, to possess a strong background in risk management and strategic decision-making, as well as effective leadership and communication skills, all of which a Global MBA can provide.   
Join EDHEC Business School's Global MBA Programme 
EDHEC's intensive 10 month Global MBA is delivered in the south of France, at our campus in beautiful Nice. Join young professionals from up to 27 countries for an unrivalled blend of cutting-edge theoretical insights and action learning that will transform your outlook and prospects. 
Whether you are looking to develop a career in risk management or are preparing to take your career to the next level by leveraging the opportunities that expertise in risk management can provide, EDHEC's Global MBA , tailored to support your specific career goals and objectives will get you there! 
Find your way with an MBA
Whether your dream is entrepreneurship, changing careers, moving to a new country or aligning your work with your values, the EDHEC Global MBA enables you to gain the necessary skills and business practices to transform your career and lead with confidence.