Ready to overtake any challenge
WHAT IS YOUR EDUCATIONAL BACKGROUND PRIOR TO EDHEC Business School? I hold a Bachelor's degree in sociology from Doshisha University in Kyoto. At first, I was very much engaged in extracurricular…
Reading time :
24 Feb 2020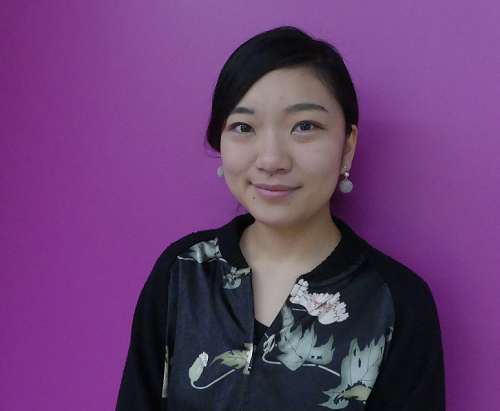 WHAT IS YOUR EDUCATIONAL BACKGROUND PRIOR TO EDHEC Business School?
I hold a Bachelor's degree in sociology from Doshisha University in Kyoto. At first, I was very much engaged in extracurricular activities such as launching student associations to build startup communities in the city between students and entrepreneurs. In the third year, I wanted to live abroad before graduating and to study social sciences from an international perspective so I spent a year in exchange at Sydney University enrolling in social and environmental policies, and indigenous culture courses. I returned to Japan to face a time of mass job hunting phenomenon ("shukatsu") where I struggled to depict what I wanted to do in the upcoming years. Although it is unusual for Japanese students, this triggered me to take a gap year and I discovered craftsmanship in a textile district in Kyoto. I found these historical businesses in the region were crucial in terms of local economy, sense of identity and a more ecological production, and that they faced difficulties in sustainable financing. That's when I decided to study arts, culture, and business. This mixture not commonly taught in Japan. So I looked at different options in England and in France.
WHY DID YOU CHOOSE EDHEC?
First of all, I have lived in London from age 6 to 15 so I thought that I would benefit from exploring continental Europe, and I looked at courses in France as I was already familiar with the language at school. Secondly, EDHEC offered the Master of Science that fitted my bill: the MSc in Creative Business & Social Innovation. This choice made sense from my interests, and the fact that it is located in Lille -regional city with a textile history and cultural policies from the European Cultural Capital scheme, was definitely a plus. Also, not a lot of Japanese live outside of Paris, so I thought it would make my background unique both in France and when I return to Japan.
HOW HAS BEEN YOUR JOURNEY AT EDHEC SO FAR?
I arrived in Lille in June 2019 to attended a language school before EDHEC Business School and settled down in a home shared with a French family. We consider ourselves as "famille du Nord" (family of North of France), which extends to former EDHEC Business School students who lived in my room previously and I am very fortunate to share my time here with such supportive and warm people.  In September, MSc in Creative Business & Social Innovation started with a design thinking seminar. A seminar that led to our first class projects. I chose the project in bringing life back to Villa Cavrois, a historical monument built in Croix between 1929 and 1932 by architect Robert Mallet-Stevens for the Cavrois family –textile industrialist. We work with the Centre des Monuments Nationaux, who also manages monuments like Arc de Triomphe. It's a very interactive project, we work with local communities to understand the challenges and potential opportunities of local heritage in contemporary context. Now I have two months until class finishes, but I am still excited to attend classes and meet my friends. I get to meet people from diverse backgrounds and industries, and I find them all very inspiring. I learn so much from my teachers and friends. Through the course of the MSc, I also became more open to different opportunities and fields, not only arts and crafts. 
I love my programme!
WHAT'S BEHIND YOUR MSC's TITLE?
In a nutshell, we learn how to manage creative and/or social organisations ranging from public and private sectors, and the new areas in between (such as NGOs, foundations, social businesses). I think this course is best described when we say that it examines these organisations function and survive, and how this fosters innovation for a better society. We have a wide range of courses with professional lecturers. Classes don't focus on one cultural industry, we learn about many of them and work on numerous group projects than can be applied to different industries. Some days we explore the latest trends, understand potentials and challenges in real life projects from arts, entertainment to social sectors, and how resources such as talent and knowledge are managed. Other days, we examine tools that help making the right business environment whether it be making trends, lobbying regulations, securing funding or creating, promoting or protecting the organisational image. The fact that we look at a full spectrum of organisations between the private and public sector, and how they interact are also intriguing. It's a treasure to us as I believe it makes us well-rounded and unique to make us stand out on the job market.
I enjoy group projects because they are both challenging: you work with diverse cultural backgrounds hence different common knowledge and practice, under time pressure and rewarding: you get to learn to understand different ways of thinking and working. In fact, the first thing I put on my cv was project management because it has been the most challenging and universal skill to gain at EDHEC.
WHAT ARE YOUR EXPECTATIONS FOR THE COMING STEPS? WHAT ARE YOUR JOB ASPIRATIONS?
I found a six-month internship in the suburb of Paris with a transnational B to B business in the fragrance and flavoring sector. Maybe you have already smelt them in products such as softeners, shampoos, and perfumes. I will assist marketing in a fragrance team that responds to the new demands for ecological and natural consumption. Frankly speaking, I don't know my aspirations yet as I have been evolving so much, but I am certain that regardless of my approach, sustainability for local societies will always be a key to my job aspirations. Either way, I am excited to challenge this new creative field and am planning to make it a great start to my career.
DO YOU HAVE ANY ADVICE FOR FUTURE ABROAD STUDENTS?
Learn French even if the classes are taught in English! It really opens many doors from making local friends to talking with recruiters. Be open-minded, there are so many thematics to learn in class- it would be a waste to be closed off.
WHAT IS YOUR BEST MEMORY OF EDHEC SO FAR?
The Halloween party we organised for my class. We are only 60 and it's great to be able to share moments with them outside the classroom. I was genuinely impressed to see my classmates in their costumes ranging from witches, Harley Quinn, E.T. to the Kardashians.
HAVE YOU BROUGHT SOMETHING SPECIAL FROM JAPAN WITH YOU?
I brought my yukata (summer kimono) and also, a jacket printed using traditional patterns and techniques by a workshop that has been running for a hundred years. I wanted to keep something with me that reminds me of why I came here in the first place.
[button size='' type='' icon='' link='https://master.edhec.edu/testimonials' class='']DISCOVER MORE STUDENT TESTIMONIALS[/button]