SESC POMPEIA, A UNIQUE, HYBRID CULTURAL SPACE
The fifth step of the Wide Open Project – a world tour of "positive ecosystems" – was in Brazil's largest city, Sao Paulo. With more than 12 million inhabitants in 2018, the city buzzes with cultural…
Reading time :
16 Jan 2019
The fifth step of the Wide Open Project – a world tour of "positive ecosystems" – was in Brazil's largest city, Sao Paulo. 
With more than 12 million inhabitants in 2018, the city buzzes with cultural initiatives and hybrid spaces of a new type. All in all, a particularly fertile field of exploration for Wide Open and the opportunity to get to know SESC Pompeia, a unique cultural and leisure centre located in the heart of Sao Paulo's Palmeiras neighbourhood.
A private cultural centre
This former barrel factory, rehabilitated in the early 1980s by the architect Lina Bo Bardi, now houses a unique cultural centre that attracts people from all horizons. A citadel of culture, the complex comprises several sports facilities, a library, a theatre, exhibition spaces, a restaurant, a solarium and a coliving area. Although SESC Pompeia makes a major contribution to the city's cultural dynamism and the well-being of its inhabitants, it is not funded by the city. On the contrary, it is fully private and belongs to an extensive network of similar spaces, commonly known as "SESC" (Serviçoes Social do Comércio) or Social Services of Commerce.
Capital fostering collective well-being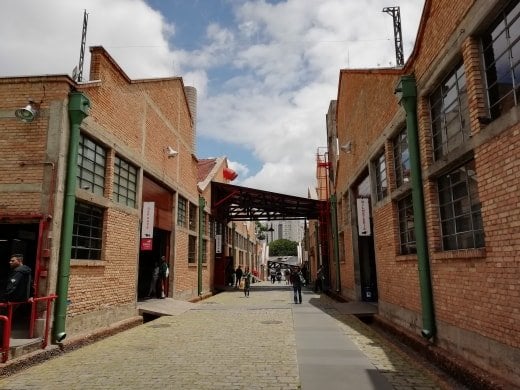 The SESC network was founded in 1946 - fully 40 years before Brazil's Ministry of Culture - by a section of the Brazilian employers' federation. The founding coincided with the publication of a progressive "Charter for Social Peace" declaring that "capital must not be considered solely as a vector for profit, but primarily as a means of economic expansion and collective well-being". These enlightened employers then had a special levy introduced equivalent to 1.5% of the wage bill of companies operating in the service sector. The ensuing funds collected by a public social welfare body (Instituto de Previdência Social do Estado), were then re-distributed to regional SESCs endowed with full autonomy regarding the management of their resources and cultural offerings. As of today, service-sector employees and their close-family members enjoy free membership of the SESC in their state and even employees not working in service-sector companies have access to modestly-priced memberships (around €20 p.a.).
With 42 facilities in 21 cities in the state of Sao Paulo, SESC is the country's largest operator of privately-owned cultural centres. Although SESC was originally devoted to social welfare – offering dentists, maternities, affordable restaurants and sports facilities – it is now re-defining the contours of culture and public space, thanks to its years of experience and unique expertise in creating "positive ecosystems" for the benefit of the local communities.
Looking everything like a public space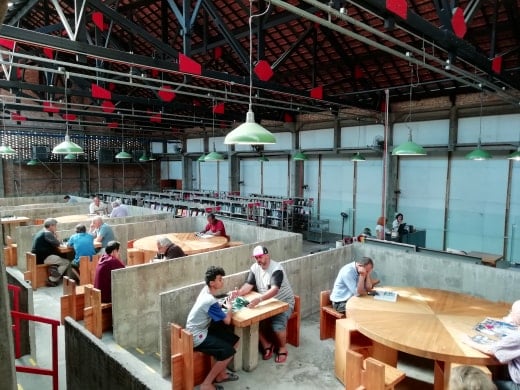 SESC Pompeia represents a fine symbol of a positive ecosystem. In the words of its architect, the space is devoted to "youngsters, children and elderly people, all of them together". It tackles the major challenges of inclusion and diversity typically faced by cultural centres, by attracting people from all age groups or social spheres. Thanks to eclectic programming – from emerging artists to headline performers – extensive opening times, highly-affordable prices and installations conducive to the spontaneous appropriation of space, the centre has become a place to enjoy life and interact, for the greatest number.
Strolling between its concrete pillars, you will certainly come across groups of retirees playing chess in the library, families who've come to watch a circus show, youngsters sharing a beer in the patio, idlers relaxing in the sun… What was once a place of work is now a temple of relaxation for all, a real "citadel of leisure", according to Lina Bo Bardi, an expression revived by Richard Copans in his 2012 documentary about the centre.
Fostering everyday culture
Far from an elitist vision and extending beyond the concept of locally-accessible culture, the space broadens the very notion of culture. Education - seen as a pre-requisite for social transformation - necessitates integrating culture into everyday life, rather than offering it as something apart.
Art then meets leisure, the two combining to encourage greater social inclusion: it's an art of informal education, leaving visitors free to do what they wish. As a place for learning, SESC Pompeia runs a programme of non-formal, permanent actions, embracing all of its infrastructure and programming, the final goal being to foster autonomy and encounters, whether among visitors or with a current of thought, an artist or a discipline. More than a simple cultural centre and behind its recreational appearance, SESC Pompeia is a space for individual and collective development.
What if the private sector could work for the common good?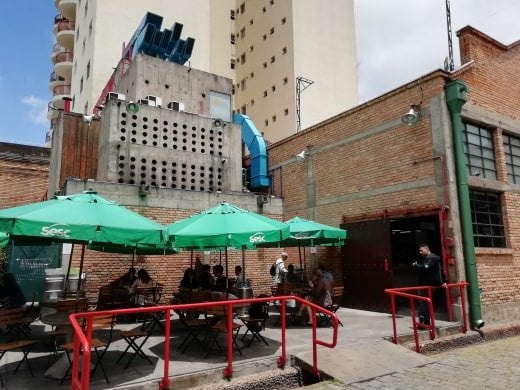 Regarding our research, SESC  Pompeia is a highly inspiring model of a positive ecosystem, particularly for the questions it raises concerning the role and responsibility of private actors in the construction of the city. SESC Pompeia serves as a rallying point for all local communities, even more so than most of the surrounding public spaces. Although the model's close reliance on the Brazilian tax system means it is not directly transposable, it nevertheless shows it is possible to imagine private cultural spaces capable of radically changing the urban landscape and contributing to the collective well-being of local inhabitants. Capital creation is in no way incompatible with social inclusion and a cultural centre's programming should not cater to just one segment of the population. The time is right to re-think the role played by capital, private actors and culture in relation to the construction of more sustainable and more human cities geared to the common good, and SESC Pompeia provides tangible proof that words can be converted into action.